Election 2017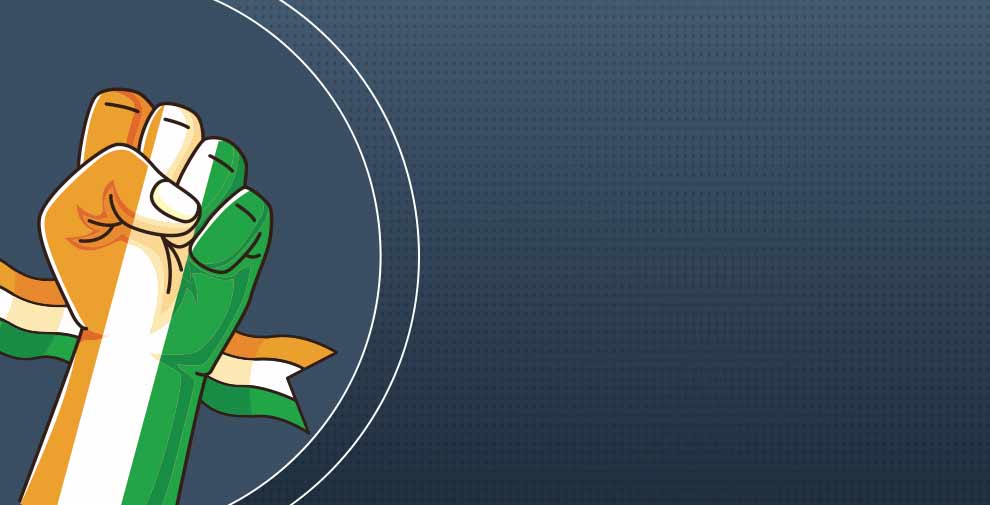 Election 2017
All News

The fourth round of the battle for the throne of Lucknow will take place on Thursday (February 23). Polling in this phase of the Uttar Pradesh Assembly elections will take place in 53 constituencies in 12 districts and fates of as many as 680 candidates will be sealed by 1.84 crore voters. Polling will begin at 7 am. UP, which has 403 seats in its Assembly...

India

Chief Election Commissioner Nasim Zaidi who is on a two-day visit to the state on Wednesday said that the Commission was "reasonably satisfied" with the security measures in place to maintenance of law and order. The Election Commission of India (ECI) on Wednesday categorically allayed all fears that the ongoing economic...

Home

He said availability of fuel will not be a problem, at a time when the supply of essential items has been affected in the state. The economic blockade imposed by the United Naga Council will not have any impact on Manipur's election process, Chief Election Commissioner Nasim Zaidi said on Wednesday. "We request everyone in the state to cooperate with...

National

IMPHAL: The Election Commission is confident that the ongoing nearly four-month-old economic blockade in Manipur would have little or no impact on the Assembly elections in the state next month.Chief Election Commissioner (CEC), Nasim Zaidi, told reporters in Imphal on Wednesday that given the kind of feedback the Commission received from all concerned, it...

All News

Bharatiya Janata Party (BJP) president Amit Shah used a new acronym on Wednesday (Feb 22) for the opposition parties at a rally in Chauri Chaura, Uttar Pradesh, which is least likely to go down well with them. He said the people of Uttar Pradesh should get rid of 'Kasab'. However, Shah clarified and asked the people not to...

Home

Imphal/New Delhi, Feb 22 : Assuring a free and fair election in the state of Manipur Chief Election Commissioner Nasim Zaidi said that the ongoing economic blockade by insurgent groups will not influence the election process. During his media briefing Zaidi said, "We have all the data from our state election machinery. The state government has also assured the...

Election News

Ahead of the fourth phase of Assembly election in Uttar Pradesh, Congress president Sonia Gandhi has accused Prime Minister Narendra Modi of depriving people of their welfare schemes. Saying she had abstained from election campaign "due to some reasons", Gandhi said in an open letter that Raebareli and Amethi were "an integral part of...

Politics

Fifty-three constituencies will see polling on Thursday in the fourth phase of staggered assembly elections in Uttar Pradesh.A total of 1.84 crore people will be eligible to vote in the election, whose main players are the Bharatiya Janata Party (BJP), Samajwadi Party-Congress alliance and the Bahujan Samaj Party (BSP). In 2012, the Samajwadi Party won 24 of the 53 seats, the BSP 15, the...

Top News

Lucknow: The fourth phase polling in Uttar Pradesh will be held tomorrow in 53 Assembly constituencies spread over 12 districts, including the backward Bundelkhand region and the Nehru-Gandhi pocket borough of Rae Bareli. Assembly segments in Congress President Sonia Gandhi's Rae Bareli Lok Sabha constituency will be among the seats where the electoral exercise will take place....

Election News 2017

A day before assembly segments in Raebareli goes to polls, Congress president Sonia Gandhi Wednesday issued a letter attacking Modi government for neglecting her Lok Sabha constituency. Gandhi, who gave the poll campaign in Uttar Pradesh a miss, said that she was not present in the poll campaign due to some reasons...
Loading...