News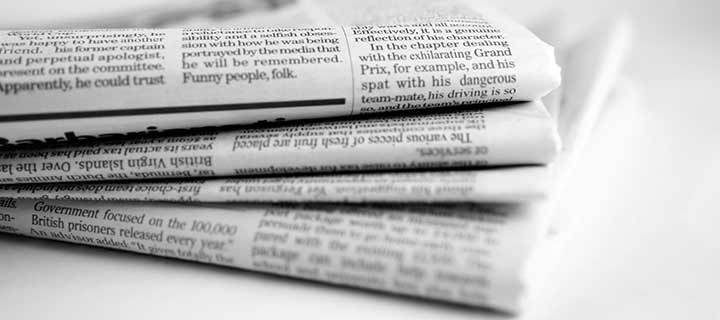 News
Tamilnadu Politics

According to sources the Reserve Bank of India has said it will shortly issue Rs 20 banknotes in the Mahatma Gandhi Series. It was stated that the new Rs 20 notes have the inset letter 'S' in both the number panels and the signature of RBI Governor Urjit Patel, the central bank said. "All the banknotes in the denomination of Rs. 20 issued by the Bank in the past will...

Top News

Even after 70 years of independence, monsoon still spells misery to dozens of villages in Kapurthala and Gurdaspur districts which remain cut off from the rest of the state for three months. Located on the Indo-Pak border across the Ravi river in Gurdaspur and situated in an island between the Beas and Sutlej rivers in Kapurthala district residents of nearly two dozen villages have to rely...

Top News

MS Dhoni announced something special fans SEVEN. Former Indian Cricket Team skipper MS Dhoni announced something special for his fans. Indian wicket keeper and former captain MS Dhoni has ventured into the apparel business. Currently, he is on a break after a successful tour of West Indies and has sometime before the limited overs tour to Sri Lanka. He recently started an apparel line named...

All News

Superstar Shah Rukh Khan is undoubtedly one of the most searched Indian celebrities on Google. In a pleasant turn of events, Shah Rukh has now answered some of the most searched questions about him on Google. Fans often Google about his tattoo to his private jet, from his contact number to his real name. The man has revealed all now in a...

ALL

Image: GizmodoDo you have an old but functioning PC collecting dust in your closet? An iPhone 6 that you no longer use? You know it's time to let them go, but getting rid of your old electronics can be tough. Throwing them away is irresponsible, and giving them away can be hard to swallow even if it's been years since you shelled out cash for them.Fortunately, there are several websites and...

Home

Rajiv Bajaj, managing director at Bajaj Auto Ltd, on Thursday said the firm is looking at an alliance, and will probably make an announcement in one or two weeks. "We are very close to finalizing a very promising alliance. It's not certain that it will happen, but if it happens, it will open up enormous possibilities for the company," Bajaj told shareholders at the...

Home

The kidnapping of an Ola rider by one of the drivers on its platform is prompting ride-hailing companies to implement more stringent processes while signing up new drivers and may force the companies to curb expansion to ensure passenger safety, say analysts and company executives. The incident is seen as the biggest threat to the expansion of cab-hailing services in India...

Companies

Reliance Industries Ltd (RIL), India's biggest company by market value, on Thursday acquired a 24.92% stake in film and television production house Balaji Telefilms Ltd in a deal worth Rs413.28 crore. The board of Balaji Telefilms approved the investment by RIL, which will buy 25.2 million equity shares at Rs164 each, subject to shareholder and other approvals. The stake purchase will...

Companies

In a first for an Indian company, Assam's Luxmi Tea Co. Pvt. Ltd has concluded a deal with the government of Rwanda to develop around 4,500 hectares (ha) of tea plantation jointly with local growers. Capping three years of negotiations, Luxmi Tea has secured 438ha under lease from the Rwandan government. The company will support local growers with know-how to cultivate 4,000ha...

ALL

Photo by Justin Sullivan/Getty ImagesThere's about a ton of plastic for each person living in the world today-that's 8,300 million tons of plastic produced since 1950, most of which has become waste and ended up in landfills. Even worse, plastic production is increasing and half of all the plastic on Earth was created in the past 13 years.But you can reduce your own impact by...
Loading...