News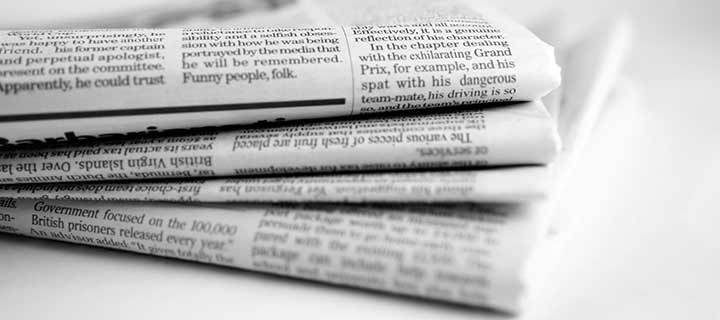 News
Home

New Delhi: The World Bank on Monday said the government's November decision to withdraw high-value currency notes may have a disproportionately high impact on the poor and vulnerable while its decision to implement the goods and services tax (GST) will be equitable without any negative impact on the poor. "Demonetization affected poor and vulnerable...

Home

New Delhi: Prime Minister Narendra Modi has embarked on a six-day tour of Germany, Spain, Russia and France starting 29 May and ending on 3 June. Modi left Monday on the trip that is aimed at boosting India's economic and defence engagement and attracting more investment from some of the biggest economies in Europe. Modi's stop in Russia is aimed at bringing back on track a...

Home

New Delhi: Toronto-based Canada Pension Plan Investment Board (CPPIB), which opened its India office in 2015, has quickly scaled up its investments since then, figures from its annual report show. The pension fund had investments of around Rs13,440 crore in the country by March 2016, and pumped in Rs9,120 crore more in the next year to take its total India exposure to...

Home

New Delhi: Will the centre, under fire from several quarters, blink? The buzz is that the Union environment ministry may revise the new cattle trade rules, taking buffaloes out of the definition of cattle, amid protests by opposition-ruled states like West Bengal and Kerala. A final decision to revise or not to revise the rules will only be taken once Prime Minister...

Home

New Delhi: The Securities and Exchange Board of India (Sebi) proposes to levy a $1,000 fee on foreign portfolio investors (FPIs) for each participatory note (P-Note) issuance in an effort to cut down on speculative investments. In a consultation paper released on Monday, the markets regulator also proposed banning P-Notes that are based on derivatives used purely for speculative purposes. P-Notes, or...

Home

The new monetary policy framework that India has accepted is premised on a clear division of labour. The government representing the people of the country gives the Reserve Bank of India (RBI) a formal inflation target to pursue. The central bank then gets the operational freedom to meet the inflation target as it thinks best. Is this arrangement already under threat? The Union...

Home

Bhubaneswar: Rebuffing media reports, food supplies and consumer welfare minister Surya Narayan Patro on Monday said there is 'no distress sale of onion' in western Odisha. Following reports of distress sale of onions by farmers in districts like Balangir, Kalahandi, Nuapada and Deogarh, a three member team comprising officials from the food supplies and consumer welfare department,...

Tamilnadu Politics

Chennai sources have stated that when mining baron Sekhar Reddy was raided in Tamil Nadu in December, just weeks after Prime Minister Narendra Modi banned high-denomination notes: the discoveries were stunning: nearly 140 crores in cash, including a substantial amount of the then newly-introduced 2000-rupee notes, and about 180 kilos of gold. Meanwhile it was stated that, as part of the...

India

Photographs of Uttar Pradesh minister Swati Singh purportedly inaugurating a beer bar have gone viral on social media, stirring a controversy on Monday with opposition parties questioning if this was the true face of the Bharatiya Janata Party government. In the pictures, Swati, the minister of state for agriculture exports (independent charge), is seen cutting a...

Home

Raising controversy over indecent offensive comments on Twitter against women, Singer Abhijeet is back on Twitter with a new account. Only a week after his account was suspended by Twitter, the 58-yr-old singer is back with a video on Twitter on his new account where he says he against the 'anti-nationals' Following his 'disrespectful' and 'offensive' tweets...
Loading...