News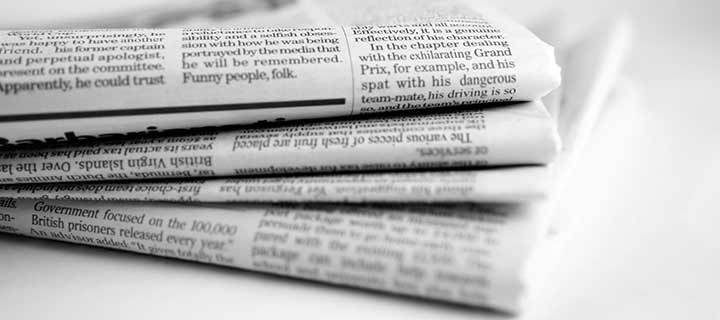 News
Top News

Chennai: The DMK party under the leadership of Working President M. K. Stalin is on Wednesday holding a day long hunger strike against the events inside Tamil Nadu assembly on February 18. Stalin is leading the hunger strike in Tiruchirapalli, around 350 km from here. Other leaders are protesting in various districts. The DMK and other opposition parties on February 18 demanded...

Top News

New Delhi: India's Income Tax Department on Tuesday asked its officials to ensure there is no "threat, warning or show cause" notice sent to taxpayers under its 'Operation Clean Money' aimed at checking black money after the government's demonetisation drive. "It should be ensured that the communications made online with the...

Home

Bengaluru: The Karnataka High Court on Tuesday ordered issue of notice to the Bruhat Bangalore Mahanagara Palike (BBMP) and others on a petition filed by three property owners questioning the body's power to ask other civic authorities to deny water, electricity and sewerage lines to a building constructed in deviation from the sanctioned plan. Justice Raghavendra S. Chauhan...

Delhi

From arranging money to enable her son to start a small business, to beating him up for keeping "bad company", Angoori Devi did all within her means to keep her 20-year-old son Raja away from petty crimes and frequent quarrels. But when Raja continued bringing trouble to the family, Devi decided she had had enough of him. Around five months ago, she...

Home

Notorious crimnal arrested; wepon along with ammuntion recovered Jammu, Feb 21: Gangyal police achieved a major sucess when a hard core crimnal was arrested and a12 bore double barrel gun was recoverd from him. Acting on a specific information a special naka was laid at seohra. A pedestrian who was coming from Bandurakh was asked to stop but he tried to flee. The person was owerpowerd by the cops and...

Home

Jammu, Feb 22: The strategic Jammu-Srinagar national highway was on Wednesday reopened for one-way traffic after two days. According to a traffic department official, vehicles will be allowed to move from here to Srinagar. Right from the dawn, the valley bound passengers began reaching the tourist reception centre taxi stand as well as other bus and taxi stands here. Scores of vehicles had remained stranded during...

Top News

Bathinda: In a gruesome incident, an Airforce jawan killed his wife's alleged paramour and to hide the evidence chopped his body into 16 pieces at his quarter in Bhishiana Airforce station in Bathinda district. The murdered person was also a jawan of Airforce and he was missing since February 8. Police have recovered the 16 packets in which the body parts were packed along with a trunk and...

Headlines

Microsoft CEO Satya Nadella will deliver the keynote address on day two of Future Decoded. Nadella is likely to speak about Microsoft's enterprise initiatives in India with a focus on cloud-computing for enterprises, though there could be an India-centric announcement as well for the consumer side. Here are the live updates: 11:05 am: Project Sangam demonstration...

Home

Hyderabad: Mohammed Nayeem husband of Bushra Begum, one of the five women who died after undergoing caesarean surgery at Niloufer Hospital, attempted suicide by consuming a floor cleansing solution. He was distraught after the death of his wife. He is recovering now. Bushra's mother Akhtar Unnisa is taking care of the newborn girl and her...

Home

Washington: Kenneth Arrow, whose study of how the various parts of an economy work toward equilibrium won him the Nobel Prize in 1972 and established him as one of the founders of modern economics, has died, The New York Times reported. He was 95. Arrow died at his home in Palo Alto, California, on Tuesday, The Times said, citing his son David. With John R. Hicks, a professor at...
Loading...