Sports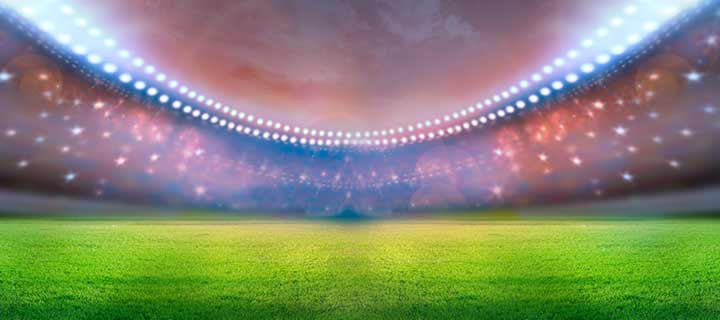 Sports
Latest News

The undefeated Fury, heavier and more aggressive this time, beat up Deontay Wilder, knocked him down twice and finally caused Wilder's trainers to throw in the towel during the seventh round of their WBC heavyweight championship rematch at MGM Grand Garden Arena.

Latest News

Victor Ogunyinka Only a few would have expected that it was going to be one-sided, Tyson Fury was headstrong, only a knockout would do it for him against Bomber, Deontey Wilder, He kept his promises. Talking about promises, it looks like the Gypsy King knows how to keep them all. He promised to sing a song after his victory, he did that in style as the crowd...

Latest News

Defeated champion, Deontay Wilder, has congratulated the Gypsy King, Tyson Fury after he was knocked out in Round 7 of the much-anticipated bout. Wilder, furious with his corner for throwing in the towel, saying he was a warrior and would have preferred to fight on even though he had blood on his lips and ear. He said: "No excuse, the best man won. I had some issues before the fight,...

Latest News

Jiangsu Suning head coach Cosmin Olaroiu has discussed just how close the Chinese club came to signing Real Madrid forward Gareth Bale last summer. In Olaroiu's eyes, everything came to a halt after Los Blancos' 7-3 defeat to Atletico Madrid in pre-season."It was very close," Olaroiu told the Dubai newspaper The National. "The club agreed...

Latest News

Mo Farah Mo Farah says he has suffered "financially and emotionally" from his association with disgraced coach Alberto Salazar, who is banned from athletics for four years over doping violations. The American coach, who is appealing against his sanction at the Court of Arbitration for Sport, led the Nike Oregon Project, which included British distance runner Farah among its stable of...

Latest News

Diego Simeone has said that Atletico Madrid were right to celebrate their win against Liverpool in the Champions League. However, the Argentine coach pointed out that they haven't achieved anything yet as they will have to play the second leg at Anfield."I always understand celebrations," he said at a press conference after some criticism had been directed Atleti's way for the...

Latest News

About 11,000 athletes and their officials have declared readiness to participate in the forthcoming National Sports Festival billed for Edo 2020. Secretary of Publicity and Communication Sub-Committee, Mr. Ebomhiana Musa disclosed this during a telephone interview with the Chairman of SWAN, Kaduna State Chapter, comrade Jacob Zango. Jesus strikes as Man City...

Latest News

Borussia Dortmund earned a hard-fought 2-0 win away to Werder Bremen on Saturday afternoon, with Erling Haaland once again starring for his side. Werder Bremen started the clash brightly as they looked to peg the away side back, but Dortmund began to grow into the contest. However, while BVB saw as much as 60% of the ball in the first half, they struggled to create...

Latest News

Lionel Messi was in inspirational form as he scored four goals including a first-half hat-trick to lead Barcelona to an easy 5-0 win over Eibar at the end of a difficult week for the club. Messi had gone over a month without a goal in LaLiga before Saturday but once he found his groove there was no hope for hapless Eibar, as Barca's talisman tore the visitors apart at will. Much of the...

Latest News

Former Premier League referee Keith Hackett said VAR got it badly wrong in Tottenham's 2-1 Premier League defeat at Chelsea on Saturday. Referee Michael Oliver deemed that Giovani Lo Celso's rash challenge on Chelsea defender Cesar Azpilicueta at Stamford Bridge did not warrant a red card and VAR upheld his decision. According to BT Sport, officials at the VAR hub...
Loading...