Home
Celebrate Independence Day By Watching Patriotic Movies On Shemaroome App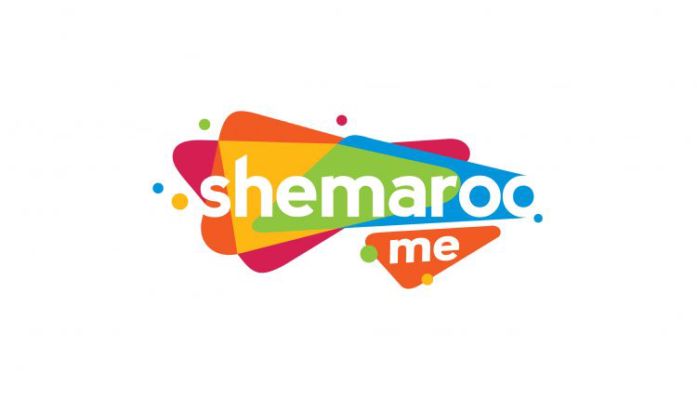 Jyothi Venkatesh
This year, August 15th 2020, marks 73 years of India's independence, with this being the first year that Indian's won't be able to step out and celebrate. ShemarooMe is bringing the celebrations to you with a wide range of options to binge watch, keeping your family and you entertained through the day. From classics like Mother India and Mera Gaon Mera Desh, to more modern renditions like War On Terror - Kandhar and Tango Charlie, there is something for everyone.Below is a full list of movies that will be available to steam on the OOT platform.
23RD MARCH 1931 SHAHEED (2002)
23rd March 1931: Shaheed is a 2002 Indian Hindi historical biographical film about Bhagat Singh, directed by Guddu Dhanoa which depicts the events leading up to the hanging of Indian freedom fighter Bhagat Singh and his companions Rajguru and Sukhdev on 23 March 1931. Cast includes Bobby Deol, Sunny Deol, Rahul Dev, etc.
WAR ON TERROR - KANDHAR (2010)
Another mission with Mahadevan and crew, as they deal with international terrorism with a flight being hijacked by hardcore terrorists. Cast includes Mohanlal, Amitabh Bachchan, Ganesh Venkatraman, etc.
TANGO CHARLIE (2005)
Tarun Chauhan, a rookie army officer undergoes ups and downs in his mission and learns the true meaning of 'war' to overcome his weaknesses. Cast includes Ajay Devgn, Bobby Deol and Sanjay Dutt
I PROUD TO BE INDIAN (2004)
I is an Indian. He travels to London for a family wedding and finds his family live in fear of the terrorism by National Front Skinheads and finds he has to become involved which escalates the situation. Cast includes Sohail Khan, Tim Lawrence and Scott Hinds.
INDIAN (2001)
A policeman, Raj, nabs a terrorist, Wasim Khan, and is praised by his father-in-law, another high-ranking officer. However, when his father-in-law is mysteriously killed, Raj is blamed for the murder. Cast includes Sunny Deol, Shilpa Shetty Kundra and Raj Babbar
FARISHTAY (1991)
Gayatri lives with two close friends and later marries Arjun, a police inspector. However, when he is killed, she is shocked to learn that her friends work for the person who killed Arjun. Cast includes Dharmendra, Vinod Khanna and Sridevi
MERA GAON MERA DESH (1971)
Ajit, a former prisoner, earns money by working in a farm and is in love with Anju. When he learns about a bandit who terrorises people, he decides to fight against him. Cast includes Asha Parekh, Dharmendra and Vinod Khanna
MOTHER INDIA (1957)
Radha, a poor but righteous woman, struggles to raise her children while going up against Sukhilala, a greedy moneylender. Despite the many hurdles she faces, she refuses to sacrifice her integrity. Cast includes Nargis, Sunil Dutt and Rajendra Kumar
NAYA DAUR (1957)
A man introduces a bus service in an attempt to make quick profits and endangers the peace and livelihood of local farmers and workers. Cast includes Dilip Kumar, Vyjayanthimala and Ajit
DILJALE (1996)
A patriotic young man turns into a terrorist to avenge his father's humiliation. Cast includes Ajay Devgn, Sonali Bendre and Amrish Puri
You can access this set of movies, along with many more on this link: https://www.shemaroome.com/
For app download: Google Play Store and App Store
ShemarooMe is the over-the-top (OTT) video streaming App of Shemaroo Entertainment Limited, India's leading content powerhouse. Through over 57 years of its presence in the media and entertainment industry, Shemaroo has now evolved to be a significant player in the digital ecosystem. ShemarooMe is a comprehensive App with a diverse and exclusive content for streaming to an audience looking for entertainment in Bollywood, Gujarati, Marathi, Devotion, Punjabi, Comedy and Kids categories.
ShemarooMe also has a unique offer under its category of Bollywood Premiere - the platform showcases World Digital Premieres of critically acclaimed Bollywood movies every Friday. ShemarooMe provides consumers the freedom to choose subscriptions from various content categories. ShemarooMe enjoys a wide acceptance in India and was recently launched in the US market along with that in the South East, Middle East Asia, UK and other Indian diaspora dominated countries.
Currently ShemarooMe is available across geographies, with its presence in 150 countries where consumers can download and avail of endless entertainment delivered at the comfort of their homes. Consumers can download the ShemarooMe OTT app from Google Play, iOS App store and http://shemaroome.com/ ShemarooMe is also available for audiences to subscribe on Apple TV, Amazon Fire TV stick, Cloud walker TV, Mi TV, Roku among various other platforms.
Dailyhunt
Disclaimer: This story is auto-aggregated by a computer program and has not been created or edited by Dailyhunt. Publisher: Bollyy