Entertainment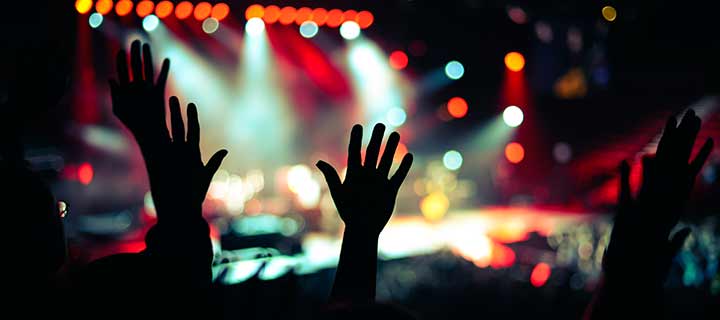 Entertainment
Lifestyle

· > With 100 000 sponsorship boost The annual Gaborone International Health Expo is returning this year with a boost of P 100 000 windfall sponsorship from Kalafhi Medical Centre, following the freezing of the expo last year. The international health expo has been conceptualized in back 2013 with the aim of inspiring wellness across Botswana; this year's showpiece is slated for 21st and...

Lifestyle

The 2nd annual Gaborone Book Festival (GBF) takes place from September 19th - 21st at Maitisong. The Festival will focus on various social issues, including rape, politics, heritage and pride. The Festival's primary objectives are to encourage Batswana to read, to give authors a platform to showcase their work, and to facilitate an environment for networking amongst readers, publishers, booksellers,...

Lifestyle

A controversial book titled ''Wrestling Botswana Back from Khama" by author Reverend Bishop Enole Ditsheko, which has sparked a lot of debates about its contents, was launched on Thursday night in Gaborone. Unpacking the book, Ditsheko said it is not particularly focusing on former President Ian Khama as the title may suggest. Wrestling Botswana Back from Khama title, Ditsheko said, is inspired by the...

Lifestyle

The highly anticipated annual Masa fashion extravaganza returns on October 26th, 2019 under an exciting theme, "Spotlight on Botswana". For a third year running, the Masa Fashion Show continues to redefine the local creative and textiles industry for the better through strengthening cross-industry relationships and creating opportunities for growth in the fashion industry. Masa is set to showcase a one-of-a...

Lifestyle

While many of his peers use digital platforms (social media) to share jokes, selfies, pornography and argue politics -more often than not in uncouth language- Thabiso Kefalotse is using digital platforms to market his passion to the world. One morning, Thabiso decided to quit his day job to focus on art full time. Among a growing list of international celebrities he has drawn thus far are Steve Harvey, Rowan Atkinson of Mr Bean...

Lifestyle

A Dressage Equestrian Sports Educative Event (ESEE) was held at Penndragon Equestrian Centre, Ruretse last weekend. The ESEE is sponsored by the Federation Equestre Internationale (FEI) Solidarity Programme which has enabled the opportunity to develop equestrian sport in Botswana. It was organised in Botswana by the Horse Society of Botswana. The ESEE was open to any person interested in becoming a National Official...

Lifestyle

• announces authors for the second annual book festival edition The Gaborone Book Festival (GBF) Trust is delighted to announce it's list of featured and confirmed authors for the second annual book festival edition. The primary objective of the Gaborone Book Festival Trust is to encourage Batswana to read, give Batswana authors platforms where they can showcase their work and facilitate an...
Loading...