News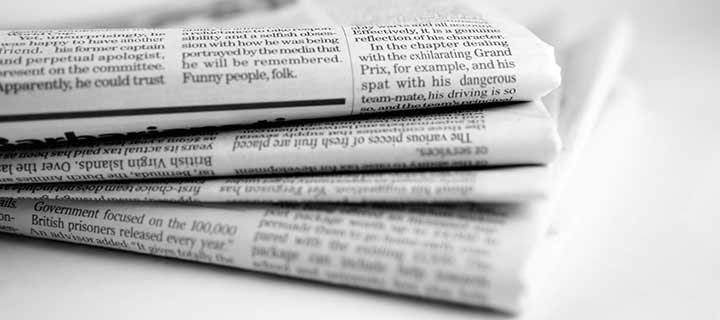 News
Latest News

ALL players in the broadcasting value chain, from equipment manufacturers to content providers, are being affected by the impact of rapid evolution of broadcast technology and the growth of broadband internet access. These developments demand higher technical quality with improved coverage and improved efficient utilisation of spectrum from regulators, who have to be strong and...

Latest News

Niger Delta Affairs Minister, Godswill Akpabio, is clearly hell-bent on insisting he is entitled to break the law, ignore the Constitution, and conduct governance in accordance with principles that are completely out of sync with the ethos of democratic rule, all in the name of auditing himself through a patently unlawful Steering Committee at the Niger Delta Development...

Latest News

Minister for Niger Delta Affairs, Senator Godswill Akpabio can pretend, grandstand, bluster and filibuster all he can but surely, as a lawyer, even he must know that he cannot be a judge in his own case. Obviously, the same man who asserted that 16 is greater than 19, in the matter of the Nigerian Governors Forum, is intent on introducing into the All Progressives Congress, APC, his...

Latest News

THE dual policies of border closure and the earlier exclusion of 43 items (FX43) from the Interbank Foreign Exchange Market by the Central Bank of Nigeria, CBN, are a strategic combination aimed at plugging leakages and helping the economy by checkmating smuggling and unbridled importation. The strategies also seek to conserve foreign reserves and boost local production. These are necessary for...

Latest News

ONE of the most important Sustainable Development Goals, SDGs, aims to ensure inclusive and equitable quality education and promote lifelong learning opportunities for all. Since education transforms lives, it is at the heart of UNESCO's mission to build peace, eradicate poverty and drive sustainable development. Unfortunately, Nigeria, one of the signatories to the global goals, is not doing enough...

Latest News

If the world still survives by war, Nigeria will have the highest opportunity of being the strongest nation in Africa and thus uncontested - the "giant of Africa". The world has evolved beyond fighting with swords and arrows. Guns are used only for criminals (ISIS and Boko Haram) included. But, that does not mean there is no war in the world again. As a matter of fact, the war of today...

Latest News

Recently, I have been involved in advocacy in Ekiti State on strategies to keep girls in school. The trends in Girl-Child education across Africa at the moment indicate that enrollment levels are way up than where they were years ago, but a common problem is retention of girls in school. Even where education is free, if very poor families are faced with additional costs such as school uniforms, exercise books,...

Latest News

There are individuals whose influence goes far beyond their considerable achievements and competencies. What unites these masters of conscience is the fact that they enlarge the reach and range of our social imagination by making a greater proportion of their life and times available to shape their society and so form the basis for a moral order. This is so true of Wole Olanipekun, a man whose true...

View Point

In the affairs of man, there is always the cynic, the traducer, the proponent, the indolent, the diligent, so on it goes. For those who understand this simple principle of life, they become enigmas and a matter of several conjectures by those given to mischief or plain foolishness. On the occasion of the 80th birthday of the man some Nigerians cannot understand, therefore, are wont to peddle half-truths, white lies...

View Point

William Shakespeare is neither a Nigerian nor a native of Edo State but he hat it right when he put the following words into the mouth of Prince Hamlet: "We defy augury. There is divine providence in the fall of a sparrow." And also is the lot of Adams Oshiomhole, the National Chairman of APC, a member of the league of godfathers of Nigeria. He defied the augury of lasting...
Loading...