News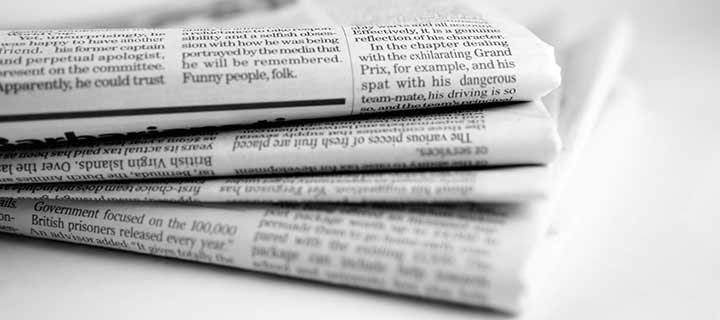 News
Latest News

By Muhammadu Buhari The United Kingdom's exit of the European Union is now all but certain. Only the passage of time will reveal what their new relationship shall be. But with this new arrangement, I - like many other Commonwealth leaders - also seek a new settlement: not only of closer relations between the UK and my own nation, but of unleashing trade within the club in...

View Point

Reno Omokri By Reno Omokri A lot has been written about the introduction of the region wide security outfit for the Southwest, known as Àmọ̀tẹ́kùn. Much of it is built around emotions. And as my readers may have noticed, I am not a NICE man. I am a WISE man. I deal with facts. I do not deal in emotions. Nnamdi Kanu is only partly right. Nigeria is definitely not a zoo. But, I must...

View Point

Nigerian Flag BY IKECHUKWU AGADA When duty calls, the vast majority of men sprout emergency wings and fly away to safer heavens where the clarion call of service cannot reach. An anonymous cocoon might be a good temporary place to hide away from the missiles and derision of traducers but it is no permanent place for a champion and certainly not as roomy as a palatial home. How Christians are...

View Point

By Avril Eyewu-Edero Most people will not want the dead body of their loved one desecrated, but the truth is finding out what leads to an individual's death has a lot of benefits. To do this, an autopsy is conducted. An autopsy (post-mortem examination) is an examination of a dead body done by opening the body up and examining the organs physically. This is...

Latest News

By Jacob Ajom I was too young, too timid and ill-informed to know the time, date, month or year. Like many other kids in our village, I was just a timid African child growing up in a remote Boki village, Arangha, in Isobendeghe, far flung from the theatre of war. My village is in Boki Local Government Area of present Cross River State. Boki was a people balkanised between Ogoja, Ikom and Obudu - all in Ogoja...

Latest News

President Muhammadu Buhari By Tony Eluemunor Personal judgment is all a leaders' legacy depends on. Why would he accept a particular suggestion, obey or spit on the National Constitution, appoint officials in a peculiar Federalism like Nigeria's? Another PDP chieftain assassinated in Delta It is even a matter of personal judgment to fulfil or disregard campaign promises because of which the...

Latest News

By Uzor Maxim Uzoatu Ironsi - Nigeria, The Army, Power And Politics by Chuks Iloegbunam; Eminent Biographies (EB), Awka, Nigeria; 2019; 298pp There is an almost general acknowledgment that "The Class of 1966", that is, the northern revenge coup plotters that killed General JTU Aguiyi-Ironsi and ousted his regime, has somewhat superintended over the affairs of the country ever since.

Latest News

•Hope Uzodimma .A case of justice delayed but not denied BY DECLAN MBADIWE EMELUMBA The final declaration of Sen Hope Uzodimma as the duly elected governor of Imo state came like an electrifying thunder bolt. For a few who had concluded that they had effectively covered their tracks in the worst electoral manipulation in the history of the state, it was a rude devastating shock. For the vast majority who had prayed...

View Point

File: Section of Enugu-Onitsha road under reconstruction By Toby Okechukwu (MHR) As many of us return from the Christmas and New Year celebrations, it is quite predictable that our experiences on Nigerian roads are still a major talking point. Road transport remains the primary means for freight and passenger movements across the country and has assumed even a more significant role since the...

Latest News

From linguistics and genetic anthropology, the Volta-Niger subfamily of the Niger-Congo ethnolinguistic family is the oldest ethnolinguistic family. The group comprises of Yoruba, Igbo, Igala, Idoma and Nupiod languages who evolved and dispersed from the Southern Nigeria coast. Not only the source of humanity but that of civilization, as together they developed the world's first knowledge bank and...
Loading...