News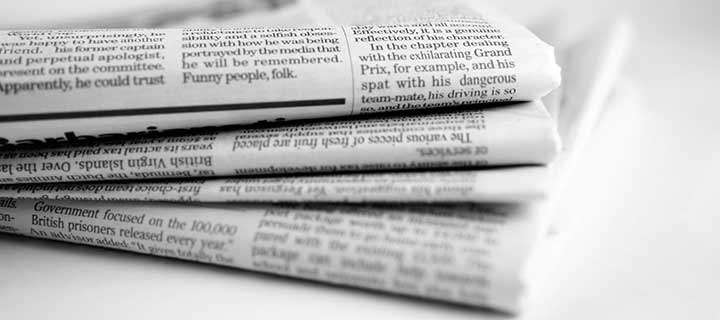 News
Posts

Brucellosis is a bacterial disease that mainly infects cattle, swine, goats, sheep and dogs. As the novel coronavirus pandemic continues, the health commission of Lanzhou City in China announced this week that a leak in a biopharmaceutical company last year caused an outbreak of brucellosis disease. More than 3,000 people have been infected with the...

Posts

WASHINGTON (Gray DC) - Medical studies are showing some coronavirus patients are suffering full body effects months after getting sick. The Center for Disease Control (CDC) released a study in July recognizing one third of people may not fully recover in two to three weeks. The CDC said that includes young adults with no underlying conditions. The patients are known as long-haulers. Amy Watson...

Posts

patients who also have COVID-19 showed increased systemic inflammation, more serious severity, and a much higher rate of death, compared to patients who did not have COVID-19, according to new research. The research was led by Chen Lin, M.D., an assistant professor in the Department of Neurology University of Alabama, Birmingham. The research, published in the journal...

Posts

Researchers have found that Covid-19 may be diagnosed on the same emergency scans intended to diagnose stroke. The findings published in the American Journal of Neuroradiology, have important implications in the management of patients presenting with suspected stroke through early identification of Covid-19. In the study, the research team from King's College London in...

Posts

Image Source : FILE PHOTO Drug with potential to fight Covid-19 identified Scientists have identified a new drug that could prevent or mitigate the consequences derived from infection by SARS-CoV-2, the virus responsible for Covid-19. Preliminary results of the study conducted on animal models showed that the drug 4-Phenylbutiric acid (4-PBA) fully curbs mortality caused by respiratory failure...

Posts

Engineers at MIT, in partnership with the University of Massachusetts at Lowell, have devised a way to build a camera lens that avoids the typical spherical curve of ultra-wide-angle glass, while still providing true optical fisheye distortion. The fisheye lens is relatively specialist, producing images that can cover as wide an area as 180...

Posts

Like seasons on Earth, the Sun follows a cycle of 11 years, during which solar activities fluctuate between solar minima and maxima. (Twitter/@NASA) NASA and the National Oceanic and Atmospheric Administration (NOAA) on Tuesday jointly released a consensus statement announcing the commencement of solar cycle 25. As the star governing our solar system, Sun's...

Posts

After revolutionising the car and rocket-launching industries, billionaire entrepreneur Elon Musk is set to take on the space communication sector by launching thousands of satellites that would beam internet to isolated populations. SpaceX has plans to dot the Earth with over 40,000 Starlinks, which would be nearly 13 times the number of active satellites in orbit...

Posts

A U.S.-based production company is pitching a reality TV show based on a worldwide hunt for a space-loving contestant who would win a ride to the International Space Station, as NASA opens up space to entertainers and advertisers. Space Hero LLC, headquartered in the U.K., is in discussions with Houston, Texas-based Axiom Space, which procures and arranges private rides to...

Posts

The European Space Agency has awarded a €129m (£118m) contract to the German space company OHB. The deal covers the design, manufacturing and testing of Hera, the ESA's first planetary defence mission. Hera is the European contribution to an experiment called the asteroid impact and deflection assessment. The other component is Nasa's double asteroid redirection test (Dart)....
Loading...