News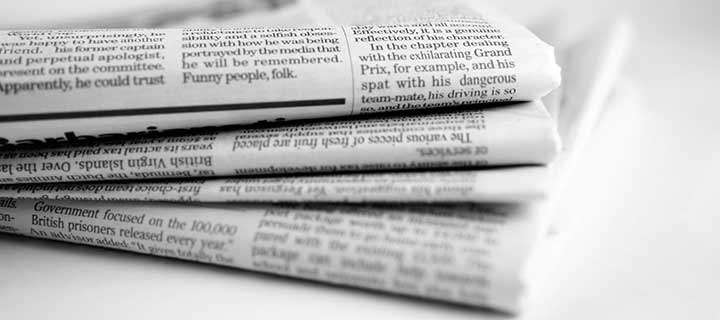 News
Headlines

Mahesh Singh Rajput (63), a resident of southwest Delhi's Dwarka, made several frantic calls to diagnostic centres in his locality for home collection of samples after his 59-year-old wife started showing Covid-19 symptoms. After at least eight labs declined, he drove his wife, who was already suffering from incessant coughing and high fever by then, to a diagnostic centre and waited for...

Breaking

Amid criticism for continuing with the Central Vista project during the pandemic, Union minister for housing and urban affairs Hardeep Singh Puri on Friday attacked the Congress, terming the opposition's objections 'bizarre.' 'Congress's discourse on Central Vista is bizarre. Cost of Central Vista is about ₹20,000 crore, over several years. GoI has allocated nearly...

Headlines

Tihar jail officials on Friday said they were preparing a list of nearly 5,000 undertrials who could be released either on interim bail for 90 days or on eight weeks' parole following a Supreme Court-appointed high powered committee recommending that the prison be decongested in view of the 'alarming' and 'threatening' situation of the pandemic in the Capital. Currently, Tihar has nearly...

All News

Netflix's Riverdale series is presently on a brief hiatus due to the coronavirus pandemic. It is expected to return again in July or August with the continuation of the fifth season of the series. The entire murder mystery series is based on the characters from the popular Archies comics, Betty, Veronica, Archie and Jughead. The series begins with Betty's...

Headlines

A day after 419 oxygen concentrators were seized from Nege & Ju, a restaurant-cum-bar in Lodhi Colony, and private company Matrix Cellular's godown in Chattarpur, Delhi Police said on Friday that they raided Khan Chacha and Town Hall restaurants in Khan Market and recovered 105 more concentrators. According to Delhi Police, these restaurants are owned by Navneet Kalra, a businessman who...

Headlines

Over 184,000 people between the ages of 18 and 44 years have received their first jab against Covid-19 in four days since the drive began, according to deputy chief minister Manish Sisodia. In comparison, 18,795 healthcare workers were immunised in the first four days in Delhi when the vaccination drive was rolled out from January 16. 'In Delhi 1.84 lakh youth have got the 1st dose of...

Headlines

The shortage of ambulances with ventilators has emerged as a concern amid the ongoing coronavirus disease wave in the Capital, with a large number of critical patients needing life support while being taken from their homes to hospitals, or from one medical facility to another in search of a bed. There are 2,287 ambulances registered with the transport department. Of these, 265 are permanent ambulances...

Headlines

The Delhi high court on Friday directed the state food and civil supplies minister Imran Hussain to appear before the court on Monday on a plea over stopping the alleged 'unauthorised', 'unlawful' and 'arbitrary' distribution of oxygen cylinders by the MLA in his constituency Ballimaran. A bench of justices Vipin Sanghi and Rekha Palli issued a notice to Hussain seeking his reply, and said it needed...

Headlines

With the daily oxygen supply to the city still in flux, the Delhi government plans to create oxygen reserves at several points across the Capital to answer SOS calls by hospitals, senior AAP leader Raghav Chadha said on Friday. Delhi on Thursday received 577 MT of oxygen -- 153 MT less than the previous day's supply of 730 MT. 'We have been creating SOS reserves stocked in...

Headlines

More than 30 sick climbers have been evacuated from the foot of Mount Everest, raising fears that coronavirus may scupper a hoped-for bumper season on the world's highest mountain. Nepal's tourism industry suffered a devastating blow last year when the pandemic prompted a complete shutdown of its summits, costing millions in lost revenue. This year authorities have eased rules to...
Loading...