News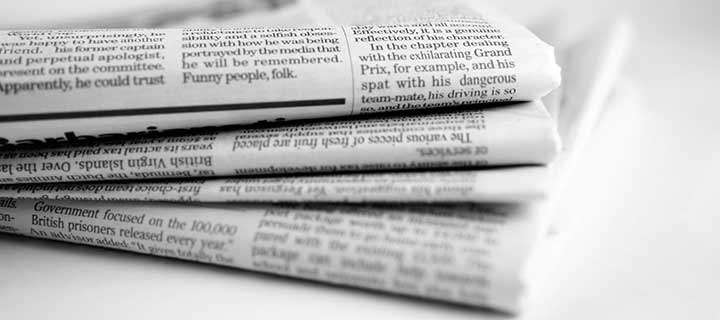 News
Headlines

Maharashtra Home Minister Anil Deshmukh on Thursday rejected the claims that police officers were involved in an incident that took place in Jalgaon where women residing in a hostel were allegedly made to strip while dancing. "A four-woman officer committee had been constituted to look into the incident yesterday and they have reported that no police officer...

Headlines

Apple has rolled out a new feature that will let users copy their pictures and videos stored in iCloud to Google Photos without any hassle. As per The Verge, the new service will allow users to automatically transfer photos, videos, and albums from your iCloud Photo Library to Google Photos. The feature has a support document outlining the procedure, which simply...

Home

Image Source : PTI HC asks Serum Institute, Bharat Biotech to disclose capacity to manufacture COVID-19 vaccines The Delhi High Court Thursday directed Serum Institute of India and Bharat Biotech to disclose their capacities to manufacture Covaxin, Covishield vaccines. The high court also asked the Centre to explain in affidavit the rationale behind...

Home

Image Source : INSTAGRAM/SENIORCARESG Image for representation Loneliness is a global phenomenon. As per a report, in the USA, more than one-third of adults above 45 years of age feel lonely, and nearly one-fourth of the elderly above 65 years are considered to be socially isolated. In India, over 40 million elderlies are aged 70 years and above. As the population in India ages,...

Home

Image Source : INDIA TV Bengal Polls 2021: Party wise full list of candidates The BJP and ruling Trinamool Congress, headed by Chief Minister Mamata Banerjee, are engaged in an intense election campaign in West Bengal with the saffron party deploying its enviable political machinery to capture power in the state which it has never ruled. Several Union ministers, MPs and other leaders...

Home

Image Source : INSTAGRAM/SARAKHAN TV star Sara Khan to star in satirical comedy film Actress Sara Khan will soon be seen in satirical comedy titled Camp Decent. The film will try showcasing how society often looks at working women as well as talk about adult content on OTT. The film also features Brijendra Kala and Rajpal Yadav, and is directed by Sandeep Kumar Rana. The story follows a...

Home

Image Source : PIXABAY Google says won't track users as they browse web. It a bid to create a privacy-first web experience for billions of its users, Google has explicitly said that once third-party cookies are phased out from its platforms, it will not build alternate identifiers to track individuals as they browse across the web, nor will use them in its products. Google Chrome last year...

Home

Image Source : PTI Provident Fund ALERT! EPFO fixes 8.5% interest for 2020-21 Retirement fund body EPFO on Thursday decided to retain 8.5 per cent rate of interest on provident fund deposits for the current financial year. EPFO has more than five crore active subscribers. The Employees' Provident Fund Organisation's (EPFO) apex decision-making body Central Board of Trustees decided to...

Headlines

Singapore's sovereign wealth fund GIC sold Taiwan stocks last week, cashing in on the island's booming bourse, three sources with direct knowledge of the situation told Reuters. Taiwan's benchmark stock index is up around 8% so far this year, buoyed by the island's surging economy which has benefited from global demand for its technology goods during the pandemic that has forced millions to...

News

On-field umpires Nitin Menon and Virender Sharma earned praise from former Indian cricketer-turned commentator Sunil Gavaskar for intervening and timely putting the verbal altercation between Virat Kohli and Ben Stokes to rest. Virat Kohli and Ben Stokes have been at each other throughout the series and the morning session of the...
Loading...