News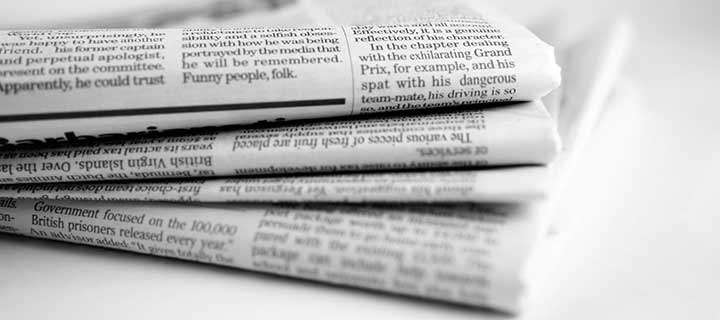 News
Home

Image Source : PTI Jammu and Kashmir: 8 security guards of slain Kashmiri BJP leader arrested All eight security guards deployed in the protection of BJP leader, Sheikh Wasim Bari, who was killed by terrorists along with his father and brother on Wednesday, have been arrested in Jammu and Kashmir's Bandipora district. Police said today all the eight personal security...

Home

UP gangster Vikas Dubey arrested in Ujjain, Madhya Pradesh, reported NDTV

News

Leonie Dorada, a 26-year-old is set to become Bolivia's first transgender news anchor this July. She was offered this job in the middle of the pandemic, and will be co-hosting Bolivian program Aby Ayala TV. Bolivia, which has been a largely conservative country is also one of the few to ban discrimination of LGBTQ+ individuals. In 2016, Bolivia passed the Gender Identity Law which...

Home

Image Source : INSTAGRAM/ADITIRAOHYDARI Aditi Rao Hydari feels dropping 'fair' from a beauty product takes us closer to inclusivity A cosmetic brand recently dropped the word 'fair' from the name of their skin-whitening product that, till a while back, endorsed the idea of fair complexion as the parameter of beauty. Many celebrities have applauded the...

Home

Image Source : INDIA TV Breaking: Vikas Dubey reportedly arrested in Ujjain's Mahakal tample Gangster Vikas Dubey who was responsible for the killing of 8 policemen in Kanpur has reportedly been arrested from Ujjain's Mahakal temple. Reports suggest that the man who has been arrested was claiming to be Vikas Dubey before his arrest. (more to follow...)

Home

India reports highest single-day spike of 24,879 new COVID-19 cases, 7,67,296 total casesIndia reports the highest single-day spike of 24,879 new COVID-19 cases and 487 deaths in the last 24 hours. Positive cases stand at 7,67,296 including 2,69,789 active cases, 4,76,378 cured/discharged/migrated and 2,11,29 deaths: Ministry of Health...

Home

Pramod Subramanian, an assistant professor in the department of computer science and engineering of IIT-Kanpur, was found dead on campus which has been deserted due to the pandemic induced lockdown.The 35-year-old professor's body was found hanging in a room on the campus on Wednesday.IIT-Kanpur issued a statement by institute Director Prof Abhay Karandikar saying, "I am saddened to inform you about...

Home

Image Source : PTI Clinical trials for Ayurvedic formulations against COVID-19 to be initiated in India, US Ayurvedic practitioners and researchers in India and the US are planning to initiate joint clinical trials for Ayurveda formulations against the novel coronavirus, the Indian envoy here has said. In a virtual interaction with a group of eminent...

Home

Image Source : GETTY Dom Sibley of England is bowled by Shannon Gabriel of the West Indies during day one of the 1st #RaiseTheBat Test match at The Ageas Bowl on July 08, 2020 in Southampton, England Lush green top and overcast conditions are a paradise for pace-bowling units, especially one bearing the likes of the new-ball pair of Shannon Gabriel and Kemar Roach....

Home

Hyderabad: Two mosques and a temple have been demolished as part of the ongoing demolition activities for the construction of new complex of Telangana secretariat. The Masjid Dafaatir-e-Muatamadi is situated adjacent to the C Block while Masjid-e-Hashmi situated near the D Block. The Nalla Pochamma temple is located in the middle of the premises. Seeing them as an obstruction in the...
Loading...