News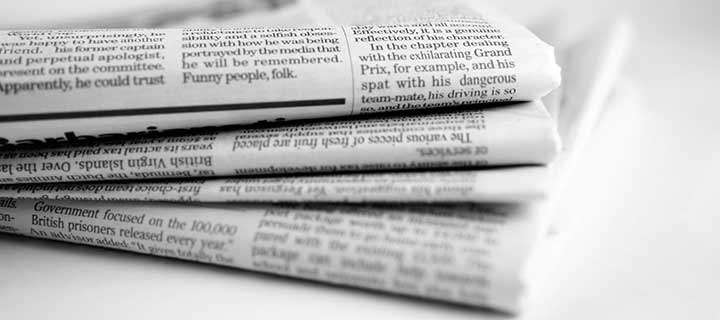 News
Home

Washington: The US is preparing to return humans to the Moon this decade, one of the biggest dangers future astronauts will face is space radiation that can cause lasting health effects, from cataracts to cancer and neurodegenerative diseases. The Apollo missions of the 1960s and 1970s proved it was safe for people to spend a few days on the lunar surface,...

Home

Netherlands introduces stricter measures to combat the rising coronavirus cases, they banned spectators at professional sports matches and ordering bars and restaurants to close at 10pm for the next three weeks. Health Minister Hugo de Jonge said "we're doing our best, but the virus is doing better", warning that strict measures...

Home

California:- The fires began in Northern California's famed Napa-Sonoma wine country about 45 miles (72 kilometers) north of San Francisco came as the region nears the third anniversary of deadly wildfires that erupted in 2017, including one that killed 22 people. Just a month ago, many of those same residents were evacuated from the path of a lightning-sparked fire that...

Home

Image Source : IPLT20.COM Ishan Kishan Former England cricketer Kevin Pietersen had gone furious in the commentary box over the absence of Ishan Kishan for the Super Over during the high-octane clash between Mumbai Indians and Royal Challengers Bangalore at the Dubai International Stadium on Monday. Despite Mumbai Indians sending two...

News

Bengaluru, Sep 29 : The special Narcotic Drugs and Psychotropic Substances (NDPS) court of Bengaluru on Monday denied bail to Kannada actress Ragini Dwivedi and Sanjjanaa Galrani for their alleged connection with the high-profile Sandalwood drugs case. The hearing on bail for these actresses as well as other accused in the case was adjourned till September 30. The NDPS court also rejected the...

News

Dubai, Sep 29 : The Super Over win over reigning champions Mumbai Indians (MI) on Monday should give us a big boost, going forward in the IPL, said Royal Challengers Bangalore (RCB) captain Virat Kohli after the edge-of-the-seat thriller here on Monday. Rohit Sharma, captain of the losing team, said his Mumbai Indians would take 'a lot of positives' from this game played at the Dubai...

World

Washington, Sep 29 : The top-ranked Democrat in Washington has called US President Donald Trump's alleged tax avoidance a question of 'national security'. Nancy Pelosi, Speaker of the House of Representatives, asked whether Trump owed money to foreign interests, following an article on his financial records by the New York Times. It alleges Trump paid only $750 in federal income tax in...

Home

Image Source : AP Russia's Daniil Medvedev plays a shot against Hungary's Marton Fucsovics in the first round match of the French Open tennis tournament at the Roland Garros stadium in Paris, France, Monday, Sept. 28 Daniil Medvedev is now 0-4 for his career at the French Open. The runner-up at the U.S. Open last year and a semifinalist in New York this...

Home

Image Source : AP Novak Djokovic A quick look at the French Open: LOOKAHEAD TO TUESDAY Novak Djokovic looks to start a new Grand Slam winning streak, playing his first match at a major tournament since being defaulted in the fourth round of the U.S. Open. He will be on Court Philippe Chatrier against 80th-ranked Mikael Ymer of Sweden. Djokovic, the 2016 champion in Paris,...

Home

Image Source : AP Liverpool's Diogo Jota, centre, is congratulated by teammate Fabinho after scoring his team's third goal during the English Premier League soccer match between Liverpool and Arsenal at Anfield in Liverpool, England, Monday, Sept. 28 Three wins from three games, two big rivals dispatched, and an expensive new signing already on the...
Loading...