News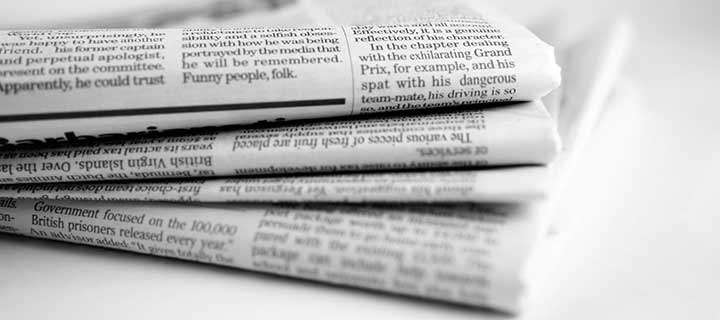 News
Headlines

US President Joe Biden will sign a proclamation later in the day to keep travel restrictions for Europe and Brazil over Covid-19 concerns, White House spokesperson Jen Psaki informed reporters here on Monday. "Today, the President will sign a presidential proclamation to reduce the spread of Covid-19 through travel, especially as we see faster spreading variants...

Headlines

Coronavirus deaths and cases per day in the U.S. dropped markedly over the past couple of weeks but are still running at alarmingly high levels, and the effort to snuff out Covid-19 is becoming an ever more urgent race between the vaccine and the mutating virus. The government's top infectious-disease expert, Dr. Anthony Fauci, said the improvement in numbers around the country appears...

Headlines

Is it Volga or Thames, Nile or Seine? What is this watery world? With bits of dry land jutting out here and there, the landscape looks like a vast archipelago. This is Yamuna, and it is still Delhi. The river slices through the Capital, travelling from Haryana to UP. Most Delhiites, however, experience it as a bridge to be crossed. For a long time, the term 'Yamuna-paar' condescendingly denoted the...

Headlines

AstraZeneca denied on Monday its Covid-19 vaccine is not very effective for people over 65, after German media reports said officials fear the vaccine may not be approved in the European Union for use in the elderly. German daily papers Handelsblatt and Bild said in separate reports the vaccine - co-developed by AstraZeneca and Oxford University - had an efficacy of 8% or less than 10%,...

Headlines

Indian and Chinese soldiers were involved in a brawl in north Sikkim last week, with soldiers from both armies suffering injuries in a clash that has turned the spotlight on the eastern sector even as rival soldiers are deployed eyeball to eyeball in Ladakh, officials familiar with the development said on Monday. The latest incident took place at Naku La area, which is at a height of over 5,000...

Headlines

Five days into her new role, Jill Biden signaled Monday that she'll be a more active first lady, with a trio of virtual appearances before governors' spouses, young Latinos and library officials. She also used the meetings to promote President Joe Biden's call for national unity and his $1.9 trillion pandemic relief proposal, which is facing resistance from some Republicans lawmakers. Jill...

Headlines

The Supreme Court on Monday turned down a plea by the Uttar Pradesh government seeking to stop the Allahabad high court from examining the state's contentious anti-conversion law, and said that no constitutional court should be taken 'lightly'. A Supreme Court bench, headed by Chief Justice of India (CJI) SA Bobde, made it clear that it will not transfer the petitions against...

Headlines

India's ministry of electronics and information technology has issued fresh notices to make permanent a ban imposed on video app TikTok and 58 other Chinese apps in June, Indian media reported late on Monday. When it first imposed the ban, the Indian government gave the 59 apps a chance to explain their position on compliance with privacy and security requirements, the...

News

Bhubaneswar, Jan 25 : As many as six personalities from Odisha will receive Padma awards for their notable contributions towards the welfare of society. Sculptor Sudarshan Sahoo will receive the Padma Vibhushan for his contribution to the field of art. Five others from the state to receive the Padma Shri include Shanti Devi (social work), Purnamasi Jani (art), Rajat Kumar Kar (literature and education),...

News

Hyderabad, Jan 25 : Over 20,000 private healthcare workers in Telangana were administered Covid vaccine on Monday. Out of 42,915 benificiaries who were to be vaccinated, 20,359 received the shot at 495 centres across the state. Only 47.4 per cent of beneficiaries were vaccinated. Monday was the first day for vaccinating private healthcare workers and the sixth day of vaccination...
Loading...