News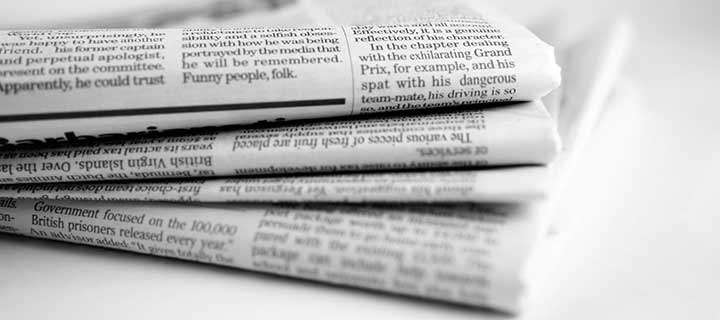 News
Home

Dear News Media of India,We, are worried about you.Are you feeling ok?Because, as we watch your witch-hunt of Rhea Chakraborty, we cannot understand why you have abandoned every professional ethic of journalism, every tenet of human decency and dignity and chosen instead to physically assault a young woman with your camera crews, endlessly violate her privacy and work overtime on...

News

Kohima: The Dimapur Naga Students' Union (DNSU) has threatened to "close down" all petroleum outlets within its jurisdiction if the state government fails to revoke the COVID-19 cess on petroleum products within four days. It also warned of closing down supply from every entries indefinitely.Through an ultimatum addressed to the chief minister on...

Home

Image Source : AP Nadal's first tournament back ended with a 6-2, 7-5 loss to Diego Schwartzman while Djokovic earned a verbal warning for smashing his racquet through a 6-3, 4-6, 6-3 win over Dominik Koepfer. Rafael Nadal still has to shed some rustiness following a seven-month break from tennis as he prepares to chase a record-extending 13th French Open...

Posts

Amazon's virtual assistant Alexa is getting Hindi language support for its smartphone app in India, the company announced in a statement today. Alexa in Hindi will be available to millions of Android and iOS users via the Alexa app. Amazon launched Hindi support on the Alexa app to commemorate the first anniversary of Alexa's Hindi support in India. Over the past year, the...

Posts

NEW DELHI: The government on Friday further tightened public procurement norms to allow ministries to mandate over 50% local content, while also insisting that overseas companies set up an Indian venture to execute a contract instead of supplying goods through imports.Besides, it has inserted a reciprocity clause in the Public Procurement (Preference to Make in India) Order to block foreign entities of...

Home

Sanjay Manjrekar and controversy go hand-in-hand. The former India batsman is known for making bold comments which eventually played a part in his sacking from BCCI commentary panel earlier this year in March. Last year, he was slammed by many for calling India allrounder Ravindra Jadeja bits and pieces cricketer. And he is facing a similar...

Home

Ottawa: Former Canadian Prime Minister John Turner has passed away at the age of 91 at his residence in Toronto. He died on Friday night, the BBC quoted Marc Kealey, a former aide speaking on behalf of his relatives, as saying to the Montreal Gazette. He is survived by his wife Geills and four children. In a statement confirming his passing, the Department of Canadian Heritage on Saturday called...

News

Tehran, Sep 20 : Iranian Foreign Minister Mohammad Javad Zarif said that the US will not be able to restore the pre-2015 sanctions against Tehran in its unilateral attempt in the UN Security Council. In a televised address on Saturday, Zarif said that the US lost its authority pertaining to any action in the Iranian 2015 nuclear deal when it withdrew from the accord in 2018 unilaterally, Xinhua news...

Home

The Union Ministry for Civil Aviation has made an important announcement regarding the international passenger flight services. The ministry has added more destinations to the list of countries where Indians can fly. As per reports, 13 more countries were added to the list. Hardeep Singh Puri, the Civil aviation minister had announced that...

Home

The Gujjar community organization has warned that it will start statewide protests if the government did not fulfill their promise of community reservation in the next 15 days. The Gurjar Aarakshan Sangharsh Samiti has warned the Rajasthan government regarding community reservation. Civil Aviation Ministry makes important announcement "We...
Loading...