Home
NASEEM BANU AUR SAIRA BANU TUMSE ACCHA KAUN HAI ?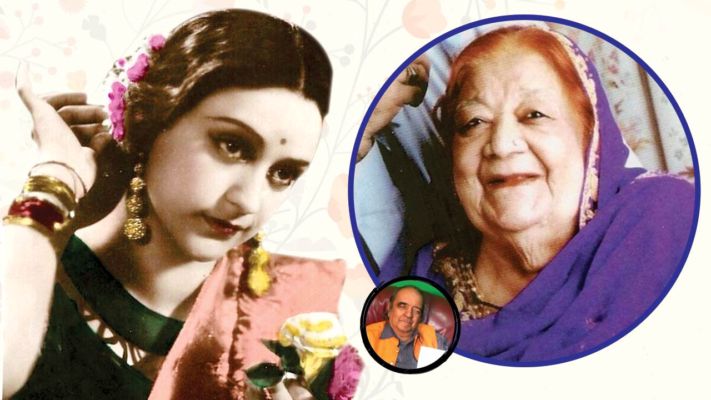 For more than twenty five years, she ruled the new born film industry and was known as 'The Beauty Queen' and the first super star' among actresses - By Ali Peter John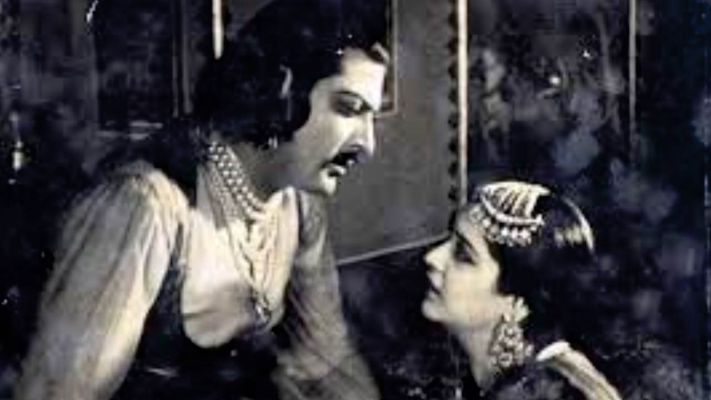 She belonged to an orthodox Muslim family , her name was Roshan Ara, meaning the light of the world and acting in films was a taboo in her family, but her unusual beauty helped her break all barriers and zoom to be one of the leading actresses of Hindi cinema.
Besides her beauty, she had a striking personality and had a very strong command over Urdu and Hindi.
She had the looks of a princess and a queen and she was found suitable for such roles too.
She worked in some films with her original name and then changed it to Naseem Banu .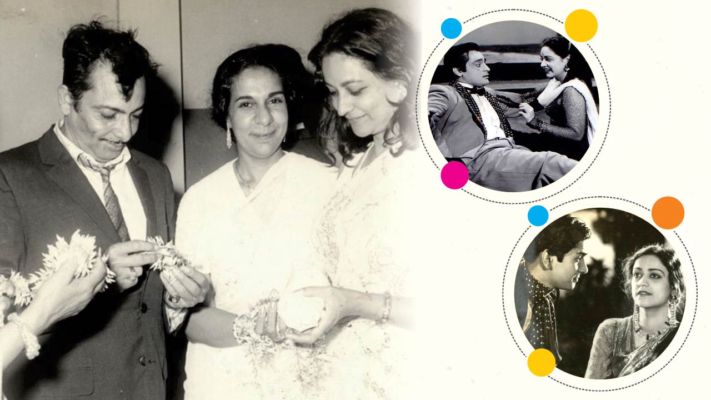 Her mother, Shamshad Begum being a noted singer of the time also helped her to establish her career as an actress and within years, she played leading roles in small films and was then re-discovered by Sohrab Modi who cast her in a stellar role in his classic , 'Pukar' which made her a very big star and Naseem Banu was a name to reckon with on both sides of the border.
She married Mian Ehsan-ul-Haq who launched his own banner, Taj Mahal Pictures under which he made some good films with Naseem and then left for Pakistan where he made use of her popularity in India to make his own films popular.
Naseem's husband never came back to India and she left for London with her' little daughter, Saira Banu and son , Sultan.
Her children were sent to the best schools and she was satisfied with life till Saira was struck by some ailment of the blood (many said it was blood cancer , but the stories proved to the wrong ) and Naseem and her children came back to Bombay where Naseem had her own bungalow which was in the vicinity of where Dilip Kumar had his own bungalow.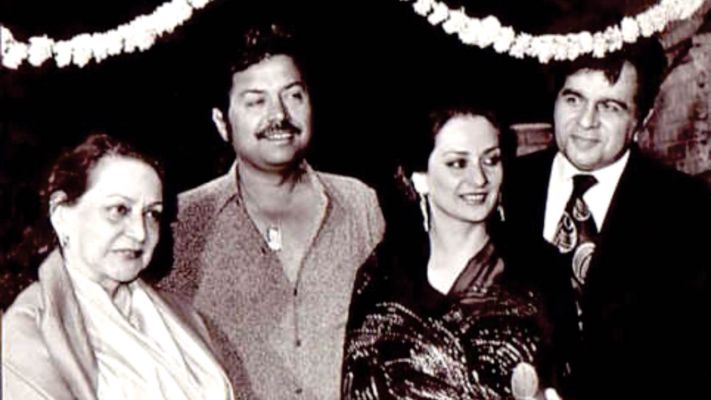 They had grown into very good family friends. Saira always showed interest in films and got her first break in 'Junglee' and was a star who didn't have to look back.
It was while Saira was doing a couple of films with Rajendra Kumar that there were rumours of her having an affair with Kumar which became a major cause for worry for Naseem who somehow didn't want Saira to the associated with a man who was a Hindu and also a married man with grown up children
Naseem sought the help of Mohammad Yusuf Khan ( Dilip Kumar) and had several meetings with him and the rumour mills worked over time to spread the story of the actor having an affair with Naseem which turned out to the false when Dilip Kumar who was called the most eligible bachelor in the country married Saira Banu in October 1960, even though he was 22 years older than Saira.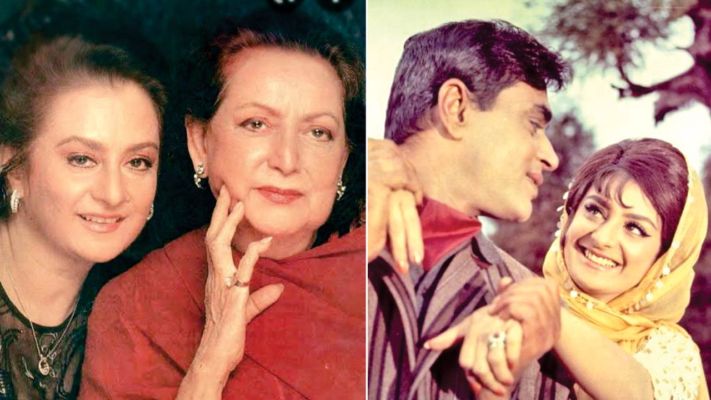 Saira gave up films and only worked with Dilip Kumar in films life 'Gopi' , 'Bairaag'( in which Dilip Kumar played his first triple role ) and' Sagina Mahato' it was the end of her career for Saira.
Saira then spent all her time in looking after her grand mother, mother, Naseem , her brother Sulthan and the entire family, but the house was run by Naseem Banu.
Naseem was very active till the 90's but she soon started falling sick regularly and Saira Banu was always by the side of Naseem Banu who she considered the most beautiful woman in the world.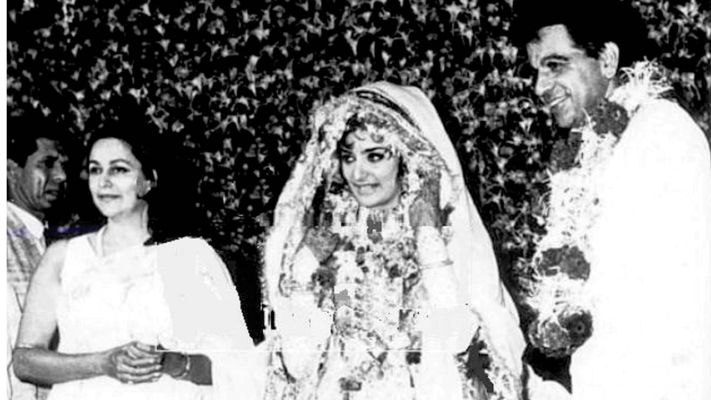 Naseem was at her best during of the celebrations at 34 Pali Hill ( Naseem's bungalow ) , especially during Eid.
Naseem died in 2000 when she was 84, but all those who have seen her beauty in real life and in reel life still remember her as the ' first beauty queen' and the first female superstar of the Hindi films.
But even in the midst of all the crisis she is fighting against single -handedly , she doesn't fail to remember her mother, Naseem Banu who she still maintains. 'is and will always be the most beautiful woman she have seen in her life' .
Dailyhunt
Disclaimer: This story is auto-aggregated by a computer program and has not been created or edited by Dailyhunt. Publisher: Bollyy