Home
CHUK associates with Tapri; aims to spread 'Green Drive in the Pink City'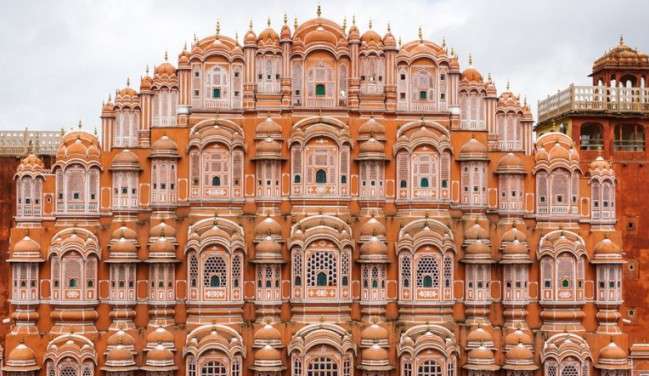 Jaipur, 24th July, 2019: In its drive to introduce eco-friendly alternatives for consumers, Yash Papers' (India's largest manufacturer of compostable paper) subsidiary CHUK announced its association with Tapri, the leading tea chain in the city. As a part of the association, Tapri will be serve food in compostable plates and bowls instead of plastic ones.
With the focus to reduce the usage of single use plastic tableware, CHUK is associating with like-minded QSRs and food chains to use biodegradable tableware instead of single use plastic. The aim is to inculcate safe eating habit amongst masses, while reducing use of single use plastics. Chuk has supplied close 5.5 lakh pieces to Tapri so far.
Speaking on the occasion Ved Krishna, Vice Chairman and Strategy Head, CHUK said, "In the last two years, environmentalists have witnessed growth trajectory in demand for single use plastic alternatives. In the Pink City too, there is increased awareness about adverse effects of plastic amongst people. While there are food joints/ restaurants which have moved towards plastic free service, many more food joints need to jump into the eco-friendly bandwagon. Food chain owners and restaurateurs are the biggest influencers who can help increase awareness amongst masses and bring a shift in focus."
"We are very happy to associate with young and enthusiastic entrepreneurs from Tapri, who are not only passionate about their venture but equally thoughtful towards the environment and people. We also worked with Tapri to understand the challenges when it comes to implementation of biodegradable products", added Ved Krishna.
Speaking on the occasion Sourabh Bapna, Founder of Tapri said , "We understand that single-use plastic is harmful for environment and our consumers too. Hence, we decided to resolve the use of single use plastic by associating with CHUK and implementing biodegradable tableware which are made from sugarcane fiber. The products are very sturdy and can be used for serving any kind of food- whether hot or cold. The best part is that we can dispose the tableware products in our restaurant backyard and they decompose within 60-90 days, turning into manure for the soil. The association with CHUK is our step towards a safer and healthier environment; we would urge our industry friends and partners to take a step towards environment safety."
CHUK manufactures biodegradable tableware made out of sugarcane fibre which is backyard compostable. Sugarcane fiber makes the tableware products lightweight, flexible, microwavable and leak proof; the design has been conceptualized keeping in mind the Indian market. The tableware range is a healthier alternative to single use plastics which are carcinogenic in nature and can cause various respiratory, neural and reproductive diseases and disorders. CHUK's products are chemical free and even safe for ingestion by land or aquatic animals.
Dailyhunt
Disclaimer: This story is auto-aggregated by a computer program and has not been created or edited by Dailyhunt. Publisher: Business Fortnight