Tech News
6 Alexa Skills to Engage Kids this Children's Day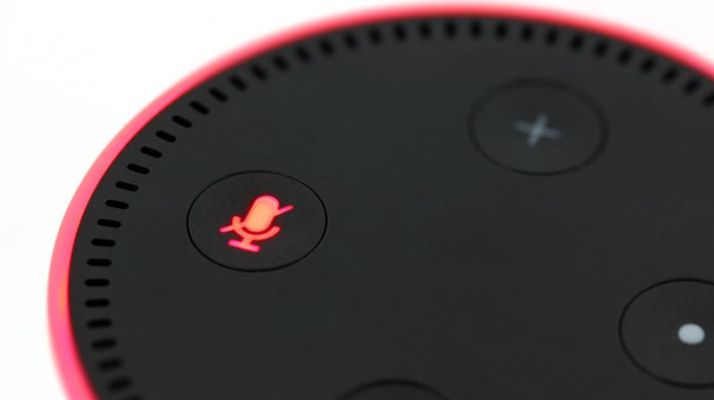 If you're a parent and a genie were to grant you a wish, your first thoughts could be, 'Help my kids with algebra' or 'Help my child go to sleep' or even 'Teach nursery rhymes to my kid'. Today, with virtual assistants like Alexa, these wishes can actually come true. Alexa can not only help bring down the screen time for your child but also help ignite curiosity in them, improve learning abilities and have a lot of fun, all through simple voice commands. This Children's Day, just ask, 'Alexa, tell me a nursery rhyme' or 'Alexa, tell a bedtime story' or explore the following Alexa skills and help your child explore, innovate, create and have fun!
Entertain your child with an interactive experience on ChuChu TV
Allow Chu Chu, Chika and Mr Harlow to teach your child not just phonic rhymes and numbers but also moral values and self-awareness abilities through rhymes and stories. One of the world's most watched kids edutainment channels, Chu Chu TV brings hundreds of nursery rhymes, stories and songs on Alexa. Just say "Alexa, open ChuChu TV" or 'Alexa, ask ChuChu TV to play animal songs' and get relaxed while your child gets on a learning ride.
Go on an adventure with Chhota Bheem
Engage your kid in an interactive experience featuring India's most popular hero, Chhota Bheem. The Chhota Bheem Adventures skill for Alexa lets children immerse themselves in the world of Dholakpur. The experience is not just limited to original voices of Chhota Bheem and friends but also has enough sound effects and visuals to directly teleport the audience to Dholakpur. Just Say, 'Alexa, open Chhota Bheem Adventures' and set off on a mission to explore the caves which have recently been unearthed in Dholakpur with Chhota Bheem.
Experience over 170 animal sounds on Wild Planet
You might not be taking your child to the African savannas this holiday season, but your child can experience the wildlife through the Wild Planet skill on Alexa. Your child can learn and identify the sounds of over 170 animals from a whale and an alligator to a parrot and a fly. Just Say, 'Alexa, open Wild Planet' or 'Alexa, play puppy sound from Wild Planet' and allow your child to become aware of the sounds in the wild.
Let your child's imagination go wild the Magic door skill
With games like The Magic Door, an interactive adventure game with original stories, your children can make choices as they explore a magical land with various regions, including a forest, sea, garden and castle. The game improves imagination and decision-making skills through series of actions and decision points experienced in the journey. Just Say,'Alexa, open the Magic Door'
Enlighten your children with a search Quest of Panchatantra
Does your child know about Panchatantra? The loss of this key literature book could turn the tide of history for the following millennium. Take your child on an exciting voyage along the river Ganga to find the missing book that will unlock centuries of stories. This skill will help your child make decisions and dive deeper into understanding the importance of culture and literature that shaped millions of lives. Just Say, 'Alexa, open the Ganga Quest' or 'Alexa, start the Ganga Quest'
Get your children excited about maths with Math 123 and गिनती का खेल
Be it numbers in English or Hindi, Alexa has got your child covered with these skills. Equipped with easy, medium and hard level calculations, this skill on Alexa is sure to improve the mental math ability of your child. Many parents feel that kids feel positively challenged with Alexa and find excitement in answering within a short frame of time. Now you can be relieved that your kid will solve and love math like never before. Just say, 'Alexa, open 123' or ''Alexa, गिनती का खेल शुरू करो''
...
Dailyhunt
Disclaimer: This story is auto-aggregated by a computer program and has not been created or edited by Dailyhunt. Publisher: Deccan Chronicle