Top News
Research reveals, if you drink this tea before going to sleep; then the weight will lose even at bedtime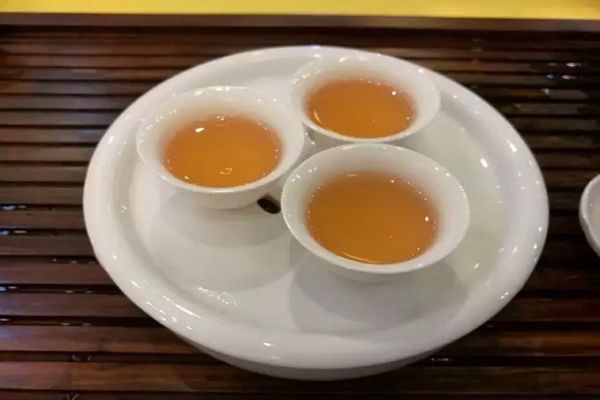 If you want to lose weight while sleeping, we are going to tell you the name of one such tea today. The name of this tea is oolong tea, which reduces the amount of fat in the body by about 20 percent faster.

This tea may help you lose weight while sleeping researchers reveal
Research reveals, if you drink this tea before going to sleep; So there will be weight loss even at bedtime
We all try to lose weight at some point in our lives. But losing weight is not a very easy task. Adequate time, patience, dedication, and a healthy lifestyle are required to reduce excess body fat. But what if we say that now you can lose weight while sleeping! Yes, according to a new study from the University of Tsukaba, consuming oolong tea can cause you to lose weight.
What does the study say?
Oolong tea is as beneficial as green tea. It has a positive effect on metabolism. Researchers conducted studies on energy and fat metabolism in the human body to find out the consequences of drinking oolong tea. The results of the study were published in the journal Nutrients. The study included 12 people aged 20 to 56 years. In the two-week study, participants were divided into three groups and given drinks such as oolong tea, caffeine, and placebo.
The findings showed that oolong tea and pure caffeine reduce the fat content by about 20 percent faster than placebo. A positive effect of drinking oolong tea was observed in participants during sleep. According to the study's senior author Professor Kumpi Tokuyama, "The stimulant effects of oolong tea during sleep help control body weight.
material-
1 teaspoon oolong tea leaf
1 cup water
how to prepare
Boil one cup of water.
Remove from the heat as soon as it comes to a boil.
Add oolong tea leaf and put a lid.
Keep it aside for 5 minutes.
Then sip and drink.
You can also add lemon juice to increase the taste.
Drink this tea when and in what quantity
You can drink this tea 2-3 times a day. But do not overdo it in the cycle of weight loss, otherwise, you will have anxiety, dehydration, insomnia, increased heart rate, depression, frequent urination, stomach upset, nausea, headache, kidney stones, allergies, glaucoma, and anemia. Problems may also be encountered.
Other benefits of drinking oolong tea
Control diabetes
According to a study published in the British Journal of Nutrition, regular intake of oolong tea can help reduce the risk of diabetes by 16 percent. This is why Oolong Tea is considered a panacea for patients with diabetes.
Keep heart healthy
Oolong tea has a positive effect on the heart and helps to keep it healthy. A study published in the Journal of Epidemiology and Community Health found that drinking oolong tea can reduce the risk of heart disease and deaths due to it.
Protect from breast cancer
A study by researchers at St. Louis University in Missouri found that oolong tea plays an important role in preventing breast cancer cell growth, just like green tea.
Boost brain function
Like coffee, oolong tea contains caffeine, which helps improve alertness and brain function. It rejuvenates the brain cells and reduces fatigue.
Oolong tea helps protect against many diseases. Oolong tea is consumed extensively to control weight.

Dailyhunt
Disclaimer: This story is auto-aggregated by a computer program and has not been created or edited by Dailyhunt. Publisher: Kalam Times