Top News
Take Panchamrit made in Ayurvedic way during pregnancy, the child will be healthy with normal delivery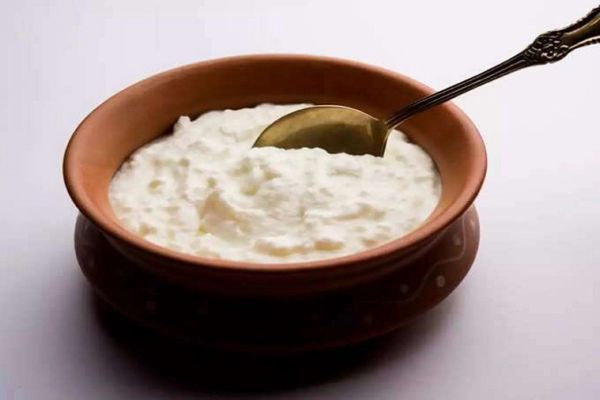 Panchamrit made in Ayurvedic way during pregnancy, the child will be healthy with normal delivery
During pregnancy, both woman's body and mind should be healthy. That is when his baby grows well in the womb and he feels happy with his body and mind. In order to keep the baby healthy, the mother should also consume different types of nutrients. According to Ayurveda, Panchamrit is very beneficial for pregnant women. This guarantees the woman's normal delivery and the child is also born healthy.
Panchamrit
To make Panchamrit for pregnant women, you need one teaspoon sugar, one teaspoon curd, one teaspoon honey, five teaspoons cow milk, half teaspoon ghee, and two to three threads of saffron.
Panchamrut recipe
To make panchamrit mix all the ingredients i.e. sugar, curd, spoon, honey, and milk well. Add a little ghee and saffron and mix it well. Panchamrit is ready.
Panchamrit is very beneficial for pregnant women, especially pregnant women in the first trimester. Eating it during pregnancy provides innumerable benefits to the woman and the child in the womb.
Benefits of taking panchamrit
Relieves acidity and fatigue. In the first trimester of pregnancy, a woman has a lot of acidity problems. She also feels very tired due to physical changes. Taking Panchamrit reduces both these problems.
Panchamrit is an excellent immunity booster. This means that by taking panchamrit, the pregnant woman increases her immunity and makes herself strong. This is true for both the child and the mother.
The consumption of panchamrit makes the color of the pregnant woman and the baby growing in the womb blond. According to Ayurveda Panchamrit provides Kanti. Kanti means body color.
Mental and physical benefits
It also helps to improve emotional and mental health. A pregnant woman needs to keep herself mentally and emotionally stable in the early days. Panchamrit can be a good option for them.
According to Ayurveda Panchamrit proves to be very effective even before conception, as it improves the reproductive organs.
Benefits of milk and yogurt in pregnancy
Milk - According to Ayurveda, cow's milk is used in Panchamrit. Cow's milk is rich in many nutrients. It is easily digested, strengthens the immune system, nourishes the body and brain.
Apart from this, it also provides bones and muscles. It is found in plenty of calcium, vitamin D and vitamin B. Do not use toned milk or skimmed milk to make panchamrit.
Yogurt - It is probiotic. It contains essential amino acids. It is said to help digest food. Anyway, in the early days of pregnancy, the digestive problems of women are very high.
It strengthens the body and narrows the muscles. According to Ayurveda, yogurt is considered auspicious.
Benefits of Ghee and Honey in pregnancy
According to Ayurveda, ghee made from cow's milk should be used. Ghee strengthens memory, improves spiritual ability.
Apart from this, ghee improves the digestive system. Ghee is considered the highest in Ayurveda among all milk products. It is helpful in maintaining emotional balance.
Honey helps to improve immunity. Sugar provides energy. In the early days of pregnancy, there is a significant lack of energy in the woman. Apart from this, taking sugar also reduces the skin's tendency.

Dailyhunt
Disclaimer: This story is auto-aggregated by a computer program and has not been created or edited by Dailyhunt. Publisher: Kalam Times