Top News
Why do some people vomit while traveling on the mountains?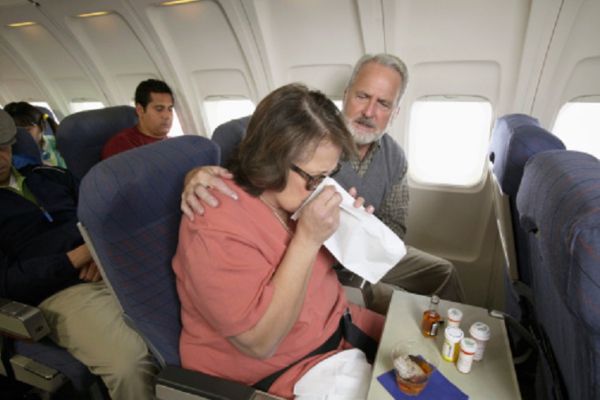 Most people complain of nausea and vomiting while traveling in a car or bus. Often you experience problems such as dizziness, nervousness, nausea, or vomiting, not only for a few hours but for three-four days during the journey which is called motion sickness. If you too are afraid to travel only because you vomit while traveling then you do not need to panic with motion sickness. Try this remedy to get rid of the problem of vomiting while traveling. This will not make you vomit and you will be able to enjoy your journey to the fullest. Why vomiting while traveling Vomiting during travel is called motion sickness.
Keep in mind that motion sickness is not a disease, rather it is a condition when there are different signals from the ear, eyes, and skin inside our brain. It confuses the central nervous system. But if you are a little careful then it is very easy to get rid of motion sickness. Keep these things in mind while traveling ... If you have a vomiting problem while traveling, then you should avoid sitting on the back seat of any big vehicle. The rear seat has a greater speed feel. So sit on the front seat in the car. If you have a vomiting problem while traveling, do not read the book while traveling. It sends the wrong message to your brain. If you are having more trouble, open the car window and sit facing out. You will feel better by getting fresh air.
There is a myth among people that traveling empty stomach will not cause vomiting, but this is completely wrong. Motion sickness is more common in people traveling without food. But this does not mean that you should go on a heavy diet. Get out of the house with a light and healthy diet. If you have vomiting problems while traveling, make some simple preparations before leaving home. This simple solution will relieve you of this problem. Take a lemon with you whenever you go on a trip. Whenever you feel restless, immediately smell this lemon. It will refresh your mind and it will also not cause vomiting.
Fry the cloves and keep them in a container. Take this clove powder with you whenever you go on a trip. If you feel like vomiting, just take it with a pinch of sugar or shake and keep sucking. Chewing basil leaves will not cause vomiting. Apart from this, keep lemon and mint juice in a bottle and drink it little by little. Slice the lemon, sprinkle it with black paper and lick it. This will keep your mind healthy and will not cause vomiting. If you are traveling by bus, take a paper bed before sitting there and then sit on it. This will not make you vomit.

Dailyhunt
Disclaimer: This story is auto-aggregated by a computer program and has not been created or edited by Dailyhunt. Publisher: Kalam Times