Home
Times are changing - BJP's ploy to divert attention from main issues not working anymore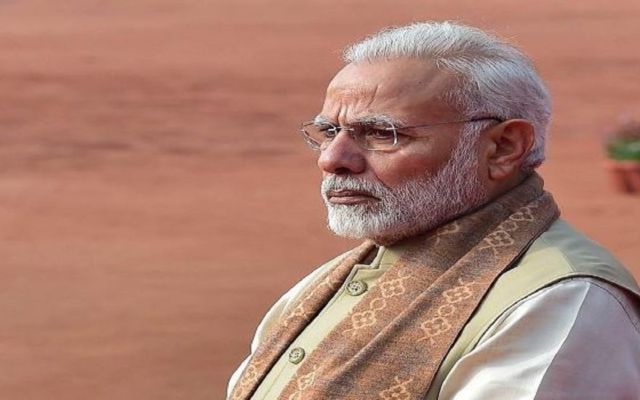 The BJP's attempt to divert public attention from the violent backlash in Assam to the Citizenship Amendment Bill and the Modi government's failure to revive the economy, by trying to distort Rahul Gandhi's remark that although the Prime Minister keeps talking about 'Make in India' newspapers are full of stories of rape in India, does not seem to be working.
The ruling party's propaganda machine is clearly not as effective as it once was. There has been a flood of vocal support to the Congress leader on social media with many not only defending his remarks but also sharply criticising the Modi-Shah regime for putting words into his mouth just to cover up its own failures on many fronts.
Within hours of Smriti Irani's bid to make it appear as if Rahul Gandhi had endorsed the culture of rape, online news channels received a large number of readers' comments nailing the lie and quoting his actual words during an election rally in Jharkhand.
What he had said was that since the Prime Minister keeps talking about 'Make In India', the expectation is that when one opens the newspaper one hopes to see news about it - instead what one sees are numerous reports of 'Rape in India'.
Typically, the ruling party sought to twist this into implying that Rahul Gandhi had "issued a clarion call that Indian women should be raped", as Smriti Irani erroneously claimed on the floor of the Lok Sabha. On cue, BJP backbenchers rose In unison to protest against the purportedly obnoxious remark, which was not what the Opposition leader had actually said.
In the uproar that followed, which struck many observers as being suspiciously orchestrated, the Speaker opted to end the Winter Session and adjourn the House sine die on an abrupt and dissonant note. Outside Parliament, the ruling party MPs continued to fuel the flames of the anti-Rahul and anti-Congress tirade. Simultaneously, BJP trolls swung into overdrive on social media, with their characteristic zeal and venom.
Similar campaigns to target Rahul Gandhi, based on distorted and selective quotes, have frequently taken place in the last five years. Till now the battle has been virtually one-sided, with the few netizens who dared to voice a different opinion being subdued by an avalanche of abusive personal attacks. With just one version to go by, the general public was left with the impression that the Congress leader must have said or done something terribly wrong or atrocious.
However, this time, reactions have been refreshingly different. There has been an unusually large number of comments defending Rahul Gandhi and taking the attack into the Modi camp. Many of the counter-punches are directed at key policy decisions of the Modi-Shah government that have had disastrous and divisive consequences, have aggravated problems rather than solving them and have caused pain and suffering for the common man.
It seems a remarkable sign that times are changing; or, as they say: Waqt karvat badal raha hai. Unlike in the past, forthright comments have been made directly accusing Prime Minister Narendra Modi of trying to divert focus from the spontaneous agitation in the northeast over the Citizenship Act, in which lives have already been lost and the police have resorted to harsh reprisals in a vain attempt to control the growing numbers of agitators.
Also, in the firing line of the new breed of online crusaders of truth is the clampdown on Kashmir which defies logic even after four months of virtual army rule and unabated restrictions on normal life. The increasing hardships faced by people all over the country due to declining employment opportunities, soaring prices of onions and other food items, and the alarming fall in GDP, exports, industrial production are all being cited as evidence that both Modi and his Finance Minister Nirmala Sitharaman are clueless on how to put the economy back on the rails.
The very fact that such a broad range of public grievances are being referred to in the context of the BJP's assault on Rahul Gandhi on the last day of the parliament session is indicative of a sense of outrage that is building up among citizens at large.
The law of diminishing returns has now begun to apply to the tactic of Congress-bashing. More and more Indians, some of whom may have been Modi supporters and voters, are no longer willing to swallow the theory that getting rid of the Congress party is the sole panacea for all ills.
Moreover, the reality check that the Congress has been able to capture power in several states, can currently boast of six Chief Ministers and is part of the ruling dispensation in Maharashtra, belies one of Narendra Modi's loudest claims - that he would make India totally Congress-mukt.
It is striking that nobody in the BJP talks of 'achche din' any more, least of all Modi himself. If anything, the common man is experiencing 'bure din' far more traumatic than anything in recent memory. Three years after demonetisation, people are realising that Modi's rosy promise that all would be well within 50 days was a lie. In contrast, former Prime Minister Manmohan Singh's prophesy that notebandi would bring GDP down by two per cent has proved unerringly accurate.
The question is being asked that if Rahul Gandhi is indeed an ineffective political leader, then why do Modi, Shah and their hatchet wielders like Smriti Irani continue to spend so much time and energy in making him the prime target of their wrath and ridicule?
The feeling is growing that it can only be because they fear him more than any other Opposition leader. They are aware that the courage and resilience he has shown in the face of five years of relentless efforts to break his spirit and tarnish his image, has not gone unnoticed by the people of India. The people have woken up. Waqt karvat badal raha hai!
Dailyhunt
Disclaimer: This story is auto-aggregated by a computer program and has not been created or edited by Dailyhunt. Publisher: National Herald India