National
PM Modi reached Leh this morning, talks with Army, Airforce and ITBP soldiers at Neemu Post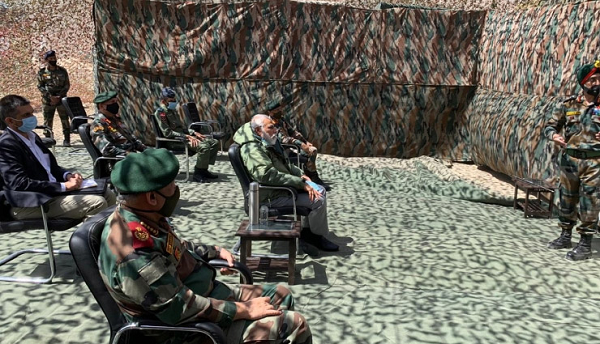 Prime Minister Narendra Modi suddenly reached Neemu in Ladakh at 8:30 am on Friday, amidst tension on the border from China. Modi is visiting Leh-Ladakh for the first time 18 days after Galvan's clash. Along with PM Modi, Chief of Defense Staff (CDS) Bipin Rawat was also present. Army, Air Force officials informed Prime Minister Narendra Modi about the ground reality here. There has been tension on the border with China since May. Modi is currently talking to Army, Airforce, and ITBP personnel at the 11,000 feet high forward location in Neemu. PM Modi also interacted directly with the officers of Army, Air Force. Earlier, only CDS Bipin Rawat was supposed to come on this tour, but PM Modi himself arrived and surprised everyone. Earlier on Friday, only Defense Minister Rajnath Singh was to go to Leh, but on Thursday his program was changed. Then it was decided that only Bipin Rawat would go to Leh.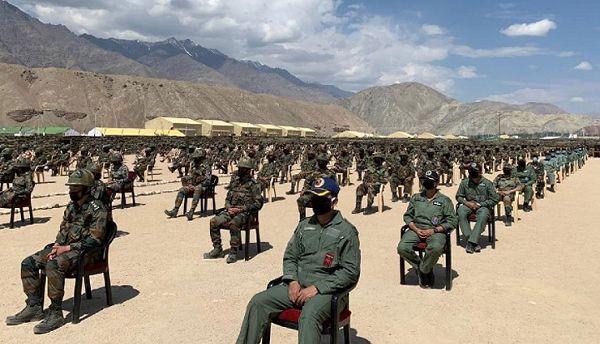 Let us tell you that there was a clash between the soldiers of India and China in the Galvan Valley on 15 June amid tension on the Ladakh border. In this skirmish, 20 soldiers of the Indian Army were killed, while some soldiers were also injured. A lot of Chinese soldiers were also damaged in this clash, but China did not release the figure. Tensions have steadily increased since the incident, with the two armies also speaking on several occasions. And discussed the withdrawal of the army from the existing site. Anger against China continued to grow in the country. After the Galvan incident, Modi also called an all-party meeting on 19 June. He said that he has given free hand to the army. Also said that we want peace, but if someone will provoke, then we are also able to answer.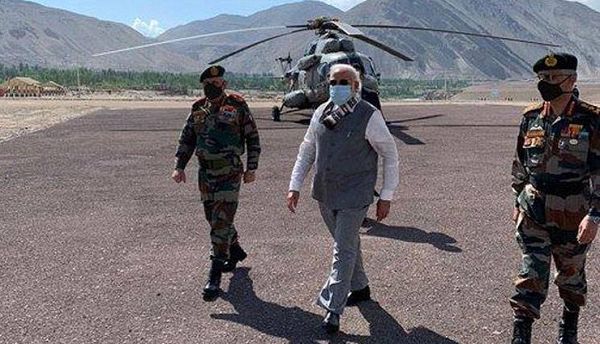 CDS Bipin Rawat with PM Modi, besides Army Chief M.M. Narwane, is also present in Leh. In the last two months, there have been many talks with China at the military and diplomatic levels, which have tried to calm the atmosphere. However, no concrete decision has been made in this yet.
Let us tell you that Neemu Post is present at an altitude of 11 thousand feet above sea level, which is considered to be one of the highest and dangerous posts in the world. According to the information, during his visit, Prime Minister Narendra Modi spoke to 14 Corps officers. Apart from this, CDS along with Bipin Rawat took stock of the current situation. During this time, Lieutenant General YK Joshi of Northern Army Command, Lieutenant General Harinder Singh were also present.
Dailyhunt
Disclaimer: This story is auto-aggregated by a computer program and has not been created or edited by Dailyhunt. Publisher: News Crab