National
The Supreme Court asked the committee formed on the Char Dham project to look into the petition of the Ministry of Defense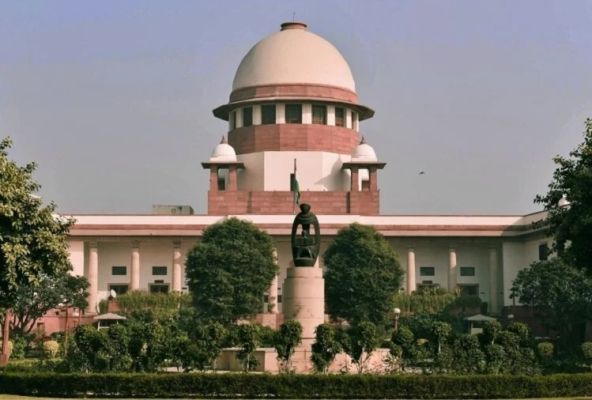 The Supreme Court has asked a high-powered committee constituted to oversee the Char Dham road project to consider the demand for the widening of roads near the China border by the Ministry of Defense. In view of the tense situation in eastern Ladakh, the ministry has sought to increase the width of 5.5 meters prescribed for roads to seven meters.
A bench of Justices Rohinton F. Nariman, Justice Naveen Sinha and Justice KM Joseph has asked the committee to consider the defense ministry's application within two weeks.
The ministry has in its application appealed to the Supreme Court to change the order of September 8, which had asked the Ministry of Road Transport and Highways to keep the road width at a maximum of 5.5 meters as per 2018 circular.
On behalf of the Ministry, it was said that the Ministry of Roadways and Highways did not consider the issues related to the defense of the country while issuing the circular. On this, the bench questioned the central government that there is a conflict between your two ministries.
The Ministry's application said that Rishikesh to Mana, Rishikesh to Gangotri, and Tanakpur to Pithoragarh National Highway need to be double-lane.
The Ministry of Defense states that the minority report of the five-member High Powered Committee cited a statement made by the Chief of Army Staff on 20 September 2019 that the width of roads in the Bhagirathi Eco-Sensitive Zone is adequate.
The ministry said that since the beginning of this year, the situation on the border has changed, in such a situation it has become necessary that the movement of troops and weapons from the Army stations along the Indo-China border is easy. Given the current situation, the security of the state is in danger. The army needs a seven-meter wide road in those areas so that there is no problem in movement. The ministry has said that the September 8 order should be changed keeping in mind the security of the country.
The Char Dham project aims to connect the four pilgrimage sites of the hilly state of Uttarakhand, Yamunotri, Gangotri, Kedarnath, and Badrinath. After the completion of this project, pilgrims will be able to visit Char Dham every season.
889 km of road has to be widened under this project. Under this project of about 1200 crore rupees, 400 km of road has been widened so far.
Dailyhunt
Disclaimer: This story is auto-aggregated by a computer program and has not been created or edited by Dailyhunt. Publisher: News Crab