News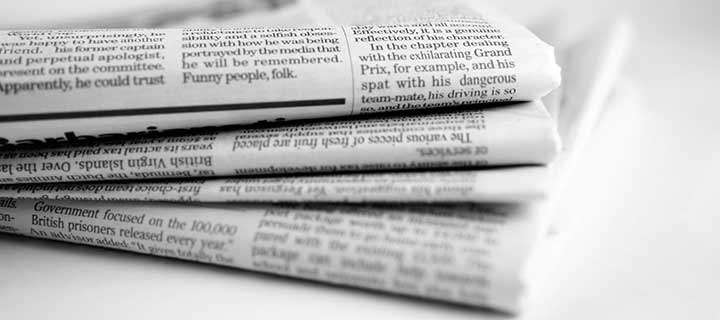 News
All News

Payal Rajput has slammed the reports of her doing item numbers in two upcoming biggies. Rumours have been doing rounds that the actress has been roped in by Shankar for his multilingual movie Indian 2 and Sukumar for Telugu film Pushpa. Payal's Statement Now, she has clarified the speculations by asking people not to spread "fake...

All News

In a shocking plane accident, eight people are feared to be dead after two planes collided over Coeur d'Alene Lake in Idaho and then sank, according to reports by CNN. Kootenai County Sheriff's Office Lt. Ryan Higgins told CNN, "A call came in for two planes that had collided over the lake around 2:20 p.m." Two victims, both deceased, were recovered from the planes...

News

In an attempt to join the ongoing movement to boycott Chinese products, Hero Cycles, one of India's leading bicycle makers, has turned down an upcoming Rs 900 crore deal with China. Chairman-cum-Managing Director (CMD) Pankaj Munjal said that the company was to conduct a Rs 900 crore business with China but has cancelled those plans, as part of the...

Home

Image Source : GETTY IMAGES MS Dhoni had already been an honorary member of the Jharkhand State Cricket Association till now. Former Indian captain MS Dhoni received the Jharkhand State Cricket Association's life membership on Sunday. In an updated list which was released on Sunday, Dhoni's name appeared at the bottom, with membership number '1951'. He...

Home

New York: New York City will enter phase three of reopening on Monday as scheduled, but without the resumption of indoor dining, New York State Governor Andrew Cuomo said. On Sunday, Cuomo said New York City was the global epicenter of the COVID-19 crisis until recently, and "out of an abundance of caution and after seeing other states' experiences", the state will wait to reopen indoor...

World

Washington: At least two people were killed and eight others injured during a shooting at a nightclub in the US state of South Carolina, police said. The shooting took place just before 2 a.m. on Sunday in the city of Greenville when Greenville County Sheriff's deputies noticed a disturbance at the club, Lavish Lounge, and called for backup due to active gunfire from inside the building, Xinhua news...

News

Three days after eight Uttar Pradesh police personnel lost their lives in an encounter with a criminal, Vikas Dubey, and his associated in Kanpur's Bikru village, a cop, who was a part of the team formed to nab the criminal has recalled the horror that unfolded that day. Kaushalendra Pratap, the Station House Officer of Kanpur's...

Home

India on Monday recorded over 24,248 new cases and 425 deaths in the last 24 hours, pushing the total tally to 6,97,413 with 19,693 deaths as it surpasses Russia to become the country with third-highest coronavirus cases.According to data from the Ministry of Health and Family Welfare, 4,24,432 people have recovered from the deadly disease and have been discharged from the...

Home

Agra: As was feared, the Agra district administration has decided not to reopen the Taj Mahal to visitors from Monday, as the dreaded coronavirus was still on the rampage. The Union Culture Minister Prahlad Singh had announced a couple of days ago that the Archaeological Survey of India (ASI) protected monuments would reopen from July 6. At a meeting of the district officials and the ASI conservationists late...

Home

Leh: Around 30,000 troops of Indian Army are in an eyeball-to-eyeball confrontation with Chinese troops along the Line of Actual Control (LoC) in Ladakh, following the additional deployment of three brigades since the violent face-off last month. Three additional brigades Highly placed sources told IANS that in normal times six brigades, that is two divisions are...
Loading...