News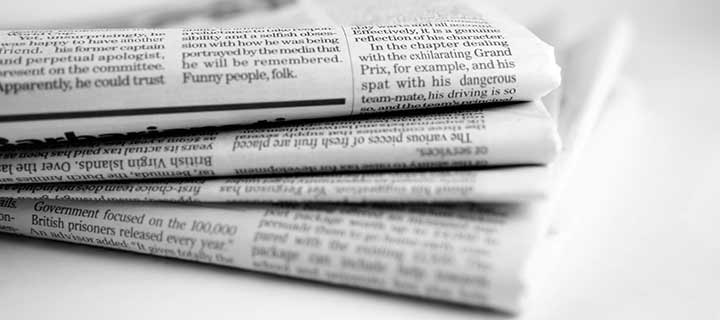 News
India

The Modi government's much-publicised 'Make in India' programme has failed to create enough jobs in the absence for any incentive or ready capital available to the local companies for manufacturing goods in the country, Larsen and Toubro Ltd chairman A.M. Naik has said."We have to find answers as to why most Indian companies are keen to import rather than manufacture here. We...

Home

A day after RSS chief Mohan Bhagwat called for a "conversation" between those who support reservation and those who oppose it, Bahujan Samaj Party (BSP) supremo Mayawati came down heavily on him suggesting, "RSS should renounce its anti-reservation mindset".Speaking at the concluding session of Gyanotsav - a programme on competitive exams...

Home

The Maharashtra Opposition on Monday slammed the Enforcement Directorate (ED)'s move summoning Maharashtra Navnirman Sena President Raj Thackeray and ex-Lok Sabha Speaker Manohar Joshi's son Unmesh in an IL&FS related case."This is nothing but bulldozing tactics by the Bharatiya Janata Party (BJP) government against the Opposition. Thackeray had raised several pertinent issues...

Home

The Bhim Army has launched its student wing, the Bhim Army Students Federation (BASF), aimed at creating awareness among the youth.Bhim Army chief Chandra Shekhar told reporters in Lucknow on Monday that the idea behind the student wing was to create awareness among youth belonging to the SC/ST, OBC and minorities about their rights and duties."The youth is the future of the country and we need to empower...

International

Pakistan's efforts to link Kashmir with the US-led peace process in Afghanistan was "reckless, unwarranted and irresponsible", Kabul has asserted as it also slammed Islamabad's "sinister intention" to prolong the violence in the country.Pakistan might redeploy troops from the Afghanistan border to the Kashmir frontier...

Home

Former prime minister Manmohan Singh was elected unopposed to the Rajya Sabha from Rajasthan on Monday.He was declared elected unopposed as the deadline for the withdrawal of nominations for the bypoll ended.Chief Minister Ashok Gehlot congratulated Singh on his election to the Upper House of Parliament.Singh was nominated by the Congress while the BJP did not field any candidate for the bypoll,...

India

Rajasthan Chief Minister Ashok Gehlot on Monday said it was wrong to say that development in the country took place only after Narendra Modi became prime minister in 2014.Saying that it did not take place in a day, the CM lauded the role of previous Congress governments in the development of the country and credited former prime minister Jawaharlal Nehru with...

Home

A majority of economists expect a US recession in the next two years, but have pushed back the onset amid Federal Reserve actions, according to a survey released on Monday.The survey came out after President Donald Trump pushed back against talk of a looming recession as a raft of US data reports last week showed a mixed picture on the economy."I'm prepared for everything. I don't think...

News

Union Home Minister Amit Shah held a meeting with National Security Advisor (NSA) Ajit Doval, Home Secretary Rajiv Gauba and the chief of the Intelligence Bureau on Monday afternoon to discuss the situation in Jammu and Kashmir, where restrictions are being eased in phases.Heavy security was deployed across the state two weeks ago, ahead of Modi government's...

Home

Controversial Bihar MLA Anant Singh, evading arrest in a case under Unlawful Activities (Prevention) Act, has said he will surrender in court in the next three-four days.In a video message, the independent MLA from Mokama, who has several serious cases pending against him, also said he will interact with journalists on his return from hiding."I am not afraid of getting arrested....
Loading...