News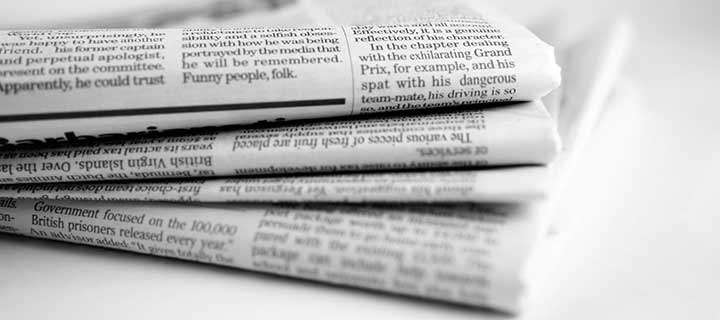 News
Home

"But, we have a question to discuss. Can it [Digital Renminbi] replace Alipay, WeChat Pay, and bank cards as the main electronic payment tool?" That was the question posed to Li Lihui, former President of the Bank of China, during the 2020 Caijing Annual Meeting about CBDCs. The exec responded that at least for the next ten years, Alipay, WeChat Pay, and...

News

Bengaluru, Nov 27 : With the Karnataka cabinet formalising the formation of the 31st district - Vijayanagara - carving it out from the existing Ballary district, the latter is set to lose several prestigious symbols associated with the district since 1953. Most importantly, the new Ballari district will no longer be on the world map of tourism as the Unesco World Heritage...

News

New Delhi, Nov 27 : Sunday's Airtel Delhi Half Marathon (ADHM) will bring people together in India, said Abhinav Bindra, event ambassador and India's only individual Olympic gold medallist, on Friday. At the event, the Elite runners will be at the starting line at Jawaharlal Nehru Stadium, amateurs from across the globe will join them via the exclusive Airtel Delhi Half Marathon Mobile...

News

Mumbai, Nov 27 : The National Stock Exchange has expelled Anugrah Stock & Broking Pvt Ltd from its membership and declared the firm as a defaulter. Referring to Anugrah Stock & Broking, an NSE circular said: 'All members are hereby informed that the following trading member has been expelled from the membership of the Exchange under Rules 1 and 2 of Chapter IV of the NSEIL Rules...

India

New Delhi, Nov 27 : FanCode, India's premier digital sports destination for fans, has collaborated with New Zealand Cricket (NZC) and Amazon Prime Video to exclusively live stream all NZC international matches in India for the current season, from November 2020 to March 2021. Starting with the West Indies' tour of New Zealand on November 27, all the NZC matches across both men's...

News

Bengaluru, Nov 27 : In a strong bid to cut delays in security checks, Kempe Gowda International Airport Limited - Bengaluru (KIAL-B) authorities on Friday appealed to passengers not to carry sharp weapon-like items in their baggage, a KIAL-B official said here. According to a statement released by the KIAL - B, the airport has witnessed an increase in the...

Home

Bitcoin, the world's largest cryptocurrency, is in the news again after American economist and popular crypto-critic Nouriel Roubini claimed that it had no intrinsic value, adding that BTC is heavily manipulated. Taking to Retail suckers with massive FOMO have been jumping again into BTC as they did in late 2017 when price went from 10K to 19K only to crash...

News

New Delhi, Nov 27 : Though Covid-19-induced lockdowns significantly affected retail and SME balance sheets, some factors such as aggressive discounting by developers, reduction in stamp duty and low interest rates resulted in a gradual surge in demand for mortgages, brokerages said on Friday. According to a report by Emkay Global Financial Services, though the growth trend for...

News

Mumbai, Nov 27 : Maharashtra Covid-19 deaths and 'active cases' remained high on Friday though new infections reported a slight drop, health authorities said here. The state reported 85 deaths - compared with the peak tally of 515 (Sep. 15) - and the state fatalities shot up from 46,813 to 46,898 now. The new infections continued above the 5K mark with 6,185 fresh...

India

New Delhi, Nov 27 : The India chapter of the Accelerator Labs, an initiative by the United Nations Development Programme (UNDP), on Friday launched a Grassroot Innovation Database (GRID) to foster inclusive development. It contains 1,500 solutions, ranging from simple to complex in design, which can be implemented at the community level. These innovative solutions have been...
Loading...