News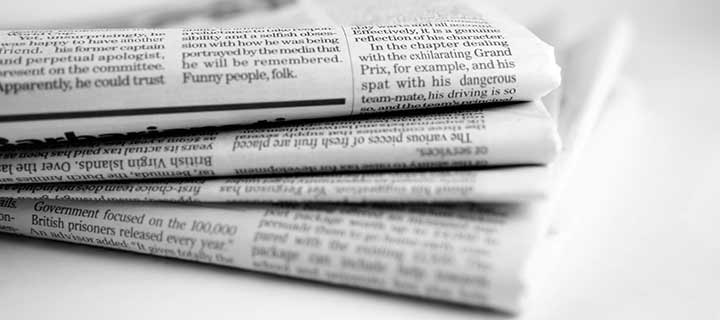 News
Home

EaseMyTrip, domestic online travel company on Wednesday announced its integration on WhatsApp messenger to book flight tickets.The integration will allow customers to book flight tickets at competitive rates for their desired destination through WhatsApp itself."As a part of our customer-centric approach, we have collaborated with Whatsapp-for-Business to come up with a technology...

Home

As many as 44 'Divyang' (differently abled) children from across Odisha experienced the joy of flying high aboard a special flight from Bhubaneswar on Wednesday.They enjoyed their first flight experience when they boarded an Alliance Air flight at Biju Patnaik International Airport here. The flight over Bhubaneswar air space lasted around 40 minutes.The dream of these kids was...

Home

In a bid to solve India's pressing climate challenges, the country's foremost philanthropists on Wednesday joined hands to form the India Climate Collaborative (ICC).To drive climate solutions that help people and nature thrive, the ICC marks the first-ever collective response by industry leaders such as Ratan N. Tata, Anand Mahindra, Rohini Nilekani, Nadir Godrej, Aditi and Rishad...

Home

The Centre on Wednesday moved the Supreme Court for fixing a seven-day deadline for executing death penalty of condemned prisoners.The plea of the Ministry of Home Affairs (MHA) assumes significance in view of the death row convicts in the sensational Nirbhaya gangrape and murder case of 2012 filing review, curative and mercy petitions, which...

Home

The man who tore the Citizenship Amendment Bill in Lok Sabha on Dec 9 is finding it difficult to piece together his future plan of action as his strategy has gone haywire.The on-going sit-ins, street protests and other way of registering opposition to the CAA, NPR and NRC have exposed the president of All India Majlis-e-Ittehad-ul-Muslimeen, Asaduddin Owaisi, a self-proclaimed leader of...

Home

The Maharashtra government on Wednesday approved the much-anticipated proposal to kickstart 'Mumbai 24x7' from the midnight of January 26-27, Cabinet ministers Anil Deshmukh and Aditya Thackeray announced.Addressing a joint press conference, the two ministers said that the programme to let establishments be always open will be implemented in designated malls, mills...

Home

A girl student of a Himachal Pradesh school did an act of bravery in 2018 when she was in Class IX by rescuing her family members, comprising his ex-serviceman grandfather, and the driver who met a road accident, her teacher said on Wednesday.Alaika Sharma, 15, of Anuradha Public Senior Secondary School in Maranda near Palampur town in Kangra district was travelling with her family in a...

Home

January 23, 2019 was a day of jubilation, realising a sense of pride and political appropriation. Subhas Chandra Bose's birth anniversary, whose mass acknowledgment was mostly restricted to the eastern belt of India, was made a national phenomenon last year when Prime Minister Narendra Modi inaugurated the Subhas Chandra Bose museum at the iconic Red Fort to mark his 122nd...

Home

Even as he questioned Shriomani Akali Dal (SAD) chief Sukhbir Badal's logic in interpreting his criticism of CAA as being "anti-Sikh", Punjab Chief Minister Amarinder Singh on Wednesday sent him a copy of 'Mein Kampf', advising him to read Adolf Hitler's autobiography to understand dangerous implications of the unconstitutional...

Home

A day after Union Home Minister Amit Shah challenged the opposition for a public discussion on the discriminatory Citizenship Amendment Act, BSP supremo Mayawati accepted Shah's challenge for a debate "at any forum and at any place.""The government, disturbed by protests against the controversial CAA/NRC/NPR, by the entire country,...
Loading...