News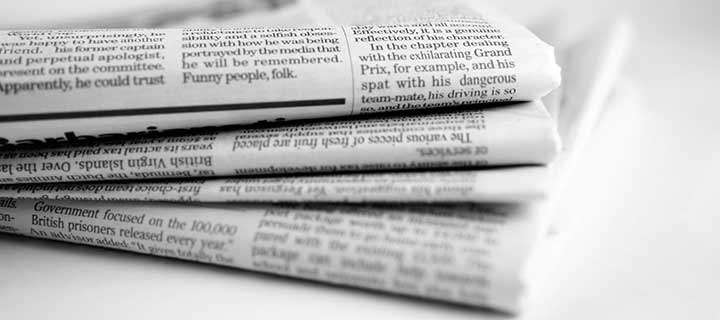 News
Headlines

Argentina-born forward Rogelio Funes Mori has been cleared to represent Mexico, FIFA said Wednesday, meaning he could one day play against his twin brother Ramiro. FIFA said it approved a request by the Mexico soccer federation for Rogelio to switch eligibility from Argentina. Rogelio can make the move because he played in only a friendly for Argentina's senior team in 2012 and has lived...

Headlines

Roger Federer's bid for an 11th title on the Halle grass was cut short by 20-year-old Canadian Felix Auger-Aliassime as he fell away after a fine start to 4-6 6-3 6-2 on Wednesday. The 39-year-old impressed on his return to competitive action on grass for the first time since 2019 on Monday when he beat qualifier Ilya Ivashka in straight sets. But Auger-Aliassime was a step up for the fifth-seeded...

Headlines

A Spanish court on Tuesday sentenced a man to 15 years and five months in prison after finding him guilty of strangling his mother and then eating her. The court ruled Albert S.G. -- dubbed the "cannibal of Ventas" after the district where the crime took place -- was sane at the time of the events and will therefore serve his sentence in prison. It jailed him...

Headlines

With automation taking place at a much faster pace across industries especially in the tech space, domestic software firms that employee over 16 million are set to slash headcounts by a massive 3 million by 2022, which will help them save a whopping USD 100 billion mostly in salaries annually, says a report. The domestic IT sector employs around 16 million, of them around 9...

Headlines

Russia have confirmed that Mario Fernandes did not suffer a spinal injury after his heavy fall in Wednesday's 1-0 win over Finland in their European Championship Group B match in St Petersburg. Full back Fernandes had a rough fall in the first half after an aerial duel which saw him fall on his back and neck. The 30-year-old was taken off the pitch on a...

Headlines

Actor Divya Dutta is happy with the recognition her film Sheer Qorma is getting not just in India but also, internationally. It won the Grand Jury award at Asparilla International Film Festival, Florida and it was director Faraz Ansari, who broke the news to her. 'The feeling is, of course, of elation. In the times we're living in, this...

Home

Follow us on Image Source : INSTAGRAM/VARUN DHAWAN/ CHRIS PRATT Varun Dhawan swoons over Chris Pratt's final trailer of 'The Tomorrow War' Yesterday, Amazon Prime Video dropped the final exhilarating trailer of Chris Pratt starrer 'The Tomorrow War'. All set to fight in a war that will decide the fate of humanity in this sci-fi drama, the lead actor has been receiving...

Home

Follow us on Image Source : INSTAGRAM/SWARA BHASKER Netizens hit out at Swara Bhasker after her comments on Ghaziabad's elderly man assault case Actress Swara Bhasker never shy away from putting forward her opinions. Recently, a video of a 72-year-old Muslim man named Abdul Samad Saifi being brutally thrashed and his beard cut off in Ghaziabad's Loni...

Home

Follow us on Image Source : AP People queue up to get inoculated against the coronavirus during a special vaccination drive held for those working in various markets in Hyderabad. Speed and scale of vaccination against COVID-19 will shape the path of economic recovery which has the resilience and the fundamentals to bounce back from the pandemic and unshackle...

Home

Follow us on Image Source : INSTAGRAM/MILIND SOMAN Milind Soman flaunts shirtless beef in new post, urges fans to workout Actor-model and fitness enthusiast Milind Soman never forgets to workout. At 55, Milind Soman continues to defy the laws of aging. On Wednesday evening, Milind posted a video and a picture on Instagram that would give serious complex to guys...
Loading...