News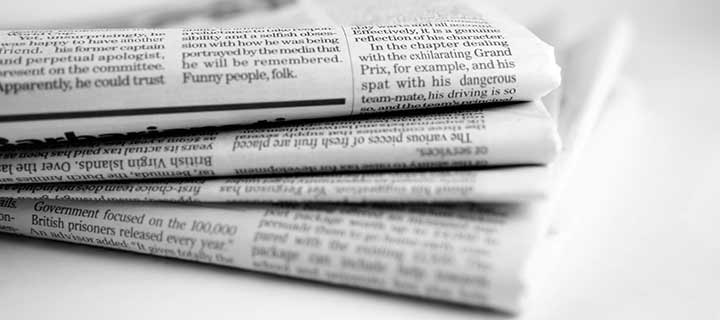 News
Home

Protests against the amended Citizenship Act continued on Saturday in Assam and other parts of North East and West Bengal which saw several incidents of arsoning and the killing of a person. The protests also spread to other parts of the country including the national capital and Mumbai.In Assam indefinite curfew was relaxed for several hours in Dibrugarh and...

Home

NCPCR asks DGPs to stop 'misuse of children' in protests against CAAThe National Commission for Protection of Child Rights (NCPCR) has asked the police chiefs of all states and union territories to curb the "misuse of children" in protest against Citizenship Amendment Act (CAA) in different parts of the country.The Commission said that children...

News

The detention of Farooq Abdullah, a three-term chief minister of erstwhile state of Jammu and Kashmir, was extended on Saturday by three months and he would continue to remain at his residence that has been declared a sub-jail, officials said here.The case of Abdullah, also a five-term parliamentarian, was reviewed by the advisory board of the Home Department of the Union Territory of Jammu and...

Home

Hundreds of people gathered at Jantar Mantar in New Delhi on Saturday to protest against the Citizenship (Amendment) Act.People from all walks of life came out in solidarity with those opposing the new law.The Delhi Metro Rail Corporation has closed entry and exit gates at Janpath metro station in view of the protest.Under the new law, members of Hindu, Sikh, Buddhist, Jain,...

Home

Prime Minister Narendra Modi stumbled on the steps of Ganga ghat on Saturday and was picked up by his security officials. Prime Minister Narendra Modi is in Kanpur to review Namami Gange ProjectPrime Minister Narendra Modi arrived in Kanpur on Saturday. He chaired the first meeting of National Rejuvenation, Protection and Management of River Ganga Council (National Ganga Council). He...

Home

One of the largest milk distributors, Mother Dairy on Saturday, December 14 increased milk prices by up to Rs 3 per litre effective from Saturday. Mother Dairy supplies around 30 lakh litre milk, of which 8 lakh litre constitutes cow milk, in the Delhi-NCR region.In September 2019, Mother Dairy had hiked price of milk by Rs 2 per litre. In case of cow milk, there was no...

Home

The BJP's attempt to divert public attention from the violent backlash in Assam to the Citizenship Amendment Bill and the Modi government's failure to revive the economy, by trying to distort Rahul Gandhi's remark that although the Prime Minister keeps talking about 'Make in India' newspapers are full of stories of rape in India, does not seem to be...

Home

Those who do not fight for justice will be remembered as cowards, said Congress general secretary Priyanka Gandhi said at a massive rally at Ramlila Maidan in New Delhi on Saturday.Addressing Bharat Bachao Rally - first mega rally organised by the grand old party after Lok Sabha polls debacle, Priyanka said, "If we remain silent today, our...

Home

Slamming the government over meagre maternity benefits for those working in the unorganised sector, several women's activists say that maternal and child health have been grossly neglected for far too long."Maternity benefits, irrespective of whether they are in the formal or informal sector, engaged in paid or unpaid work, must be given to all women. This would translate into...

Home

In a direct message to the rank and file of the Congress party as well as the ruling party, a combative Rahul Gandhi launched a sharp attack against the ideological parent of the BJP at historic Ramlila Maidan in Delhi on Saturday, 14 December 2019.Addressing a huge gathering, a day after winter session ended, Rahul - in a reference to the...
Loading...