News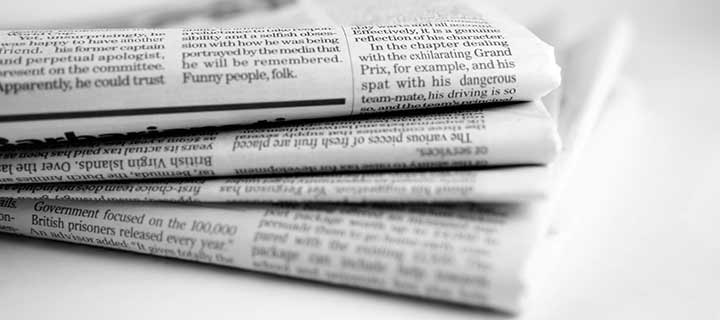 News
Home

Millions of people are using easy-to-guess passwords on sensitive accounts, with "123456" being the most widely-used on breached accounts, suggests a security study.The study by the UK's National Cyber Security Centre (NCSC) helped to uncover the gaps in cyber-knowledge that could leave people in danger of being exploited, the BBC reported on Sunday.For its first cyber-survey, the...

Home

An Indian American researcher-led team has found that giving human touch to chat bots like Apple Siri or Amazon Alexa may actually disappoint users.Just giving a chat bot human name or adding human-like features to its avatar might not be enough to win over a user if the device fails to maintain a conversational back-and-forth with that person, according to S. Shyam Sundar, Co-director of Media...

Home

Next time when Netflix or Amazon shows you what you should be watching or shopping next, do not just let that notification pass by.You personal life - be it shopping, movie streaming, in-app experiences, long drives or late-night dinners - everything is being tracked, analysed and packaged into data sets for "enhancing" consumer experiences...

Home

Congress on Sunday released its plan on national security which emphasises on five key issues - assuming India's rightful place in global affairs, securing the neighbourhood, internal security, protecting people and strengthening capabilities.The report, titled 'India's National Security Strategy', was drafted by Lt. Gen. (Retd.) D.S. Hooda, who was the Northern Army...

Home

Campaigning came to an end on Sunday in 117 constituencies spread over 15 States and Union Territories, which will go to the polls on Tuesday in the third phase of the mega seven-phase electoral exercise.Since poll timings vary in different seats, the campaigning period also ended at different times between 3 p.m and 6 p.m., 48 hours before the voting closure time at each constituency.The...

Home

This election, the only constituency which is concerned in real-time about the welfare of its polling officers is Kottayam district. An app 'Election Kottayam' has been developed with the aim of addressing the concerns of the polling officers at their booths on April 22, when the officers reach their booths and on polling day April 23. Polling booth...

News

Air India waives off all charges for rescheduling/cancellation of bookings on flights to/from Colombo till April 24"In view of the situation in Sri Lanka, Air India has waived off all charges for rescheduling/cancellation of bookings on its flights to/from Colombo for travel till April 24, 2019.Passengers are requested to report well in...

International

Sri Lanka declared a nationwide curfew after a string of eight explosions, mostly in Colombo, left at least 192 people dead and over 400 injured on Easter Sunday, authorities said. Sri Lanka also imposed 'temporary' social media ban after blasts.Xinhua news agency reported that the death toll in the multiple blasts had risen to 192 even as two fresh...

Home

Congress General Secretary Priyanka Gandhi on Sunday said she will contest the Lok Sabha elections from Varanasi if asked by her brother and party President Rahul GandhiShe said this just before departing from Wayanad on a helicopter after winding up her two-day trip to the Wayanad Lok Sabha constituency from where Rahul Gandhi is contesting, apart from his Amethi seat in Uttar...

Entertainment

Post the Gujarat riots and massacre of 2002, under the watch of then Gujarat Chief Minister Narendra Modi, I had met Saeed Akhtar Mirza, maker of such films as Arvind Desai Ki Ajeeb Daastan, Salim Lagde Par Mat Ro, Mohan Joshi Hazir Ho, and Naseem. His cult classic Albert Pinto Ko Gussa Kyun Aata hai has been remade and is releasing on April 12. The older film underlined the importance of...
Loading...