Life Style
Black elbows are very easy to refine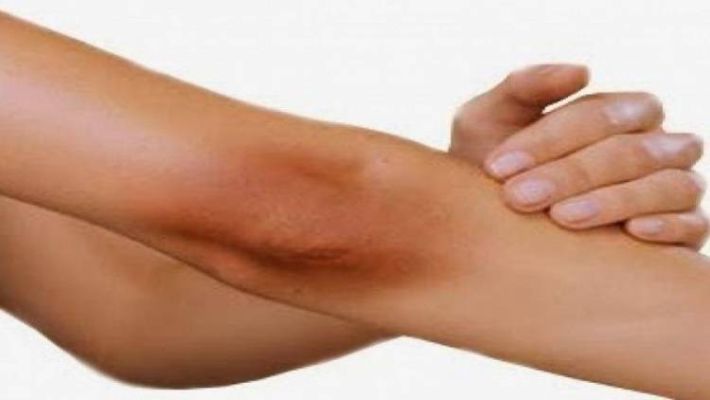 How to remove the blackness of the elbow: Girls do nothing to keep the face beautiful and clean. She does not focus as much attention on the elbow, knee, other parts of the body as she does in nurturing her face. Due to which they are embarrassed to wear shorts or sleeveless tshirts. The blackness of the knees and elbows spoil your personality, but it is not a difficult task to improve it. You do not even need to buy expensive products for this. Today we have brought home remedies to preserve your personality and remove these stains, using which you will be able to wear sleeveless and shorts dress without any hesitation.
1. Paste made from turmeric and milk
A pack made of turmeric, milk and honey is very beneficial for improving the color of the elbow and knee. To make it, put one spoon of honey and two spoons of milk in three teaspoons of turmeric and mix it well and make it like a paste. If the paste is too thick, you can add milk to it. Now leave this paste on your black skin for 20 minutes and then wash it clean with water.
2. Clean with aloe vera and baking soda
If your elbow is black and crusted due to not paying attention for a long time, then this is the best solution for this. To use it, first apply aloe vera gel on the elbow and let it dry. Then make a paste by mixing one teaspoon of milk in one teaspoon of baking soda. Now after the aloe vera gel dries, massage the elbow with this paste until it starts to dry and fall. After this wash the elbow with cold water.
You can apply this recipe three times a week. This will clear the color of your elbows very quickly.
3. Massage with lemon or onion juice
Lemon cleanser works to clean elbows . You can rub lemon pieces on the elbow before sleeping at night. Apart from this, you can also massage it with onion juice.
4. Clean with curd
Curd can also be used to refine black elbows . To make this scrub, mix a teaspoon of vinegar with a small amount of curd and then add 2 teaspoons of sugar to it. Massage your elbow with this scrub for 15 minutes and then wash it off with cold water. Black elbows will start to be cleaned with its use three times.
5. Make paste of curry leaves and gram flour
Besan is considered very beneficial for keeping the skin clean. To improve the color of the elbow, grind 8-10 curry leaves and then mix one spoon gram flour, one teaspoon turmeric, a little milk and make a thick paste.
Now massage the elbow well with this paste. Black paste will be cleared only by using this paste twice.
Dailyhunt
Disclaimer: This story is auto-aggregated by a computer program and has not been created or edited by Dailyhunt. Publisher: The Indian Print