Health
careful! The sound of gurgle coming from the stomach indicates a serious illness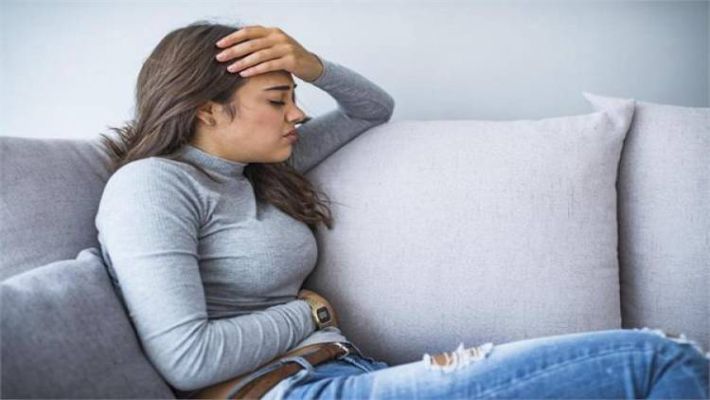 In today's time every third person is upset with problems like stomach upset, gas, constipation. In such a situation, it is also common to have stomach upset or needless jaggery sound, which is due to not eating at the right time. Due to this, there is a feeling of heaviness in the empty stomach. But, if this problem has been there for a long time, then do not ignore it because it can also be a sign of some major disease.
Gives indication of bowel cancer
Ignoring this problem can also lead to serious problems. After taking the medicine very often, the sounds of gurgudi keep coming in the stomach. In such a situation, the doctors are asked to do ultrasound and x-ray, because the reason behind it can also be bowel cancer. In this way, instead of ignoring it, contact the doctor immediately. So that the disease can be detected and treated in time.
Other reasons behind this
1. Especially people do not chew food quickly and eat well. Due to this, the problem of gas filling in the stomach is faced. For this reason, when food comes down from the food pipe, then air also enters inside. Due to this, noises start coming from the stomach.
2. During the process of digesting food, when food breaks down from the enzymes, gas starts to form in the stomach, which causes the stomach to emit noises.
3. There is a complaint of gas in the stomach even after being hungry for several hours without eating anything. Due to this the digestive system is weak and gastric also starts shrinking. Due to this, gurgling sounds start coming from the stomach.
This is how rescue
According to this, according to the exertions, there should not be a long delay between the two meals. Apart from this, food should be consumed immediately after the sound of jaggery comes from the stomach. By not eating for long, the digestive system becomes weak. In such a situation, it is difficult to digest food. When gas troubles, it collides with the walls of the stomach. Due to this, noises start coming from the stomach. At the same time, the digestive system starts to become weak.
Keep these things in mind
- Eat foods rich in fiber and carbohydrates. Along with this, include ginger in your daily routine.
- Avoid starving for too long.
- If you feel hungry, chew it immediately and chew it.
- Tea, coffee, etc. should be consumed only.
- Gas problems are more due to consumption of cabbage, broccoli, beans etc. Avoid consuming them in such a situation.
- Drink 8-10 glasses of water daily.
- Get proper and adequate amount of sleep.
- Walk and yoga in the morning and evening.
- Avoid eating over-fried and spicy foods.
Dailyhunt
Disclaimer: This story is auto-aggregated by a computer program and has not been created or edited by Dailyhunt. Publisher: The Indian Print