Home
Eat roasted chana with jaggery, lose weight and health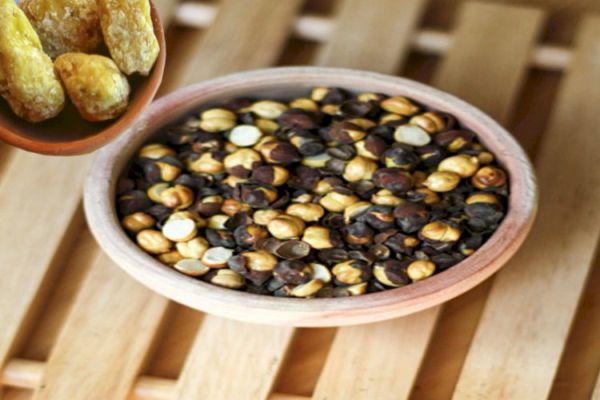 Most people will be aware of the benefits of gram and jaggery, but very few people know that eating jaggery and gram together is beneficial in many ways. It is a good source of carbohydrates, protein, fiber, calcium, iron and vitamins. Eating roasted gram daily reduces weight. Being a good source of protein, hunger does not occur quickly. Know about the benefits of these…
- If you do not want to eat jaggery and gram, you can make and drink sattu solution. It is beneficial for diabetics.
- Combination of jaggery and gram is very beneficial for the stomach. It prevents diseases like constipation. Jaggery and gram are rich in iron. Apart from this, it also fulfills the deficiency of hemoglobin in the blood. For people who are suffering from anemia, it is very beneficial. Apart from this, the quantity of protein is found in roasted gram, eating it also reduces appetite.
- Combination of jaggery and gram is highly beneficial in anemia. Also it contains calcium which strengthens bones. Gout patients benefit greatly from its daily intake. It is also beneficial in heart disease. Potassium prevents the risk of heart attack. It contains phosphorus which is quite beneficial for teeth.
Dailyhunt
Disclaimer: This story is auto-aggregated by a computer program and has not been created or edited by Dailyhunt. Publisher: The Indian Print