Home
Vitamins and minerals make health health jackfruit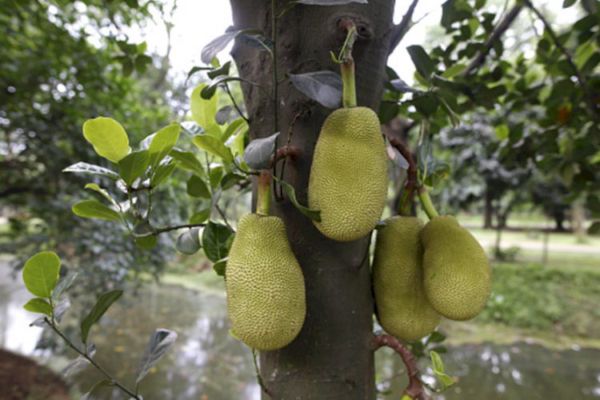 Jackfruit is rich in vitamins, minerals, magnesium, carbohydrates and calories. It strengthens bones and protects against bacterial and viral infections by increasing immunity. Shock is a source of simple sugars such as fructose and sucrose that give the body instant energy. Cholesterol is not found in jackfruit, due to which it is considered very beneficial for health. Let us know about the benefits of eating jackfruit: -
- Jackfruit contains high amount of dietary fiber which reduces the risk of colon cancer by reducing harmful substances from the colon. Jackfruit contains antioxidants that predict cancer, signs of aging.
Jackfruit contains vitamins A, C, E, K, niacin and vitamin B6, folate, pantothenic acid, copper, manganese and manganese, which are very important for blood formation. It enhances the body's ability to absorb iron, which causes no lack of blood in the body.
- Vitamin C supplements help protect against cold and infection. A cup of jackfruit provides sufficient amount of antioxidants to the body and improves the immune system which protects the body from cold and infection.
- Vitamin A is found in plenty in jackfruit compared to other fruits, which removes the problem of not appearing at night and improves eyesight.
Jackfruit contains vitamin B6, which reduces the level of homocysteine ​​from the blood in the body and keeps the heart away from diseases and makes it strong. Therefore, it is considered beneficial for people suffering from heart diseases to eat jackfruit.
Jackfruit has anti-ulcer properties which protect the body from the problem of ulcers. Apart from this, it also helps in curing diseases related to digestion.
Dailyhunt
Disclaimer: This story is auto-aggregated by a computer program and has not been created or edited by Dailyhunt. Publisher: The Indian Print