Health
Zinc deficiency in the body is the cause of death of corona patients, know what the research says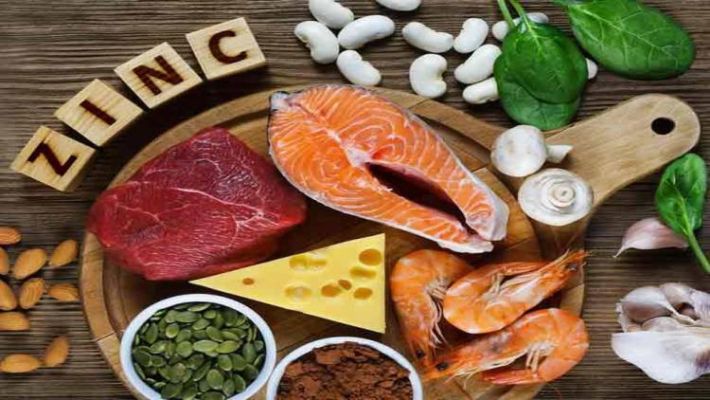 The corona virus has spread throughout the world. But due to the lack of recognition of any vaccine yet, everyone is being advised for social distancing, cleanliness and proper catering. Also, it is being said by experts that being immune strong can prevent the spread of this virus. For this, it is very important to take all the necessary vitamins and minerals in the food. Also, consuming plenty of zinc helps in increasing the immunity level. Research conducted in the last few days has found zinc deficiency in patients suffering from corona. Even many people died due to its lack. In such a situation, Zinc is playing an important role to avoid Corona. So let's know about it in detail ...
What does this research say?
According to research on this, there is an increased risk of death if it is deficient. Actually, due to lack of zinc, the body starts complaining of inflammation. In such a situation, this problem will prove even more dangerous for corona patients. According to a research, researchers retrospectively analyzed patients suffering from corona at a university hospital in Spain from 15 March 2020 to 30 April 2020. This research was done on a total of 249 patients. This study found that people who lacked zinc in their body quickly succumbed to corona. Also, about 8 percent of these patients died. 4
Zinc deficiency and Coronavirus relationship
It is very important to have the right amount of zinc along with other essential elements in the body. This gives the power to fight diseases by increasing immunity. According to researchers, the risk of getting diseases increases when it is deficient. If we talk about corona virus, zinc deficiency has been found in its patients. Even lack of it can lead to death of a person. Its deficiency reduces the immunity of the body and increases problems related to skin and mental health. In such a situation, there is a high risk of coronation death in corona patients.
According to a research, lack of zinc in the body weakens immunity. In this case, there is an increased risk of being coronated. In this case, you need to take special care of your diet. Therefore, doctors are advised to consume more and more zinc in food.
These things will reduce zinc deficiency
- Rajma, Chana, Masoor Dal
- Green and Leafy Vegetables
- Mushrooms, Beans
- Sunflower and Pumpkin Seeds
- Dry Fruits and Whole Grains
- Eggs and Diary Products
- Red Meat
Dailyhunt
Disclaimer: This story is auto-aggregated by a computer program and has not been created or edited by Dailyhunt. Publisher: The Indian Print