Sushant Singh Death Probe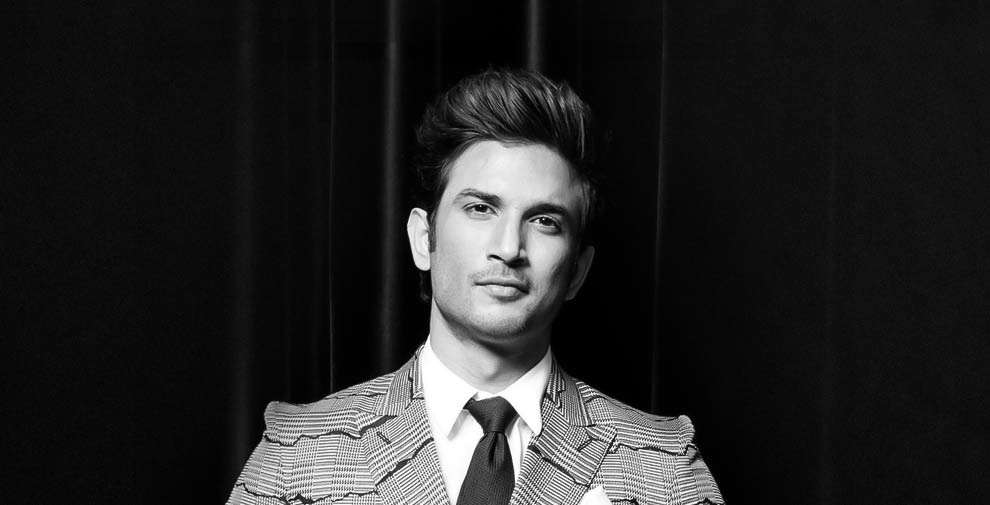 Sushant Singh Death Probe
Entertainment

Filmmaker Karan Johar on Friday issued a statement debunking the media reports alleging that narcotics were consumed at one of his house parties, calling the claims baseless and false . In a lengthy statement shared on Instagram, the filmmaker said neither he consumes narcotics nor does he promote usage of any such substance. Johar's response came...

Home

Mumbai: 'Chhichhore' actress Shraddha Kapoor, during the NCB interrogation on Saturday, revealed that she had seen actor Sushant Singh Rajput consuming drugs in his vanity van and also on the sets of the film. According to an India TV report, Shraddha confessed that she attended a party hosted at Sushant's Pawna guesthouse in 2019, where weed and...

Home

Mumbai: After being grilled for nearly 5 hours by Narcotics Control Bureau on Saturday, Bollywood A-lister Deepika Padukone admitted to the 2017 "drug chats" with her manager. Karishma Prakash. According to a Times Now report, there has been no confirmation on whether Deepika, the admin of the drug chat group on WhatsApp, consumed drugs or not....

News

Satish Maneshinde said the agencies that are currently probing his death were being pressurised to reach "pre-determined results" in view of the upcoming Bihar Assembly polls. Photo: Twitter Actor Rhea Chakraborty's lawyer Satish Maneshinde on Saturday (September 26) sought a new medical board to be set up by the Central Bureau of Investigation (CBI) to ensure that...

Home

Earlier this week, the Narcotics Control Bureau (NCB) had issued summons to Bollywood actresses Deepika Padukone, Sara Ali Khan, Shraddha Kapoor and Rakul Preet Singh for questioning in the ongoing drug probe. Deepika Padukone who arrived at around 10 am today for interrogation was spotted leaving the office at around 4 pm. Deepika Padukone and her manager Karishma Prakash were seen...

Home

After the A-list Bollywood celebs were exposed in the drug case. Actress Raveena Tandon Calling them 'soft targets' said 'No Drug Supplying Can Happen Without Local Authorities' Since the day after Rhea was arrested, the name of other Bollywood female actresses has also come up. So far the names of the actresses that have been surfaced are of Rakul Preet Singh, Deepika Padukone,...

India

Mumbai: Actor Rhea Chakraborty's lawyer Satish Maneshinde on Saturday dismissed Sushant Singh Rajput's family lawyer Vikas Singh's claim that the 34-year-old actor was strangled to death. Singh, the lawyer of Rajput's father KK Singh, had recently claimed that a doctor, who was a part of the AIIMS team that conducted forensic tests in the...

Home

Sonu Nigam has lambasted the Ministry of Labour for retweeting a tweet from a fake account made in the name of the singer. On Instagram, where he has a verified account, Sonu shared a video grousing about the ministry's twitter handle. View this post on Instagram A post shared by Sonu Nigam (@sonunigamofficial) on Sep 24, 2020 at 3:55am PDT ...

Home

The three actors have been asked to join the probe after several alleged chats came to light where drugs were being discussed. Mumbai: Three Bollywood divas — Deepika Padukone, Sara Ali Khan and Shraddha Kapoor — are being questioned by the Narcotics Control Bureau (NCB) in a drugs-related case linked to the death of actor Sushant Singh Rajput. The agency after questioning several...

Home

Deepika Padukone Leaves Anti-Drug Agency Office After Being Questioned For 6 Hours New Delhi: Actor Deepika Padukone left the Narcotics Control Bureau's office this evening, six hours after she arrived for questioning in a drug probe linked ti the Sushant Singh Rajput death investigation. The actor arrived at the Evelyn Guest House in Mumbai's...
Loading...