Ahmedabad - Others
Eateries welcome AMC decision, but have issues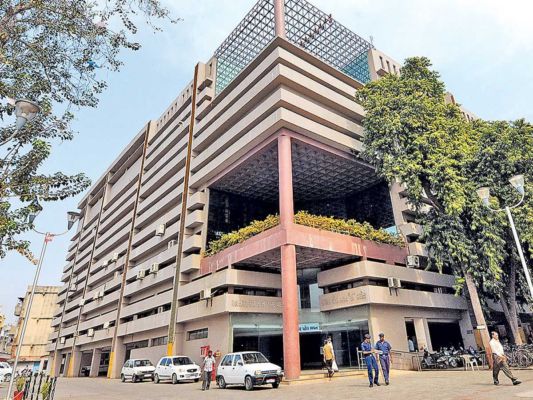 Though most restaurant owners happy with civic body's decision to only allow those vaxed to dine, some concerned about its implementation
The notification from Hotels and Restaurants Association Gujarat's (HRAG) asking its members to check the Covid vaccination certificate of those who come in to dine has evoked a mixed response from the industry. While some hotels and restaurants are happy with the decision of HRAG supporting them, there is a section which is upset as they are in a dilemma about the implementation part.
As per HRAG's letter to its members, referring to AMC 's notification, it has appealed to its members to check the visitors/customers' vaccination certification.
It further states that the hotel, restaurant or café needs to check if the person or group of persons (above 18 years of age) has taken the first dose of vaccination. If they have taken the second dose, then the person must show the certification. They also need to intimate the visitors about their second dose if it's due.
HRAG president Narendra Somani said, "Big festivals like Navratri and Diwali are coming up. So, HRAG feels that we can help AMC achieve its target of vaccinating everyone in time to safeguard people from the deadly virus."
Sanjay Shah, owner of Project Café said, "We are happy that AMC and HRAG are starting this drive. There is a possibility of business loss as people might feel offended, but for us the safety of our visitors is very important."
Founder of Urban Chowk Kartikey Rajput is happy to be part of HRAG's initiative, however, he has concerns about its implementation.
"We will be putting two staffers specially to check the vaccination certificate, but how can we compile the date and give it to AMC, if we are supposed to do it. Likewise, there are few more issues we would like clarity about from AMC," said Rajput.
Dilip Thakkar, Cofounder, Food Entrepreneurs Alliance, said, "We welcome AMC and HRAG's decision to test the vaccination certificate of visitors but implementation can be a challenge as most restaurants are having staff shortage. Better if AMC does it randomly and fines visitors."
Big festivals like Navratri and Diwali are coming up. So, HRAG feels that we can help AMC achieve its target of vaccinating everyone in time to safeguard people from the deadly virus
-Narendra Somani,
HRAG president
We welcome AMC and HRAG's decision to test the vaccination certificate of visitors but implementation can be a challenge as most restaurants are having staff shortage. Better if AMC does it randomly and fines visitors
-Dilip Thakkar, Cofounder,
Food Entrepreneurs Alliance
Dailyhunt
Disclaimer: This story is auto-aggregated by a computer program and has not been created or edited by Dailyhunt. Publisher: Ahmedabad Mirror