Home
With just 3 full-time chief commissioners, I-T work gets taxing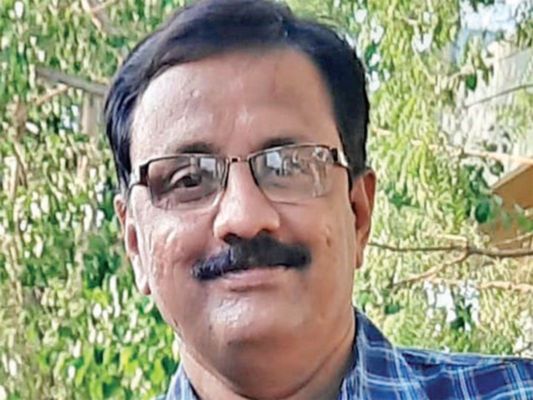 By Sep 1, two more CCITs to retire; posts of PCCIT and DGIT still being run as additional charges from Mumbai and Delhi respectively
The Income Tax Department in Gujarat, which is one of the top six states in India in terms of direct tax collection in the country, currently has only three full-time chief commissioners out of eight posts in the state.
The positions of the top boss of Aaykar Bhavan, the Principal Chief Commissioner (PCCIT) as well as the head of the Investigation Wing, the Director General of Income Tax (DGIT), have been vacant for more than two months now since Amit Jain, who held both the portfolios, retired on March 31, 2021.
PCCIT Guj, CCIT-1 A'bad and DGIT Gujarat
The additional charge of PCCIT Gujarat is currently held by IRS officer Patanjali, the PCCIT of Mumbai. He also holds another vital additional charge, that of Chief Commissioner Ahmedabad (CCIT-1). The additional charge of DGIT Gujarat is held by H B S Gill, who is currently the DGIT of Delhi.
One officer handles two ReACs & TDS
Dr Rananjay Singh, who among his current peers, is the longest serving chief commissioner in Gujarat, is currently posted as the CCIT of ReAC Vadodara. But he also holds two other important portfolios.
Dr Singh was given additional charge of CCIT ReAC Ahmedabad as well as CCIT TDS, the latter coming after the incumbent Debashish Roy Choudhary lost his life to Covid-19 on October 20, 2020.
Dr Singh is essentially doing the work usually allocated to three different officers.
Surat, Rajkot have full-time CCITs
Rajkot and Surat have a chief commissioner each. While Shyam Kumar is currently CCIT-Surat, Ravindra Kumar I Patel is CCIT-Rajkot.
Two more officers to retire soon
Officials and personnel in the Aaykar Bhavan headquarters at Ahmedabad are worried that if some arrangements are not made soon, Gujarat will be left with just one chief commissioner by September 1, 2021.
This is because Ravindra Kumar I Patel as well as Dr Singh are set to attain superannuation this year.
This will leave Shyam Kumar as the single full-time CCIT in the state. Notably, Shyam Kumar has already been promoted to Principal Chief Commissioner of Income Tax (PCCIT) Grade but is yet to receive an order of posting. K Madhusudan, General Secretary of the Income Tax Employees Federation (ITEF), said, "The morale in our offices is low. Along with the lack of permanent senior officers, there is a problem where more than 120 posts of Income Tax Officers (ITOs) are vacant. So, while most cadres have been coming to office on rotation due to the pandemic, there is no rest for the working ITOs, who often have to sit till late to complete additional work."
He further added, "The situation is so bad that some ITOs with one or two years left in service and no pending promotion, are considering taking VRS."
K Sudhakaran, General Secretary of the Income Tax Gazetted Officers Association (ITGOA), said, "While most department offices have been working with less staff,100% of the workforce will return from Monday. We hope senior officers are given permanent postings in Gujarat as soon as possible."
Gujarat's Direct Tax collection has gone down to Rs 45,976 crore in 2020-21 from Rs 50,342.8 crore in 2019-20. One reason was that the I-T dept in Gujarat issued refunds of Rs 14,782 crore by March 31, 2021, almost double than the Rs 7,776 crore given back to taxpayers in 2019-20.

Dailyhunt
Disclaimer: This story is auto-aggregated by a computer program and has not been created or edited by Dailyhunt. Publisher: Ahmedabad Mirror