Home
Maharashtra: Anil Deshmukh did not get relief from the Supreme Court, the petition will be heard on August 3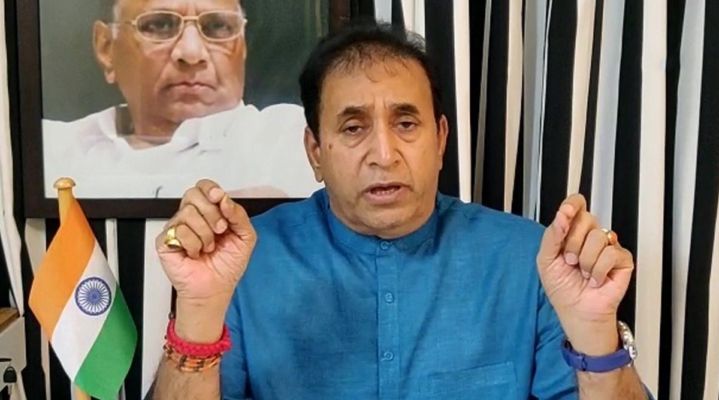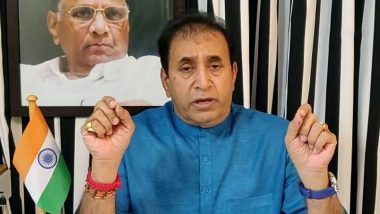 Anil Deshmukh (Photo Credits-ANI Twitter)
New Delhi: The Supreme Court on Friday granted no protection from arrest to former Maharashtra Home Minister Anil Deshmukh on a plea seeking protection against him from any alleged coercive action in the money laundering case registered against him by the Enforcement Directorate (ED). had demanded. Justice A. M. Khanwilkar has fixed the matter for hearing on August 3. The bench said, list this petition along with the related matters on August 3, so that the same order can be passed in all the cases.
The ED had issued summons to Nationalist Congress Party (NCP) leader Deshmukh and his son Hrishikesh Deshmukh to appear before it. Deshmukh, who had bypassed the previous summons given by the agency, in his petition in the apex court, challenged and sought protection for both himself and his son. Also read: Maharashtra: Former Maharashtra minister Anil Deshmukh did not respond to ED's third summons
Former Maharashtra Home Minister Deshmukh and his son Rishikesh had moved the Supreme Court seeking relief after the Enforcement Directorate's third summons in the money laundering case. The petition demanded from the court that any coercive action against him should be stayed. However, the court has refused to grant him any relief for the time being.
Deshmukh has been charged with extortion and money laundering from a group of Mumbai orchestra bars, and the matter is being probed by the ED.
It is alleged that Rs 4.7 crore was collected as extortion from the orchestra bar by sacked Mumbai Police officer Sachin Waje, allegedly on the instructions of Deshmukh. Later, the amount was transferred to Deshmukh's Nagpur-based educational trust by his son, Rishikesh. As per the allegation, the transaction was done through two hawala operators and was shown as donation. The 71-year-old NCP leader is the chairman of the trust and has two sons Salil and Rishikesh as trustees.
On May 11, a case was registered against the former minister and on June 25, the ED raided Deshmukh's residences in Nagpur, Mumbai and three other places. In this case, in April, the CBI had raided four premises of Deshmukh by registering an FIR against him.
Former Mumbai Police Commissioner Param Bir Singh, in his letter to Maharashtra Chief Minister Uddhav Thackeray, alleged that Deshmukh asked Waje to collect Rs 100 crore every month from various bars and restaurants in Mumbai.
Earlier this week, the apex court adjourned the matter till Friday and asked Deshmukh's legal counsel to provide a copy of the petition to the ED and the Maharashtra government.
Related Topics:
Up Next
Delhi: Fake international call center duping US citizens busted, 65 people arrested, 58 computers, 2 laptops, 11 mobile phones seized
Don't Miss

Judge Uttam Anand, posted in Jharkhand, was deliberately hit by an auto, administration swung into action after the order of the Supreme Court, SIT formed for investigation, ADG reached Dhanbad

Continue Reading
You may like
Click to comment
Anil Deshmukh (Photo Credits-ANI Twitter)
Dailyhunt
Disclaimer: This story is auto-aggregated by a computer program and has not been created or edited by Dailyhunt. Publisher: Ampinity News