Home
Schools Reopen in These States from Today: Schools open in these states for students of classes 9 to 12, know what is the condition of your state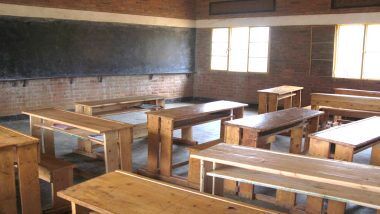 Photo Credits: Wikimedia
new Delhi: After a gap of about six months between the Coronavirus Pandemic, schools in many parts of the country are set to partially reopen from today. Due to increasing cases of corona virus, many states have refused to open schools. At the same time, schools from class 9 to 12 are opening in some states from 21 September. Initially, schools will open with only 50 percent teachers and staff. Explain that in Unlock 4, the Center had allowed the schools to be partially reopened and said that students of classes 9 and 12 have been allowed to go to school for guidance.
The government also clarified that it is not mandatory to resume schools from Monday. The government had asked the states to take the final decision. Online classes and reading activities will continue. The Center has issued Standard Operating Procedure (SOP) for partial reopening of schools for students of classes 9 to 12.
Delhi, Uttar Pradesh, Gujarat, Kerala, Uttarakhand and West Bengal have announced that they are not opening schools from Monday. On the other hand, the education department of Bihar will hold a meeting on Tuesday to take a decision on reopening the state school. A senior official said that to ensure the safety of children in schools, a suitable guideline will be issued after consulting the stakeholders.
Here's what the states decided to open schools:
Andra Pradesh
The Andhra Pradesh government has given permission for partial opening of schools from 21 September. However, students will have their own choice whether they want to attend the class physically or virtually. That is, students can go to school from 9th to 12th and can also do online classes. The official notice issued by the government said that the schools would be reopened from Monday. Students of class 9th to 12th can take regular classes as per their wish or can also go to school physically.
Assam
Permission has been given to open schools in Assam as well. However, to maintain social distancing and other precautionary measures, the SOP issued by the Department of Secondary Education has to be followed. Classes will be run in Alternate Days under SOP. From Monday, classes will resume for students between classes 9 to 12, after which the situation will be reviewed. For physical classes, parents are required to give their consent in writing, after which students will be allowed to attend classes.
Delhi
Schools will be closed in the capital Delhi till 5 October. The Delhi government has said that in view of the increasing number of schools in the capital, all schools will be closed till October 5. The government has made it clear that there will be no partial reinstatement of schools for any class student. However, online learning and learning activities will continue as usual. At the same time, the school principal will be authorized to call the teachers as per the requirement for the smooth running of online classes.
Punjab
The Punjab government on Saturday approved opening of higher educational institutions for students pursuing PhD and postgraduate courses in technical and professional courses. However, schools, colleges and coaching centers will remain closed in the state.
Haryana
The Haryana government has given permission to open schools from 21 September. The education department has also issued a letter in this regard to all district education officers. Students from 9th to 12th will be able to go to schools and get guidance. Students can go to school on a voluntary basis to remove any doubt related to their syllabus, attendance is not mandatory.
Uttarakhand
In view of the Koreana transition, the Uttarakhand government has decided not to open schools from September 21. Schools will remain completely closed in the state till September 30. State Education Minister Arvind Pandey directed the Chief Secretary, Education Secretary and Director of Education to take action in this regard. He said that as the corona infection is increasing, it will not be appropriate to open schools in that situation.
Uttar Pradesh
The UP government has decided not to open schools till September 30. Deputy Chief Minister Dr. Dinesh Sharma gave this information on Sunday. He also said that 50 percent of teachers will be able to call schools, but due to the corona virus epidemic in the state, the situation is not such that schools will be opened, so schools will be kept closed at present.
Jammu Kashmir
Schools will also be opened in Jammu and Kashmir with 50% staff. Officials say that all safety standards in schools will be followed. The students' attendance will be as per the written consent of the parents. Students of classes 9, 10, 11 and 12 can come to school on a voluntary basis with 50 percent attendance.
Karnataka
The state government has banned students of classes 9 to 12 from going to schools and pre-university colleges to meet teachers amid the corono virus epidemic. This decision has been taken due to the increasing corona infection in the state.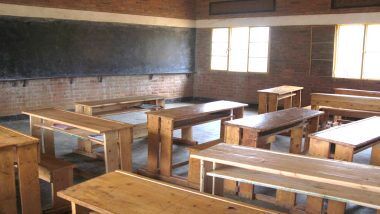 Photo Credits: Wikimedia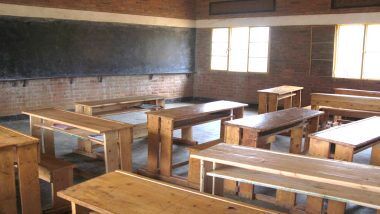 Photo Credits: Wikimedia
Ampinity News https://ampinitynews.com
Please enter your comment! Please enter your name here You have entered an incorrect email address! Please enter your email address here Ampinity News
Dailyhunt
Disclaimer: This story is auto-aggregated by a computer program and has not been created or edited by Dailyhunt. Publisher: Ampinity News