Health
Did Sushant suffer from a serious Mental Disorder?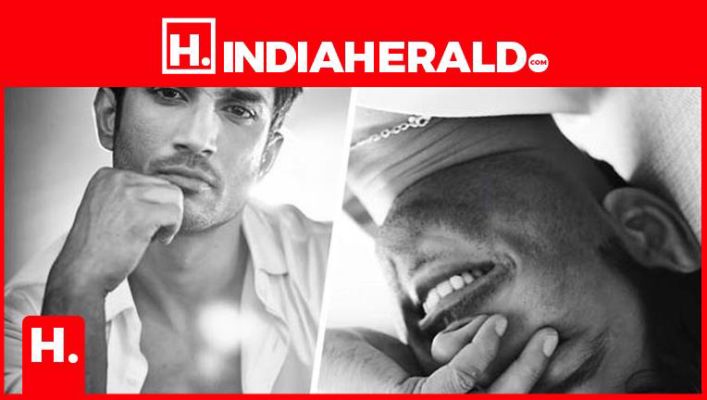 Sushant's family now even questions the mumbai police's initial conclusion that the actor had a serious mental illness that could have led to him taking his life. That Sushant's interests extended beyond cinema is well-established. Rhea Chakraborty, who describes herself as his "live-in partner", believes Sushant had been suffering from a serious mental disorder for the past eight months. She recalls that she first noticed it when she, Sushant and her brother Showik had taken a trip to europe in october 2019.
Perhaps Rhea told officials investigating the case that the first episode occurred in a hotel room in Florence after they had seen the Goya painting, 'Saturn Devouring His Son'. Sushant, she said, was shaken and had hallucinated over the next few days. His condition got serious enough for them to cut short their trip. Between november and december 2019, Sushant and Rhea consulted Mumbai-based clinical psychologist and psychotherapist Dr Susan Walker Moffat, who diagnosed the actor as having a bipolar disorder.
In an august 1 interview to Aaj Tak television channel, Sushant's help Neeraj said the actor appeared to be 'down' ever since returning from his europe trip. He also said that no party took place on the night before the suicide, as was alleged in some circles; Sushant barely stepped out during the lockdown. In a june 18 post on facebook that she later deleted, Sushant's sister Shweta Singh kirti wrote, "I know you were in a lot of pain and I know you were a fighter and you were bravely fighting it." On august 3, mumbai police commissioner Param Bir Singh told the media that their inquiries had established Sushant as suffering from 'depression'. Pithani was witness to more telltale signs of Sushant's fragile mental state. The actor had asked him in january to urgently come to mumbai (from Ahmedabad) and work with him. He told Pithani that he wanted to quit acting. "He said I don't have anyone right now," Pithani recalls. In a video interview to Zoom, he said the news of Disha Salian's death on june 9 affected Sushant so much that he cried and even fainted. "He was upset about his name being used again and again," Pithani said
Ram Charan and Yash Together in Shankar Direction?
Allari Naresh Chooses A Real-Life Incident
Promising Young Director Unnecessarily Risking Career?
Mahesh Babu Finally To Finish The Exile
Source: India Herald - SIBY JEYYA
Dailyhunt
Disclaimer: This story is auto-aggregated by a computer program and has not been created or edited by Dailyhunt. Publisher: ApHerald