Ap Politics
No single BJP leader with name recognition in AP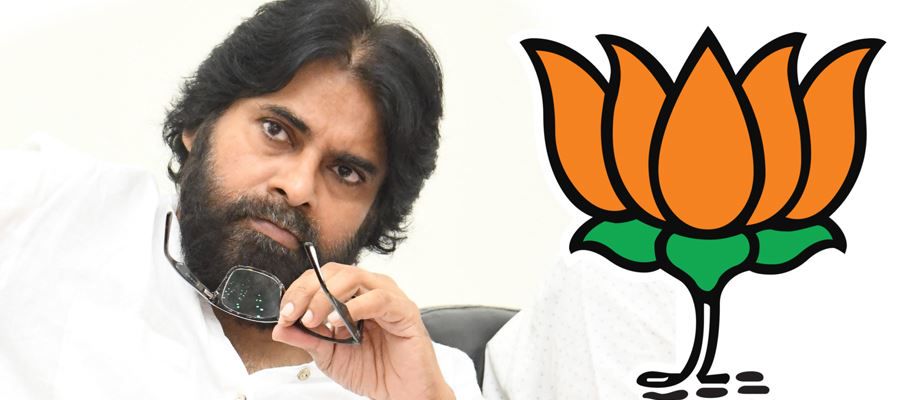 Reportedly the never ending drama of andhra pradesh politics just witnessed a classic déjà vu. Meanwhile like his big brother 'Mega Star' chiranjeevi who jumped ship to the congress, after one election, in exchange for ministership, the younger brother and self-declared Che Guevara bhakt, 'Power Star' who vowed to 'transform' politics just changed the colour of his bhakti, after one election.
Furthermore in the process, he crushed the dreams and aspirations of lakhs of young people who spent their precious time, energy, money in the last couple of years to build a party with passion and commitment, to change the dirty, rotten, caste-ridden politics of AP. Apparently pawan kalyan could not handle loss in just one election and the first election that he actually fought and received 6% vote share should have told him and his colleagues that it is indeed a decent start, that 6% is a significant vote share, considering how tdp and congress PARTY' target='_blank' title='ysrcp-Latest Updates, Photos, Videos are a click away, CLICK NOW'>ysrcp poured thousands of crores into the election , not to mention their organisational strength in every booth and captive media.
Moreover this decision to join hands with the bjp baffled political observers and ordinary voters alike. pawan kalyan did not seem to pay attention to the NOTA vote in the last assembly election before deciding to hitch his wagon to a party of much lesser stature than his own. NOTA got more votes than the bjp in 2019; things are so bad for the bjp that they performed better in tamilnadu and perhaps it is clear that pawan kalyan does not have the courage of conviction in his own brand of politics and there is not a single bjp leader with name recognition in AP. The bjp has not taken a single issue to fruition. Moreover the bjp has all the money and resources but zero public support in the state at this point.
Dailyhunt
Disclaimer: This story is auto-aggregated by a computer program and has not been created or edited by Dailyhunt. Publisher: ApHerald