Just in
Inspirational story of of techie girl Jaypanee Singh Rajpoot & entrepreneur Riya Roy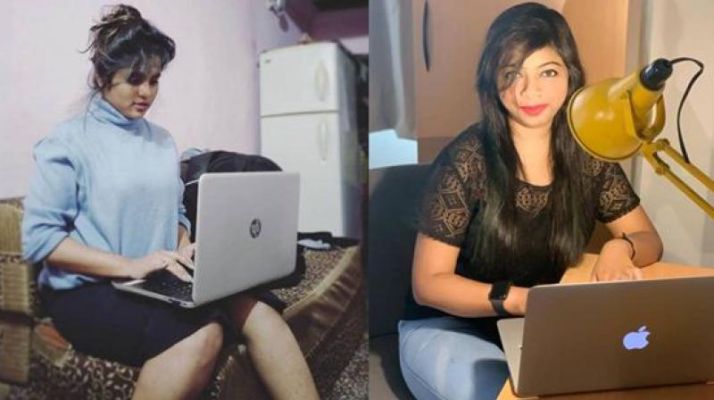 They are proof that if one wants to do something, one can
"When you look outside and get that women are working equally in the workplace and making big decisions and becoming bosses, Then you can assume equality otherwise you are still in the myth of showing that we are equal and powerful. Dear Ladies Keep Working!! "
Meet Miss Jaypanee Singh Rajpoot a young dynamic Entrepreneur and Co-Founder Of Srishta Technology, The company has a strong focus on Mobile App Development, System Software, Website Development, and Designing with having built over 1000 apps for Android and IOS Devices.
Jaypanee did her graduation from NRI College (RGPV University Bhopal) with A grades and she was a topper in her class. Her curiosity to learn new skills and her will to do something on her own, drive her career from 9 to 6 Job to Start her own venture as a COO. Jaypanee vision is to Make Her venture "Srishta" the firm choice of every individual and entrepreneur who has an idea to change the world and want to convert their ideas into reality. Jaypanee also provides mentor-ship to her Lady fellows and giving direction to them that using technology how they can increase their business revenue and how they can earn using technology in their life, Technology is not only for entertainment in the form of social media, she says you can earn lacks a month using social media sitting at the home.
Now let's meet Riya Roy, an entrepreneur by profession who dared to dream and succeeded.
If one wants to do something, one can. This saying stands true when we speak about Riya Roy, the lady entrepreneur. At the mere age of 22, She is championing the Digital Marketing world. She has launched her own company and is directing it towards the way of success.
Since her father's demise when she was in her early teen, life wasn't kind to her. From being deprived of emotional support, battling financial situations, facing patriarchy, and giving up on some of her life dreams. Riya Roy has seen enough bitter side of life yet, continued believing in herself and never gave up.
After completing her schooling for Secondary and Higher Secondary from Khanpur Girls' High school. Riya, went ahead to pursue a Hotel Management Course at the Institute of Hotel Management- Shri Shakti, Hyderabad. She was/is well-known for her Poster designing and Collage making skills.
Today, she is a leading entrepreneur. Her company provides complete Digital Marketing solutions and has many happy clients in her hand. She has gained knowledge and experience, which reflects in her work.
She is providing employment to many and mentors the youth in building their careers.
There is no denying that she has made her life and is helping many to make theirs.
Disclaimer: No Asian Age journalist was involved in creating this content. The group also takes no responsibility for this content.
Dailyhunt
Disclaimer: This story is auto-aggregated by a computer program and has not been created or edited by Dailyhunt. Publisher: Asian Age