Home
Suspected ISIS links: Kerala police to probe 25 marriages involving conversion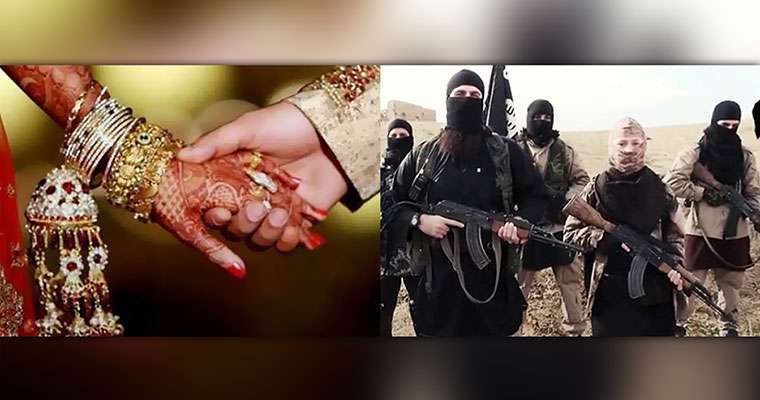 Kerala police have expressed concerns about 25 marriages conducted in five districts of Kerala. As many as 35 marriages conducted in the areas included religious conversion and only ten among them were love marriages.
Read: Despite strict security, Rahul Easwar meets Hadiya, posts video of mother's plea
The concerns were raised during a meeting conducted by DGP. The state police chief also ordered a preliminary probe into the marriages.
The meeting decided that an inquiry will be conducted into the marriages by officials not less than the rank of Deputy Superintendent of Police. The investigation will be conducted out on the basis of complaints received by police about weddings held in Kannur, Kasargod and Palakkad districts.
Also read: Love Jihad: Are women easy target for Muslim extremists in Kerala?
If the police find out any serious issues during the preliminary investigation, the case will be transferred to National Investigation Agency. The officials also raised suspicion that some cases registered in Palakkad district have ISIS links. However, they are not being investigated by NIA.
The police will also conduct a detailed probe into the marriage between a Hindu convert girl and Muslim youth in Pariyaram, Kannur. The girl had later approached High Court seeking protection claiming that her husband is planning to send her to Yemen or Syria.
Also read: Husband wanted to send wife to Syria, High Court comes to her rescue
The police force has decided to look into marriages by conversion after confirming ISIS links of some persons in Kasargod district. The decision was taken at a meeting of police chiefs of Malappuram, Palakkad and Kozhikode districts, special branch SP and DySP's handling similar cases.

Dailyhunt