Automobile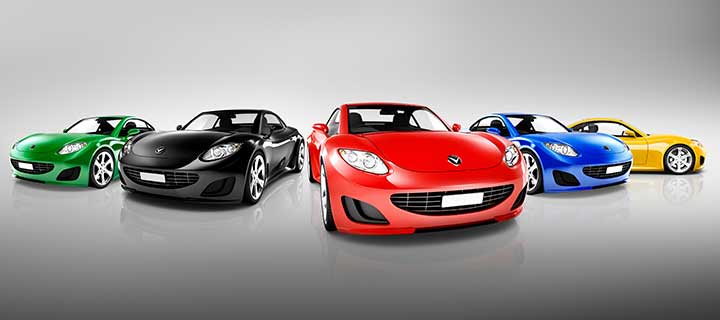 Automobile
Automobiles

Sports car maker Porsche's CEO Oliver Blume said that the company would never produce any new diesel models in future. Blume said company's image has suffered due to parent company Volkswagen's 2015 diesel emissions scandal. He said the company wants to concentrate on 'what we can do particularly well". The company will launch electric cars next year, he said.

Car News

A weather advisory circulated yesterday stated that the highway connecting Manali and Leh would be closed for at least 48 hours owing to heavy snow and plenty of rainfall. Locals and tourists have been advised to not travel, and official state transport bus services have been temporarily suspended across multiple routes. Earlier today, Chandigarh-Manali highway more the brunt of...

Bike News

If my last review was about how the motorcycle behaved like a gentleman and a near perfect streetfighter, this review is all about how and why it's not made to perform like other bikes from Yamaha's stable. So, how it's been so far? - The bike has been extensively used for highway cruising, as an adventure bike and as a city commuter. It has never disappointed on...

Car News

Festive season is the time when automakers go into hyper drive with the launch of several new models and variants. There's a heavy rush of customers, as buying a new car is considered auspicious during the festive season. It's an opportune time for car makers to showcase their best and boost their sales by capitalizing on the festive fervour. This year too, various...

Car News

We will see the detailed comparison between Tata Tiago NRG And Ford Freestyle in this news secttion. Dimensions Tata Tiago NRGFord FreestyleLength3793 mm3954 mmWidth1665 mm1737 mmHeight1587 mm1570 mmWheelbase2400 mm2490 mmFuel Tank35 L42 LTyre Size175/65 R14185/60 R15Seating55Bootspace242 L257 LBrake FrontDiscDiscBrake RearDrumDrum Performance Tata Tiago NRGFord...

CarToq

Bajaj Auto has just been spotted testing the Pulsar 220 with ABS. The motorcycle will be launched in the coming weeks, right in the middle of the festive season. However, it remains to be seen if the Pulsar 220 will get a single or dual channel ABS. The spyshot shows only the front wheel that has a disc brake with the ABS ring on it. There are no spyshots showing the rear wheel/disc brake. So,...

Car News

The last two months have seen a recall of 18,966 vehicles We earlier came out with a detailed report on all the cars recalled in India this year till July. Now, it's time to report on all the vehicles that have been called in by their manufacturers for either updates, inspections or fixing a defect in the month of August and September. As per the figures obtained from...

Automobiles

Electric vehicle sales in India in the ongoing fiscal are likely to be around 74,000 units as confusion over FAME II scheme is affecting growth, according to a senior official of industry body SMEV. In 2017-2018, as per Society of Manufacturers of Electric Vehicles (SMEV) data, EV sales stood at around 56,000 units as against about 25,000 units in 2016-17. "If FAME II scheme would have...

CarToq

Ever since Christopher Nolan's Batman Begins came out in 2005, automotive comic geeks have been salivating over the Batmobile, which was called the Tumbler, seen rumbling around Gotham's streets in the film. While many have tried to recreate the Tumbler in the real world, the one created by a Swedish company called Caresto to be Team Galag's 2016 Gumball 3000...

CarToq

2018 has been frenetic for the Indian two-wheeler industry with the Auto Expo being followed by multiple launches as the year progressed. Now with just over three months left in the calendar and the Dusshera-Diwali festive period just around the corner, Cartoq takes a look at 5 new motorcycles that are set to be launched in the final months of 2018. Royal...
Loading...