English
The man who give the lost a second chance at life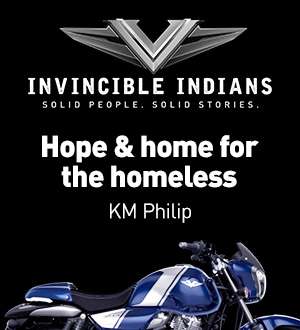 Bajaj V presents Invincible Indians, stories of ordinary Indians who by their resolve and determination, performed extraordinary acts for our society. Next story of this initiative is of Pastor K M Philip who since 1999 has helped several lost and abandoned individuals find a place to call home.
Mumbai boasts a fair share of human success stories but there are many who find themselves helpless and adrift in this unforgiving city of dreams. In the earlier years, Pastor Philip was taken aback by the sheer number of destitute fighting for meals, shelter and their safety day in and day out on the streets of Mumbai. Beggars, construction workers, migrants and even those who escaped abusive homes are seen in hordes - one such 11-year-old boy, Sagar, who sought shelter with Pastor Philip unfortunately lost his life in a freak accident. This incident changed his life forever. He decided to dedicate his life to rescue the ailing, the lost, the homeless and the forgotten to give them another shot at life.
Through their rescue and reunite mission, they have provided shelter and care to hundreds of underprivileged people. Currently 238 HIV & TB patients, mentally challenged, handicapped, visually impaired and fully orphaned residents are under care. His volunteering team also goes to unbelievable lengths to reunite the lost with their families. Eijaz is one of the 300 cases of reunion who met the pair after an accident that left him bruised and bandaged. He was missing from his home since 6 months before a WhatsApp alert helped his teacher recognize him, which eventually led to a reunion with his family.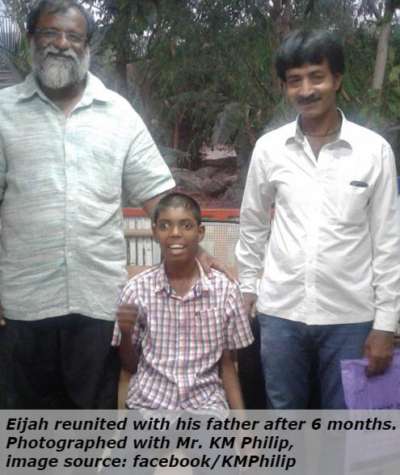 Till date, 50+ children rescued from unimaginable circumstances have found a home and a family because of Pastor Philip. Locating relatives and counselling families' unprepared reunification are few of many complications these men on mission solve.
For 17 years now, Pastor Philip, Pastor Biju and their team have changed the fates of those we see stranded on railway stations and streets. No matter the condition, everyone is provided health care, food, education, shelter and the positivity of hope.
Bajaj V invites you to witness more such stories at www.bajajauto.com/invincibleindians . If you know of any such Invincible Indians, then share their stories with Bajaj V through their website.

Dailyhunt
Disclaimer: This story is auto-aggregated by a computer program and has not been created or edited by Dailyhunt. Publisher: Bajaj-Invincible Indians English