Home
Rj Abhilash And Taapsee Pannu Spread Smiles On The Faces Of Cancer-Affected Children At The Big Fm Office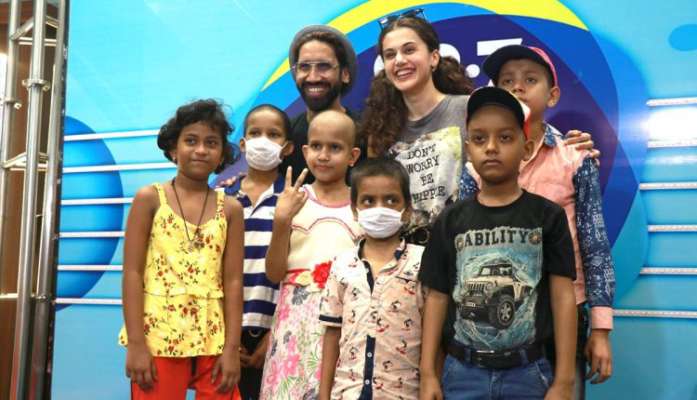 BIG FM, one of the largest radio networks in the country, recently announced a campaign to fight cancer in association with the Indian Cancer Society. The campaign which is led by Mumbai ka Sabse Bada Struggler - RJ Abhilash, aimed at raising 10 Lakhs in support of the cause. Through the concerted efforts of Abhilash and fans of his show, the entire amount has been collected already, that too in a short span of less than a week. This accumulated sum collected by Ketto.org will be donated to Indian Cancer Society for the treatment and support of the children suffering from this terminal disease.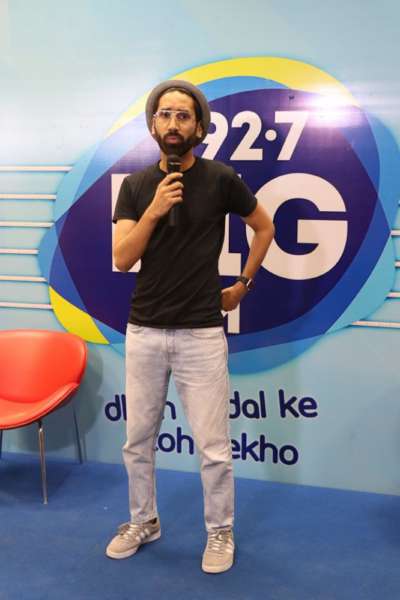 RJ Abhilash
Mumbaikars being true to their giving nature and spirit coaxed Abhilash to let them meet the children to give them gifts. The children on the other hand, wanted to see how a radio station operates. In a bid to make everyone happy, RJ Abhilash invited the children and his listeners for a meet and greet at the BIG FM office. He also put a bright smile on the face of the children when he surprised them with his special guest, none other than the critically acclaimed actor, Tapsee Pannu. The radio network's strong belief to use the medium to its optimum level has turned fruitful for these children suffering from this life-threatening disease. Listeners from all across Mumbai kept calling to extend their support through ketto.org.
What started as a fun contest to call out the biggest struggles faced by Mumbaikars, turned into a heart-wrenching call from a 7- year old child, Shakti who changed the face of the campaign. Shakti is suffering from cancer and had called to describe his father's struggles. The disturbing call compelled RJ Abhilash to dig deeper into the story which led him to pledge support to this helpless child. RJ Abhilash joined the fight against Cancer by promising to raise 10 lakhs for the treatment of cancer patients to be donated to Indian Cancer Society.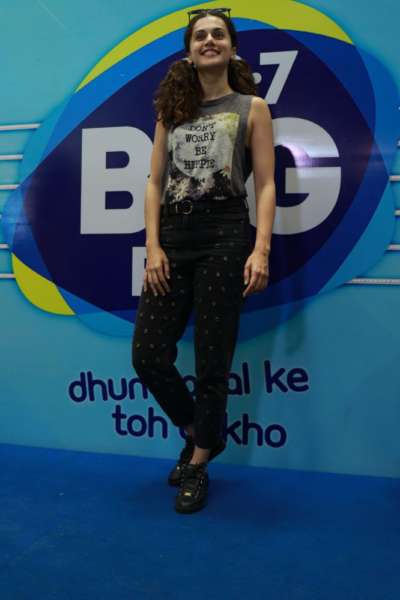 Taapsee Pannu
Extending her support towards the cause Tapsee Pannu said, 'I always get very emotional when it comes to children. Despite being so young, and not yet having had a chance to fully explore the world around them, their world has been restricted to treatments and medicines, as they have been diagnosed with a life-threatening illness. I want to take this opportunity to ask for your support and compassion, by joining me in helping these children have a shot at a better future! These young children deserve better-living conditions and the previous generations have failed them by leaving them a world in its current state. Being an optimist, I truly believe that we can collectively put our best feet forward, and make the world a truly better place, securing the future for the generations to come.'
The dashing and debonair, Hrithik Roshan also called RJ Abhilash to extend his support for Shakti and said, 'I wish you all the very best. This is a very beautiful initiative, that you have taken up. It's fantastic what you are doing for these children. I hope that you manage to get the right treatment for Shakti. Our prayers are with him and our strength with you.'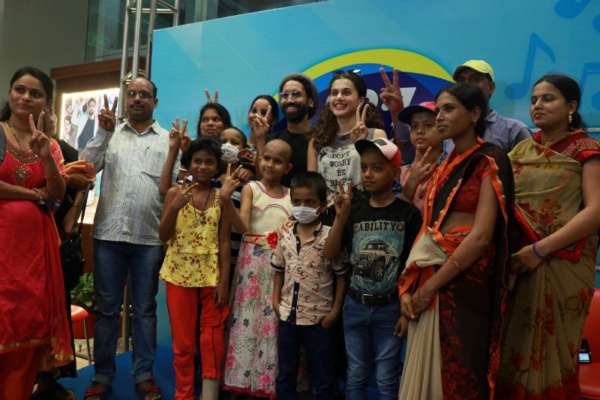 Rj Abhilash And Tapsee Pannu Spread Smiles On The Faces Of Cancer-Affected Children At The Big Fm Office
Commenting on the campaign, a BIG FM spokesperson said, 'Keeping in line with our new positioning of Dhun Badal Ke Toh Dekho, BIG FM has always tried to bring about a positive change in society. When RJ Abhilash approached us with details of his call with Shakti and his thought of supporting the Indian Cancer Society to raise funds, we readily agreed to back the idea with on-air and digital amplification. We at BIG FM believe in 'Change starts with you' and through this campaign tried to raise awareness on the struggles faced by families going through this deadly disease. The campaign has been very successful till date and we are happy and proud that we as a medium can entertain with a purpose.'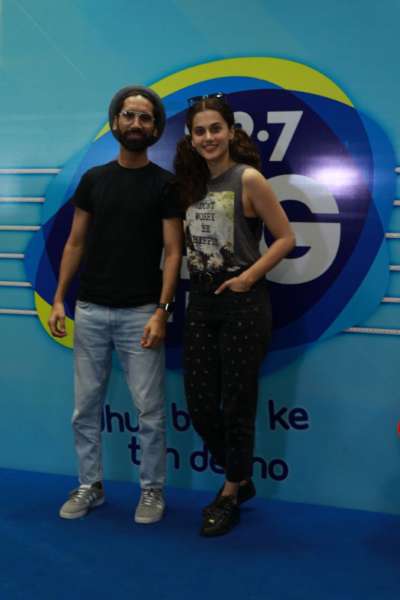 RJ Abhilash, Taapsee Pannu
Speaking on this campaign, RJ Abhilash said, 'The city of Mumbai never ceases to surprise me, I thought it would be a task to garner such a huge amount, but I'm in awe of how little time it took to meet our goals. This is all thanks to my audience who have such a big heart. These children are going through a very difficult phase in their life and I wanted to help as much as I could with the support of Indian Cancer Society and Ketto.org. I'm just very happy I could do my bit to help society.'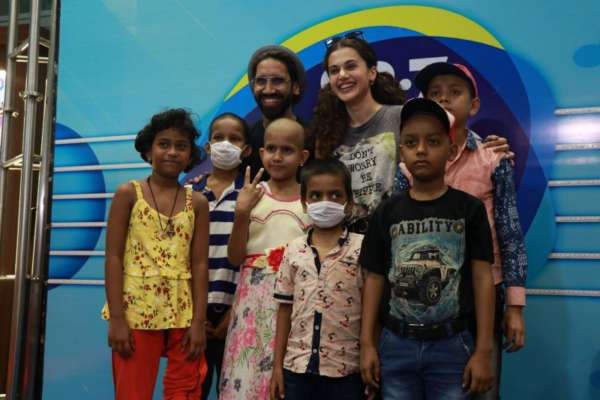 Rj Abhilash And Tapsee Pannu Spread Smiles On The Faces Of Cancer-Affected Children At The Big Fm Office
The very-empathetic RJ entertains the people of Mumbai in the evening drive time show which airs between 5 PM to 9 PM. Through his show and social media, he urged all Mumbaikars to join the pledge and come together to support people suffering from cancer. He also broke a few myths about cancer, explained the importance of awareness and precaution from experts of Indian Cancer Society.
Dailyhunt
Disclaimer: This story is auto-aggregated by a computer program and has not been created or edited by Dailyhunt. Publisher: Bollyy