News and Current Affairs
Indian real estate sector outlook 2021 remains resilient: Knight Frank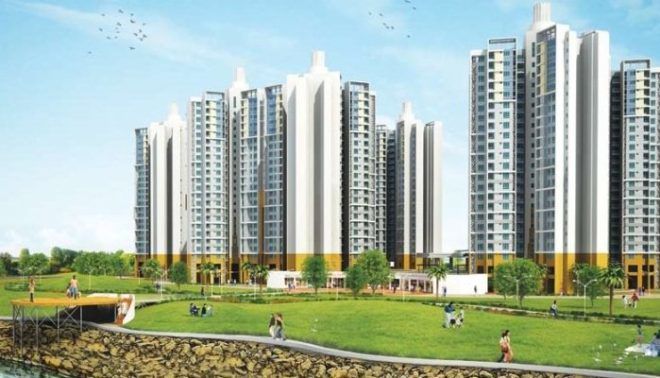 Mumbai, 30th November 2020: Knight Frank, leading international property consultancy, in its latest report Asia-Pacific Real Estate Outlook 2021: Navigating the Post-Pandemic Recovery - observes that India's office market will remain resilient in the new year of 2021. According to the report, Bengaluru market is expected to experience a rise in rental values in the next year while Mumbai and NCR are expected to remain stable in rental values. These trends indicate that despite a bleak period between April - June 2020, overall demand for office space could remain strong in the new year.
For the main office markets of India, the positive trends are a draw out of the encouragement received in the subsequent part of 2020 (July - Sept) which saw office space demand making a comeback, albeit still short of pre-COVID periods. Bengaluru, in particular, has the benefit of existing low vacancies that will enable absorption of much of the upcoming supply. The city also has the advantage of relatively lower rentals compared to global markets and large talent pool that should help in quicker revival of this market as global economies move towards normalcy. According to the report, Asia- Pacific prime office rents are expected to decline between -3% to 0% in 2021.
The demand for warehousing remained relatively resilient this year, correcting only by 11% Y-O-Y, as compared to the 44% CAGR recorded from FY17 to FY20. Despite the ongoing pandemic, the Indian warehousing sector is expected to remain comparatively less impacted due to rising e-commerce demand which is expected to grow from US$70 billion in FY19 to an estimated US$160 billion by 2022. With such a strong demand driver, India will be a region that data centre investors, occupiers, and solution providers will find hard to ignore, which will in turn further boost demand for the prime industrial sector. With an increase in demand from e-commerce, India's online retail growth is estimated at 13% Y-o-Y in 2020. In October 2020, the asking industrial rents for Mumbai, Delhi, and Bengaluru warehousing remained stable and are expected to remain unchanged for the year 2021.
In terms of APAC Capital market forecast, the commercial yields for Mumbai, NCR, and Bengaluru under office and warehousing segment are expected to remain stable in 2021. In the APAC region industrial investment share of commercial transaction volumes increased by 50% in 2020 and is expected to continue do well in 2021 as investors continue to jump on the e-commerce growth.
Performance matrix of Indian cities in October 2020
Indian Cities
Prime Residential Transaction

in Oct 2020

Prime Office Market in Oct 2020
Prime Industrial - Asking Rents in Oct 2020
NCR/Delhi
↑
Balanced
→
Mumbai
↑
Balanced
→
Bangalore
↑
Balanced
→
Source: Knight Frank Research | ↑ Increase | → Stable | Balanced implies similar negotiation power for tenant and landlord
Shishir Baijal, Chairman and Managing Director at Knight Frank India, said, "The year 2020 has been dominated by the pandemic which resulted in low activity in Q2 2020 (April - June) and segments across the Indian real estate sector remained subdued. However, with positive measures being taken up by the government and the RBI, we saw momentum resume in Q3 2020. The beleaguered residential sectors received a new lease of life during this period and demand saw an unprecedented surge. This has created a sense of optimism in the sector. With news of the mass vaccine for COVID being only month's away, the office sector is also expecting to see a revival with economic activities opening up worldwide."
Shishir further said, "Logistics and warehousing have shown resilience in the primary and secondary markets during the same period. As India at a steady pace adopts the new normal for various businesses, the sentiments of stakeholders and investors are moving in a positive direction across key cities. The Indian Government has also provided various stimulus measures to alleviate the stressed economy and bring business activity to pre-COVID levels. Even though COVID-19 has made investors cautious, Knight Frank expects the real estate market to show strength in 2021 as its inherent strength is harnessed by suitable policy tailwinds."
APAC Prime Office - 2021 Outlook
The Prime Office rents across the region for 2020 fell 4.0% year-on-year, which was in-line with Knight Frank's growth expectation of -5% to - 3%. At the same time, vacancy rose 1.8% to 12.6% in 2020. However, the significant headwind facing the Asia-Pacific office sector in 2021 will come from the new supply as several markets such as Jakarta, Manila, Shanghai, Beijing and Bengaluru have large supply development pipelines that are due for completion over the coming years. Manila and Bengaluru will witness the benefit of existing low vacancies that will enable them to absorb much of the upcoming supply. Bengaluru in particular has the added benefit of expected improving leasing activity.
On an average, these markets are expected to see 20% to 30% of existing stock potentially complete by 2022. As for other markets such as Jakarta, Shanghai and Beijing, with their higher vacancies, they are expected to face a prolonged challenging period. Taking stock of all these, Knight Frank expects Asia- Pacific prime office rents to decline between -3% to 0% in 2021. In contrast, Bengaluru's office market to witness a surge in prime rents in 2021 whereas Mumbai and NCR office rentals to remain stable in the same period.
Despite the rental decline, the prime grade office asset values are expected to remain relatively stable due to their more resilient lease profiles, and low-interest-rate environment.
| | |
| --- | --- |
| Markets | 2021 Prime Office Market Rent Forecast |
| Bengaluru | ↑ |
| Mumbai | → |
| NCR | → |
Source: Knight Frank Research
APAC Prime Industrial - 2021 Outlook
The prime industrial sector has been the biggest beneficiary of the pandemic this past year with lockdown and movement restrictions in many markets, prompting a massive shift towards the online retail activity. The rise in e-commerce demand is a leading indicator of the potentially rapid growth of the data centre sector within Asia-Pacific, especially within South East Asia and India where it remains in its infancy. Southeast Asia and India will be the region that data centre investors, occupiers, and solution providers find hard to ignore, which will in turn further boost demand for the prime industrial sector.
Looking forward, in 2021, all the 17 markets tracked by Knight Frank, are expected to see either stable or improving rents in the coming year. The expected stability is further anticipated to drive asset price appreciation in 2021. In the Indian cities, including Mumbai, NCR, and Bengaluru, industrial rents are expected to remain stable in 2021.The supply of quality warehouse space remains a hurdle for most markets within the Asia-Pacific region.
| | |
| --- | --- |
| Market | 2021 Prime Industrial Market Rent Forecast |
| Mumbai | → |
| NCR | → |
| Bengaluru | → |
Source: Knight Frank Research
"The outlook for industrial markets heading into 2021 remains positive as the growth of online shopping will buoy demand for warehouse space, last-mile distribution centres, and data centres," according to Tim Armstrong, head of occupier services & commercial agency, Asia-Pacific.
APAC: Specialist Sectors
Alternative living sectors such as multi-family, student housing, and senior living within the Asia-Pacific region has been on investors' radar for many years. In 2020, the APAC region has witnessed some green shoots with the US $1.36 billion Urbanest student housing portfolio transaction. Notably, Urbanest was the largest student housing deal done within Asia-Pacific on record and this alone was more than the combined transaction volumes over the past five years.
India's student housing sector remains at a nascent stage despite the country having one of the largest student populations globally. Bengaluru student housing tops the chart with the highest concentration of university colleges at 961, followed by Pune 819, Hyderabad 615, Jaipur 574, and Nagpur with 410. The current student population across the country stands at 34 million undergraduates and expected to increase further in the coming years. As the government target to have 30% of all 18 to 23-year-olds enrolled in higher education to upskill their labour force as the economy evolves. This will create significant opportunities for purpose-built student accommodation for both developers and investors.
APAC: Capital Markets - 2021 Outlook
Commercial transaction volumes by October 2020 saw a decline of 33% YoY to US$ 106 billion compared to the same period last year. Cap rates in 2020 remained relatively stable throughout the year for the commercial markets across Asia-Pacific as the continued availability of cheap credit has eased financing concerns for asset owners. While COVID-19 remains a key concern heading into 2021, investment activities across Asia-Pacific are expected to improve slowly as international borders reopen and travel resumes. However, Knight Frank expects transaction activity in 2021 will be mostly focused on the 'safe-haven' core markets. The commercial yield for Mumbai, NCR and Bengaluru under the office and warehouse segment is expected to remain stable in 2021.
Market
Sector
2021 Commercial Yield Forecast
Mumbai
Office
→
Warehouse
→
Bengaluru
Office
→
Warehouse
→
NCR
Office
→
Warehouse
→
Source: Knight Frank Research
"Defying expectations for price drops, many office assets - particularly in core locations - remain in demand, and those seeking distressed opportunities may be disappointed. While there have been some commercial assets traded at a modest discount in recent months, the optimistic view of a recovery in 2021 means that those looking for a bargain may have to move up the risk curve to find distress. With more uncertainty around the road to recovery back to pre-COVID levels, sectors such as hospitality and retail will be where these opportunities will lie," according to Neil Brookes, Head of Capital Markets, Asia-Pacific.
APAC Prime Residential - 2021 Outlook
Heading into 2021, Knight Frank's expectations are the same as 2020's performance with stable to moderate price growth in 17 out of 22 markets, underpinned by continued low-interest rates. Furthermore, most markets across the region are starting to re-open and ease their COVID-19 restrictions (as long as new infection cases remain low) which should reduce the risk of a rapid rise in unemployment. The prime residential price of Indian cities including Mumbai, NCR, and Bengaluru are expected to remain stable in 2021. However, the re-opening of borders will also bring back high-net-worth foreign buyers who have mainly been absent this year.
| | |
| --- | --- |
| Markets | 2021 Residential Price Growth Forecast |
| Bengaluru | → |
| Mumbai | → |
| NCR | → |
Source: Knight Frank Research
Dailyhunt
Disclaimer: This story is auto-aggregated by a computer program and has not been created or edited by Dailyhunt. Publisher: Business Sandesh English