Home
Massive Explosion at Beirut: Capital of Lebnan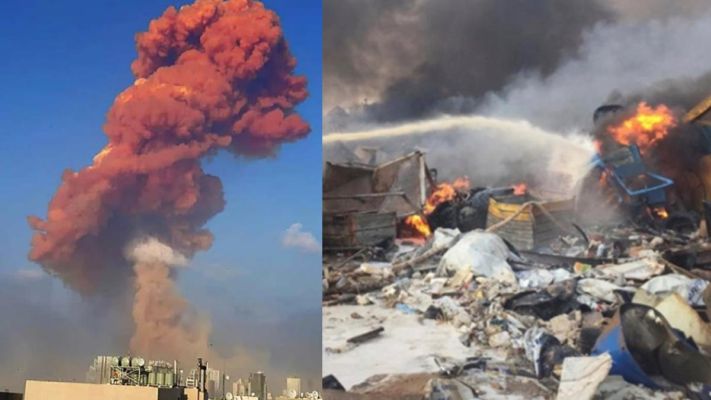 Beirut Explosion
The massive explosion struck the Beirut, capital of Lebanon this tuesday, rendering the city into havoc.
The cause of explosion remains unknown. However, there are severe casualties. According to the health minister of the country approximately hundreds of civilians are wounded.
Rising plumes of smoke covered the whole city. It has been reported that the explosion took place in some warehouse near the port. The second blast is reported to be at residence of Hairiri.
Explosion has shaken the whole city. Heaps of debris lay across the city. The radius covered of extreme casualties is 10 kilometers from the main blast site.
The blast is seen amidst its its already ongoing economical and geo – political crises.
This has caused the huge ruckus on the streets of Beirut.
The post Massive Explosion at Beirut: Capital of Lebnan appeared first on Business Upturn.
Dailyhunt
Disclaimer: This story is auto-aggregated by a computer program and has not been created or edited by Dailyhunt. Publisher: Business Upturn