Business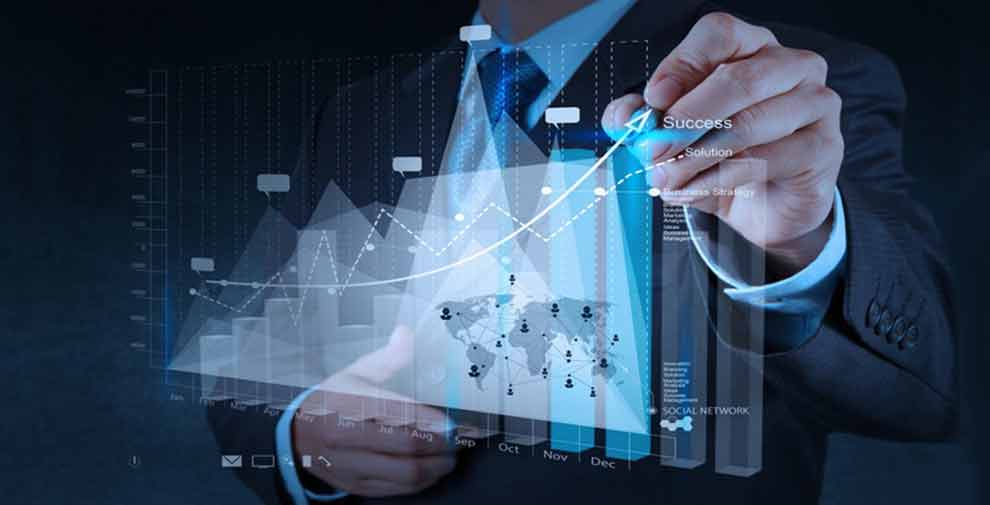 Business
Business

​Hyderabad: France-based Georges Monin SAS a company that produces flavored syrups for use in foods and beverages signed an MoU with the State of Telangana in the presence of IT Minister, K T Rama Rao. With an investment up to Rs. 100 crores, Georges Monin SAS will set up production facilities in Telangana to manufacture gourmet flavors from a wide range of fruits, vegetables, flowers, and nuts. ...

Business

​New Delhi: Finance Minister Piyush Goyal on Tuesday said the government is open to giving more powers to the Reserve Bank of India (RBI) to deal more effectively with frauds like the ones allegedly committed by diamond jeweller Nirav Modi in PNB. Goyal's comment comes within days of RBI Governor Urjit Patel reportedly telling a parliamentary standing committee that the central bank lacked enough...

Around Globe

President Donald Trump directed the US Trade Representative to prepare new tariffs on $200 billion in Chinese imports on Monday as the two nations moved closer to a potential trade war. The tariffs, which Trump wants set at a 10 per cent rate, would be the latest round of punitive measures in an escalating dispute over the large trade imbalance between the two countries. Trump recently...

Top News

City: Chennai India was globally the fastest-growing market in terms of high net-worth individual (HNI) population and wealth in 2017. By growing HNI population by 20.4 per cent and HNI wealth by 21.6 per cent, India also inched up to the 11th position in the list of countries with HNI population. In 2017, the high net-worth individual population in India went up to 2,63,300 from...

Top News

City: Bangalore Secular India's political narratives are increasingly becoming divisive with some politicians and political parties openly encouraging and endorsing bigotry, said HR, diversity and marketing experts here on Tuesday. However, the trade should be responsible and sensitive enough to resist elements of bigotry and communal talks and focus on creating an inclusive culture at workplaces,...

Todays Newspaper

City: New Delhi Malaysian carrier AirAsia Group Berhad on Tuesday said that lobbying for the removal of 5/20 norm was done without making any "unlawful payments" and all the required approvals for its Indian joint venture with Tatas were obtained through normal channels. The latest statement comes against the backdrop of the CBI probing AirAsia and other officials, including Group...

Todays Newspaper

This onetime hilltop paradise is becoming for some a hell on earth. The days of zero crime are over. Garbage collection is sporadic, so litter soils the man-made lake. Storefronts are vacant. Signs of neglect are everywhere: maintenance is late or nonexistent. And that's for the construction already done. For the unfinished building works-that is most of it-there is little happening. Two decades ago,...

Todays Newspaper

City: New Delhi Sees big opportunity for pension funds and insurance majors In the wake of Indian airlines placing orders for 900 aircraft worth over $45 billion, the government is working on a plan for tapping the big corpus of pension funds and insurance companies to finance acquisition and leasing of airplanes. This government sees a big revenue prospect for pension funds and...

Todays Newspaper

City: New Delhi Governor's rule looks imminent In a surprise move, the BJP on Tuesday pulled out of the three-year-old ruling coalition with the PDP in Jammu and Kashmir and called for governor's rule, which appeared imminent, after which chief minister Mehbooba Mufti quit. Governor NN Vohra recommended imposition of Central rule in his report to President Ram Nath Kovind, a copy of which was also...

Todays Newspaper

City: Mumbai Global trade war is weighing heavily on Indian markets. The rupee continued to reel under severe pressure amid a steady outflow of foreign portfolio money. The domestic currency closed at one-month low of 68.38 against the US dollar on Tuesday, down 40 paise from its previous close. As the political heat also adds to the investor sentiment, experts in foreign exchange...
Loading...