Business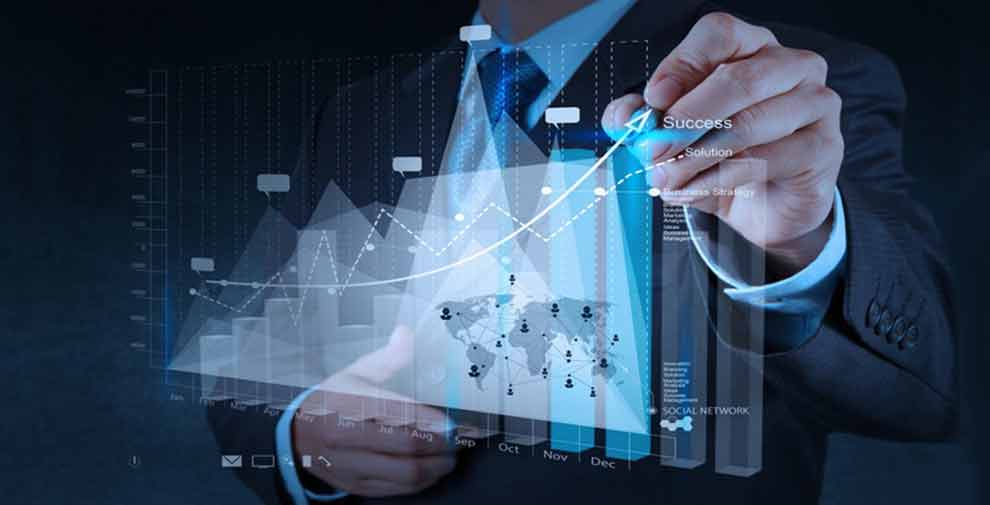 Business
TOP STORIES

Kerala-based Federal Bank on Monday reported 27.52 per cent growth in standalone net profit at Rs 260.01 crore for the quarter ended December 31, 2017. "The private sector lender had posted net profit of Rs 205.65 crore in the same period last year," Federal Bank said in a filing to the Bombay Stock Exchange. NII, the difference between interest earned on loans and interest paid on deposits,...

TOP STORIES

We introduce and roll forward our target price on FY20 earnings estimate. We move target price to Rs 406 (ascribe PER of 20x on FY20 earning; earlier price target at Rs 318 based on 21x FY19 earning estimate). In view of downside to our revised target price, we maintain 'SELL' rating on company's stock. Company highlights We believe that in the abrasives segment,...

Business

NEW DELHI: The finance ministry may tweak the provisions on Minimum Alternate Tax (MAT) in the forthcoming Union Budget to help the industry over come the impact of tax reforms in the US, say experts. The purpose behind the introduction of MAT in the Income Tax Act was to bring all zero tax companies and to neutralise the impact of certain benefits/incentives. Both the...

TOP STORIES

By Liz Hampton HOUSTON - Surging shale production is poised to push U.S. oil output to more than 10 million barrels per day - toppling a record set in 1970 and crossing a threshold few could have imagined even a decade ago. And this new record, expected within days, likely won't last long. The U.S. government forecasts that the nation's production will climb to 11...

TOP STORIES

First among equals AU Small Finance Bank (AUBANK) has emerged from the transition of a leading retailfocused NBFC (AU Finance) to a bank. It primarily serves low and middle-income individuals/businesses, with distinct focus on three key lending products - Vehicle finance, MSME finance, and SME finance. During FY13-17, AU delivered 36% loan book CAGR and 46% earnings CAGR....

TOP STORIES

Bajaj Finance today said it will acquire 12.60 per cent stake in mobile wallet company Mobikwik as against 10.83 per cent stated earlier due to a change in conversion price of the compulsory convertible cumulative preference shares. In August last year, Bajaj Finance had entered into a subscription agreement with One MobiKwik Systems to acquire 10.83 per cent stake for about Rs 225 crore. "Due to...

TOP STORIES

President Ram Nath Kovind called for greater cooperation between India and Israel in countering terrorism and said a strong global response would defeat the menace in all its manifestations, reported PTI. Welcoming visiting Israeli Prime Minister Benjamin Netanyahu, who called on Kovind today, the president said India-Israel security cooperation was defined by their common fight...

TOP STORIES

Lead futures were trading lower during the afternoon trade in the domestic market on Tuesday as participants reduced their exposure amid subdued demand from consuming industries in the spot market. Marketmen said the weakness in lead futures was due to a sluggish demand from battery-makers at the domestic markets. At the MCX, lead futures for January 2018 contract is trading at Rs 162.70 per kg, down by 1...

TOP STORIES

Shares of Hindustan Unilever Limited (HUL) rose over 1 per cent, hitting 52-week high, on the Bombay Stock Exchange ahead of third quarter results to be released on January 17, 2018. Ahead of Q3, stocks of the company gained as much 1.56 per cent to touch 52-week high of Rs 1388.45 apiece on the Bombay Stock Exchange. In a similar fashion, shares of the firm were trading 0.47 per cent...

STOCK ON THE MOVE

Shares of Infosys jumped over 4 per cent, hitting fresh 52-week high, on the Bombay Stock Exchange after the IT bellwether posted higher-than-expected earnings during December quarter. The company has reported 38.3 per cent growth in consolidated net profit at Rs 5,129 crore for the third quarter ended December 31, 2017 as compared to Rs 3,708 crore in the same period last year Extending...
Loading...