Celebrities & Corona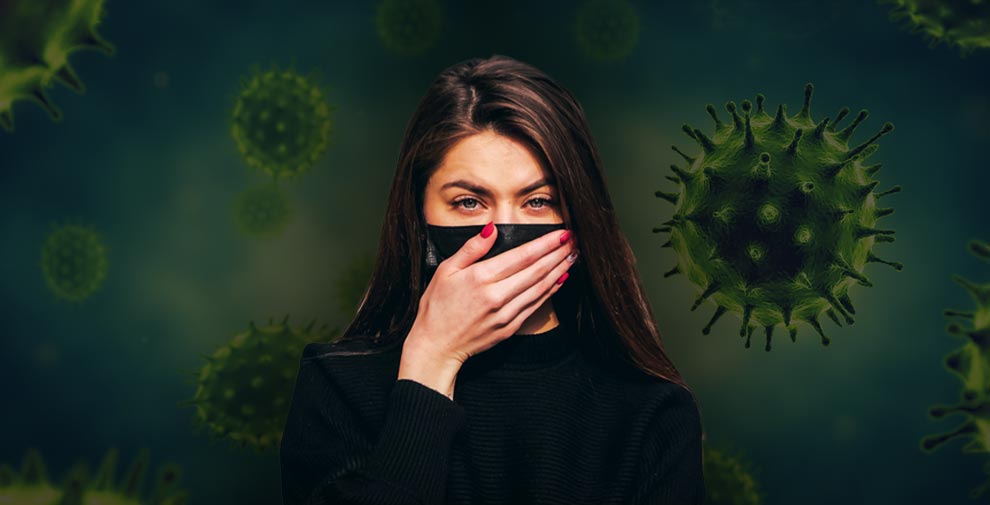 Celebrities & Corona
Home

NEW DELHI: Accent and dialect coach Andrew Jack, who was also an occasional actor, died in Surrey on Tuesday. He was 76. As per a BBC report, Andrew Jack died after contracting the coronavirus, as was confirmed by his agent Jill McCullough. Andrew Jack's wife Gabrielle Rogers, also a voice coach, shared the news on Twitter along with a...

Entertainment

Hollywood actor Andrew Jack, who gained fame for his role as General Ematt in 'Star Wars' series, passed away in Britain on Wednesday. Confirming the news, his agent Jill McCullough said that he succumbed to the ongoing pandemic coronavirus. 'Andrew lived on one of the oldest working houseboats on the Thames, he was fiercely independent but madly in love with his wife, also a dialect...

Home

Actor Andrew Jack, best known as the man who played Caluan Ematt in the Star Wars series of films, has passed away two days after contracting the novel coronavirus. He was 76. Jack's agent Jill McCullough confirmed his death, reports bbc.com. He died in a Surrey hospital on Tuesday. McCullough said she has been flooded with tributes to one of the acting world's "brightest and...

Entertainment

Ajay Donates for Daily Wage Workers; Star Wars Actor Dies 1. Ajay Devgn Donates Rs 51 Lakhs for Bollywood's Daily Wage WorkersTo support the daily wage workers amid the coronavirus outbreak, Ajay Devgn has donated Rs 51 lakhs to the Federation of Western India Cinema Employees. The 21-day nationwide lockdown has affected the daily wage workers of the entertainment industry...

News

'Star Wars' actor Andrew Jack has died from COVID-19 related health complications on Tuesday, reported Deadline. He was 76. Jack's wife Gabrielle Rogers took to Twitter and wrote, "We lost a man today. Andrew Jack was diagnosed with Coronavirus 2 days ago. He was in no pain, and he slipped away peacefully knowing that his family were all 'with' him. Take care...

Movie News

The 76-year-old Hollywood actor Andrew Jack, popularly known for his role Major Ematt in Star Wars, died of the novel coronavirus complications today. He was at the hospital in England, taking treatment at the time of his death and the news was shared by the actor's wife Gabrielle Rogers on social media."Andrew Jack was diagnosed with coronavirus 2 days ago. He was in no pain, and he...

TOPSTORIES

Star Wars actor dies due to Coronavirus Andrew Jack, who is best known for playing Major Ematt in 'Stars Wars' films, has died due to Covid-19, Coronavirus at the age of 76. He was admitted in a Surrey hospital in Chertsey, England on Tuesday. This news is confirmed by agent on Wednesday. Jack had been the part of several high profile projects such as 'The Lord of the Rings' trilogy,...

Entertainment

Actor Andrew Jack, Dies From COVID-19 New Delhi: Andrew Jack, a British actor as well as a dialect coach from London, he had worked on over 80 motion pictures since 1982, has died aged 76 after contracting highly contagious COVID-19 virus, his agent has said. He is globally famous for his role in "Star Wars" movies. Jack played Major (and then General) Ematt in "Star Wars: Episode VII --...

All News

Star Wars actor Andrew Jack who played the character of Major Ematt has died due to coronavirus complications at the age of 76, according to reports. Jill McCullough, Jack's agent confirmed his death and said the actor couldn't see his wife, Gabrielle Rogers in his last days as she was quarantined in Australia, BBC said in a report. Sharing the tragic news of death of Andrew Jack, his...
Loading...