Corona In Odisha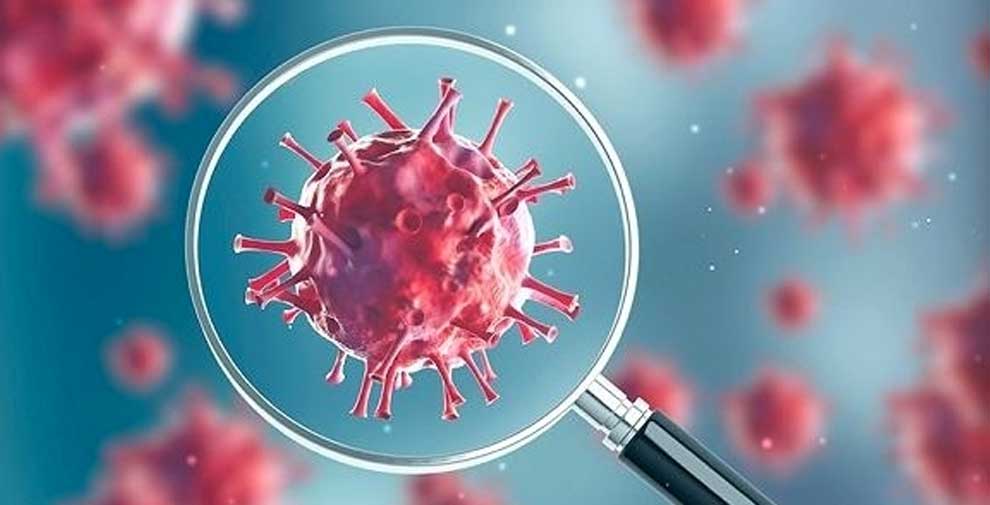 Corona In Odisha
Home

Bhubaneswar: Odisha DGP Abhay on Friday elaborated on the complete shutdown being imposed in Bhubaneswar and Bhadrak town for 48 hours from 8 pm on Friday to put brakes on possible community transmission of COVID-19. He said shops selling essential commodities will be closed during these 48 hours. There will restrictions on medical services. "Limited medical stores...

India

Image Source : PTI Odisha to impose complete lockdown in Bhubaneswar, Bhadrak for 48 hours Odisha government has decided to impose complete lockdown in Bhubaneswar and Bhadrak for 48 hours starting from 8 pm on Friday, to prevent community transmission of COVID-19. The Odisha Chief Secretary, Asit Tripathy announced the complete lockdown in two districts to curb the spread...

Home

The Coronavirus pandemic continues its grip around the globe with no signs of ebbing away in countries outside China. The global tally of the total number of people infected by coronavirus as of Friday crossed 1,000,000 and the death toll from the disease exceeded 50,000. The number of positive cases of coronavirus in India has soared to 2,301 with the...

Home

Bhubaneswar: The Odisha government announced Friday that both Bhubaneswar and Bhadrak cities will be completely shut down for 48 hours beginning Friday itself at 8.00pm to prevent the spread of the deadly coronavirus. 'All the coronavirus cases detected in Odisha have either been from Bhubaneswar or from Bhadrak. Hence the decision has been taken to completely shut...

Home

Bhubaneswar: In the wake of rising COVID19 cases in the state, the Odisha government on Friday announced complete lockdown for 48 hours in two cities Bhubaneswar and Bhadrak. The state so far has reported 5 COVID19 cases and 4 of them are in Bhubaneswar and one is from Bhadrak. According to the announcement by Chief Secretary Asit Tripathy, the complete lock down will begin...

Home

Bhubaneswar: In order to contain community transmission of coronavirus, Bhubaneswar city and Bhadrak town will be under complete shutdown for 48 hours starting at 8 pm on Friday. Odisha Chief Secretary Asit Tripathy announced complete shutdown in Bhubaneswar City limits and Bhadrak Municipal restriction between 8pm tonight till 8PM of Sunday, 5th April. All passes issued stands...

Home

Bhubaneswar: The first COVID-19 patient in Odisha has recovered and tested negative for the deadly virus, informed Health & Family Welfare Department today. The 33-year-old youth from Bhubaneswar had a history of travelling to worst-hit country Italy. He had tested positive for novel coronavirus (COVID-19) after he reached home state on March 12. He was undergoing treatment at the...

India

Over fears of a Covid-19 patient triggering community transmission, the Odisha government on Thursday broke its own norms of not revealing the identity of coronavirus patients as it named the fifth person in the state who tested positive. Bhubaneswar Municipal Commissioner Prem Chandra Chaudhury identified the patient who hails from the posh Surya...

Topstories

Bhubaneswar, April 2: The Bhubaneswar Municipal Corporation (BMC) today sealed Surya Nagar locality after a 60-year-old man from the area was tested positive for Covid-19 on Wednesday. The civic body today sealed the entry and exit points of the locality and started disinfection drive as part of 'cluster containment' strategy. BMC has notified Gopabandhu Square...

Home

Bhubaneswar: Bhubaneswar Municipal Corporation (BMC) Commissioner Prem Chandra Chaudhary today announced that Surya Nagar area in Odisha capital has been sealed after the fifth COVID-19 positive patient was traced to the area who had no domestic or international travel history. While revealing the identity of the patient, Chaudhary said that the identity of...
Loading...