Coronavirus Fatalities In India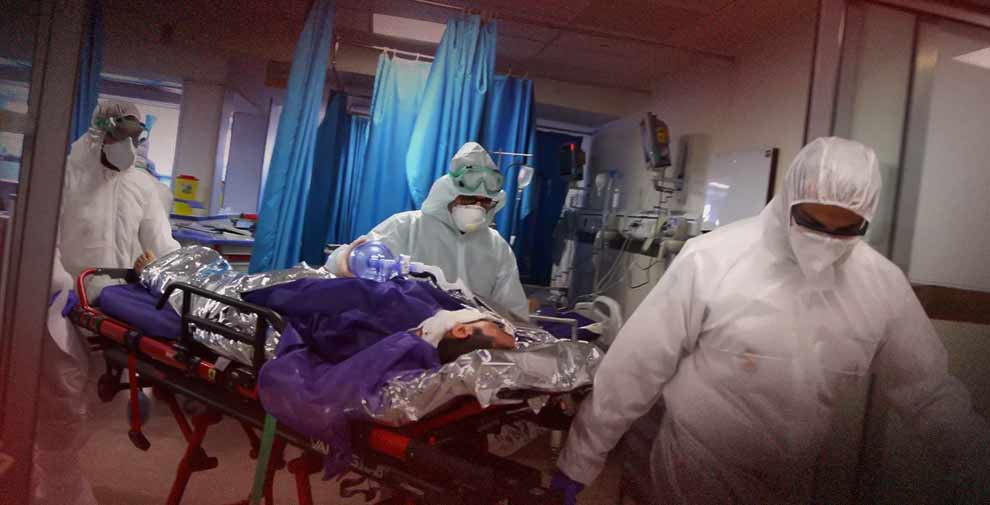 Coronavirus Fatalities In India
defaultfeed

Mumbai: Just a day after a 56-yearold Dharavi resident, who had contracted coronavirus, passed away, two more positive cases have heightened concern in the area. A 54-year-old BMC sweeper working in Dharavi and a 35-year-old doctor with no travel history tested positive for Covid-19 on Thursday.

News

A 56-year-old man from Dharavi area of Mumbai, one of the largest slums in Asia, who had contracted the COVID-19 virus, died on Wednesday evening. The civic authority sealed the building where he lived. The man went to Sion Hospital on March 26 and was admitted on March 29. He had tested positive only on Wednesday, a week after he...

CORONA Virus

Army personnel distribute packaged food among the homeless and needy people during the nationwide lockdown, in wake of the coronavirus pandemic, in Chennai. The Union Ministry of Health and Family Affairs on Wednesday, 1 April, reported that the death toll due to COVID-19 rose to 41 in the country, while the number of cases spiked to 1,834.Coronavirus cases in Delhi have risen to...

Latest News

Talbighi Jamaat Markaz event attendees significantly added to India's Covid-19 cases on Wednesday as state governments continued to trace, quarantine and test those who were present at the congregation between March 1-15. By Wednesday night, the total number of positive novel coronavirus cases in India was 1,944, with at least 59 deaths. On...

India

A 6-day old male infant, his 26-year old mother, a policeman and a nurse were among the 33 new Covid-19 positive cases recorded in Maharashtra on Wednesday, taking the total number to 335, while one more person died in Mumbai, officials said. The infant was born late at night on March 26 at a Chembur private hospital where a patient undergoing treatment was...

Mumbai

With over 150 coronavirus cases reported from Mumbai alone, highest from any city in the country, the Brihanmumbai Municipal Corporation (BMC) is racing against time to seal the areas where positive cases have been found. The areas which the BMC plans to seal include where contacts of confirmed cases live. So far, the civic body has sealed 140 neighbourhoods. This includes 48 in South...

National

Hyderabad: No less than 257 people who attended a religious congregation at Markaz Nizamuddin in New Delhi a couple of weeks ago came to Gandhi Hospital in Hyderabad to undergo coronavirus tests on Tuesday. The testing went on late into the night. This voluntary submission to coronavirus testing was the result of the shocking death of six such congregants due to Covid-19...

Home

13 new positive cases reported, total number of COVID-19 cases in Karnataka rises to 10113 more COVID19 positive cases reported in Karnataka from 30th March 5 pm to 2 pm today. Total number of positive cases in the state rises to 101, including 3 deaths & 8 discharged/cured cases: : Karnataka Health Department13 more #COVID19 positive...

Telangana

Hyderabad: A total of 1,030 persons from Telangana attended the meeting at Markaz Nizamuddin, the national headquarters of Tableeghi Jamaat. According to sources, those who attended the programme include 603 persons from Hyderabad/ GHMC area followed by Nizamabad - 80; Nalgonda - 45; Warangal Urban - 38; Adilabad - 30; Khammam - 27; Jagityal - 25; Nirmal - 25; Sangareddy - 22;...
Loading...