Countries Declared National Emergency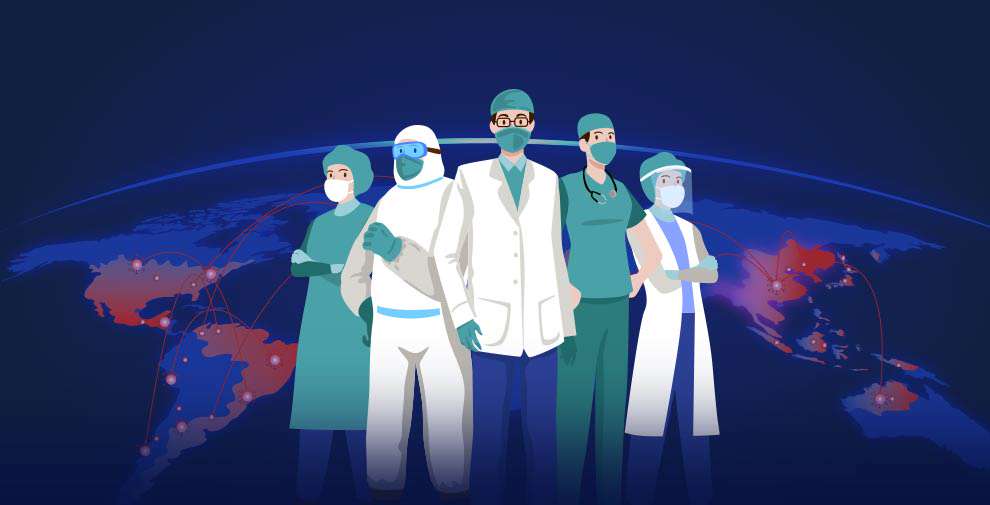 Countries Declared National Emergency
Home

As China continues to face global flak over its handling of the novel coronavirus outbreak, a top White House official has likened the country's "cover-up" of the health crisis to the Soviet Union's cover-up of the meltdown at the Chernobyl nuclear power plant in 1986. So far, more than 5.4 million cases of COVID-19 -- the disease caused by the novel coronavirus...

Home

A sneaky tweet posted anonymously from an official government handle on Twitter created an uproar in the United Kingdom on Sunday and even attracted the attention of Harry Potter creator JK Rowling. On Sunday, the UK Cabinet Office's official handle took to Twitter to inform that an "unauthorised tweet" had been posted from a government-run handle on...

World

Political fury exploded in Britain over Prime Minister Boris Johnson's senior aide Dominic Cummings, who is facing calls to resign for a journey during the coronavirus lockdown. Johnson has so far defended Cummings' action. A British cabinet member told ITV channel that the UK government is 'bleeding credibility' over the...

International

Claims promoted by the Trump administration that the global coronavirus pandemic originated at the Wuhan Institute of Virology in the central Chinese city are 'pure fabrication," the institute's director said. Wang Yanyi was quoted by state media on Sunday as saying the institute did not have 'any knowledge before that nor had we ever met, researched or kept the...

World

US President Donald Trump on Monday slammed presumptive Democratic presidential candidate Joe Biden and former US President Barack Obama after netizens and others questioned him over playing golf amid the COVID-19 crisis, in which 99,300 lives have been lost in the US. Taking to Twitter, Trump defended himself, that while "Sleepy Joe's...

Home

Travel Restrictions Imposed On Brazil Over Worsening COVID-19 Situations: White House New Delhi: The White House has announced travel restrictions on Brazil due to the COVID-19 pandemic which has infected 363,211 people in the South American country, the second highest case tally in the world after the US. "Today, the President has taken decisive...

Business

Asian shares are mostly higher, with Tokyo stocks gaining on expectations that a pandemic state of emergency will be lifted for all of Japan. But shares fell in Hong Kong on Monday after police used tear gas to quell weekend protests over a proposed national security bill for the former British colony. US markets will be closed for Memorial Day. Japan's benchmark Nikkei 225 added...

World

US President Donald Trump suspended travel from Brazil on Sunday, which recently transformed into the new hotspot for coronavirus, the White House confirmed. White House press secretary Kayleigh McEnany also said that all the non-Americans who have been in Brazil in the 14 days before when they seek admittance to the US cant return to America. However, the trade will not...

Diseases & Conditions

Coronavirus LIVE Updates: India is now in phase 4 of country-wide lockdown. Meanwhile, the number of confirmed cases in the country has jumped to 1,38,845 and as many as 4,021 people have lost their lives to this condition, according to data on the Union Health Ministry website. Globally, the number of confirmed COVID-19 cases have reached 5,206,614...

International

AFP, British Prime Minister Boris Johnson on Sunday defied pressure from within his own party and backed top aide Dominic Cummings over allegations he breached coronavirus lockdown rules. Cummings has been a highly divisive figure in British politics since masterminding the successful 2016 Brexit campaign alongside Johnson. But Johnson rejected calls to sack him after he...
Loading...