Curated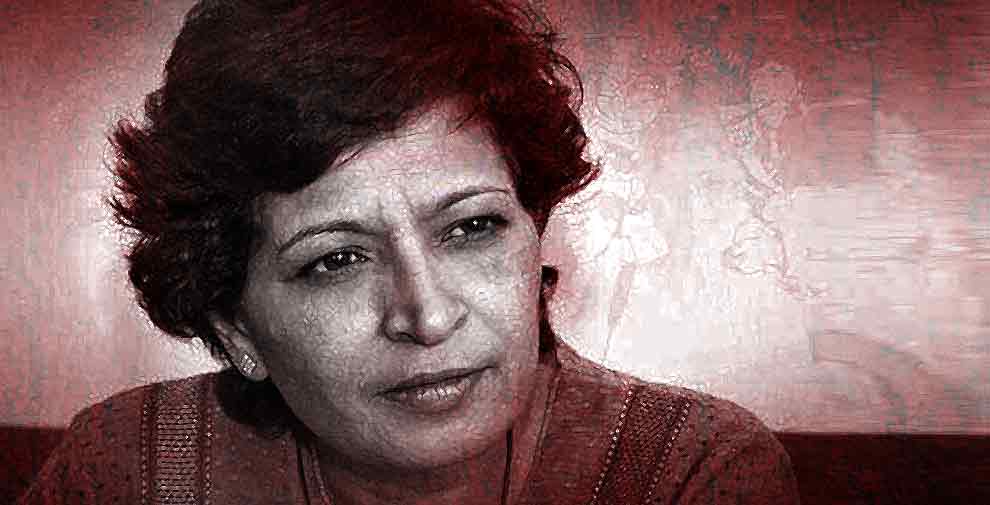 Curated
Home

Prime Minister Narendra Modi met Russian President Vladimir Putin in Sochi, Russia on 21 May for an informal summit.Addressing the media at the meet, Modi said that the two had discussed the operationalisation of the International North South Transport Corridor, as well as BRICS.Modi also thanked Putin for Russia's push to get India permanent membership in the Shanghai...

Home

The Syrian army has restored control over all areas surrounding the capital Damascus, it said on Monday, 21 May, for the first time since early in the seven-year war, after pushing ISIS militants out of a south Damascus pocket.Pro-Syrian government forces have been battling for weeks to recover al-Hajar al-Aswad district and the adjacent Yarmouk Palestinian refugee camp from the ISIS since...

Headlines

The minister said armed forces will 'fully honour' government's decision not to launch any operations in J&K during holy month of Ramzan. New Delhi: Any comment from Islamabad calling for peace between the two countries will be taken seriously by India, Defence Minister Nirmala Sitharaman said today in the backdrop of the Pakistan Army chief favouring...

Home

Hyundai's much awaited upgrade of Creta SUV is here and most of what you're getting is a cosmetic makeover that looks to match up with the competition.Features have become the go-to strategy for car makers, which they believe is good enough to lure consumers into buying their product. Toyota has done that recently with its Yaris sedan, and even other brands will be...

Home

US Secretary of State Mike Pompeo issued a steep list of demands Monday, 21 May, that he said should be included in a nuclear treaty with Iran to replace the Obama-era deal, threatening "the strongest sanctions in history" if Iran doesn't change course.Following President Donald Trump's withdrawal from the deal, the United States will ensure "Iran has no possible...

Headlines

The strategy is to cut "umbilical cord" by smashing overground worker network, which is instrumental in radicalising youth to join jihad. Srinagar: "Catch them alive" is the new mantra in Jammu and Kashmir as security forces, which have killed over 70 terrorists in the last seven months, shift gear to focus on finding new recruits and motivating them to return to...

Home

Taimur Ali Khan enjoys a day out with nanny while Kareena Kapoor looks fantastic in a plum colour outfit for Veere di Wedding promotions. Sonam Kapoor sticks to her florals, while hubby Anand Ahuja lands in Mumbai.Ranbir Kapoor was spotted playing a soccer match with mate Abhishek Bachchan. Virat Kohli on the other hand is all all set to board a flight with his travel gear including...

Home

Two people have been arrested in Bihar's Gaya in connection with thrashing and trying to disrobe a young woman, the video of which had gone viral on social media, a senior police official said on Monday, 21 May.An FIR was registered under the IT Act and relevant sections of the Indian Penal Code at the Wazirganj police station by the SHO after the video, wherein a group of men...

Home

1. 'Sanju': Here's Why Aamir Turned Down The Role of Ranbir's FatherRajkumar Hirani's much-anticipated film Sanju based on the life of Sanjay Dutt has Ranbir Kapoor stepping into the shoes of the controversial actor. His freakish similarity to Dutt in the teaser has piqued the curiosity of many.Hirani has dropped another truth bomb about how Aamir Khan was set...

Headlines

'China must continue to be strong & tight on the border of North Korea until a deal is made,' Trump said in a tweet. Washington: US President Donald Trump on Monday asked China to be tough with North Korea on its border till Pyongyang signs a deal on denuclearisation of the Korean peninsula. "China must continue to be strong & tight on the border of North Korea until...
Loading...