Curated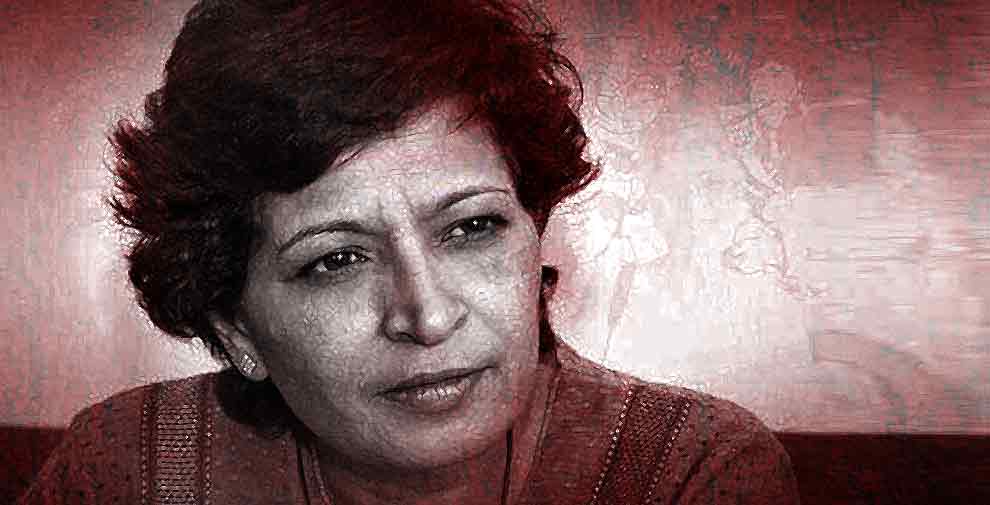 Curated
All News

The controversy around Vairamuthu's comments on saint Andal refuses to die despite the lyricist issued apology twice. With right-wing groups coming down heavily on the veteran, the BJP has scored a 'Mersal moment' again. The issue might have gone unnoticed if not for H Raja of the Tamil Nadu BJP provoking the netizens. "What...

Home

For the busy person, Aishwarya Rai Bachchan is, all her dates are given in advance and appointments for hair and makeup stylists are booked months beforehand. This time the gorgeous actress was in for a shock when she was stood up at the last minute by an in-demand makeup and hair stylist, whose appointment with her had been booked months prior. Daniel Bauer (who...

Home

This song of Raj Kapoor, Nargis was a big hit at PM Modi's lunch for Benjamin Netanyahu Israeli Prime Minister Benjamin Netanyahu said today that he and his wife Sara were elated that they will get to to see Bollywood up close when they travel to Mumbai. Netanyahu will be travelling to Mumbai on January 18 and will attend an exclusive "Shalom...

Home

Virat Kohli and Anushka Sharma have been in the news since their wedding. The two had a dream wedding in Tuscany, Itlay. Social media went berserk with the announcement, photos, and videos of the duo from Italy came out. The couple went on a dream honeymoon after their wedding which was followed by their two grand receptions. Well, yes we all know they have resumed work and now a...

All News

Be it the world famous human Barbie, who removed pairs of ribs to resemble the iconic doll, or the David Beckham fan who almost died from multiple surgeries to look like his idol - people's obsession with cosmetic surgeries and nip-and-tucks when it comes to their body is ever-soaring. Breast augmentation, rhinoplasty and lip plumping are just so...

Home

Kasur rape-murder: Pak SC to start hearing case today Pakistan's Supreme Court on 16 January will commence hearing the suo motu case on the rape and murder case of the seven-year-old girl. A three-member bench of the apex court will hear the case, reported Dunya News. The minor, who was a resident of the Kasur district of Pakistan's Punjab province, was kidnapped on her way to a...

MissMalini

Sonam Kapoor With every outfit that Sonam Kapoor wears, there's always a great tip or trick to learn from it. Sister and stylist Rhea Kapoor really knows what and how to play with fabrics, colours, silhouettes and styles. So, it's no wonder that we always take in all the inspiration we can and embody that into our looks. And on that note, we spotted Sonam at the airport ready for...

MissMalini

Mira Kapoor If you're a millennial or own a phone, you know at some point, you've taken a selfie! Selfies have been the trend for so long now, that there's a course at an university that teaches you how to master the art of taking selfies. Kim Kardashian, at the other end of the spectrum has written a book on it too. LOL. Anyway, if you follow Bollywood,...

MissMalini

Le Bal A post shared by Ahaan Panday (@ahaanpandayy) on Nov 28, 2017 at 5:18am PST Chunky Panday's daughter Ananya is all set to make her Bollywood debut with Karan Johar's Student Of The Year 2, but the girl made another debut last year at the 25th Bal des Debutantes (also known as Le Bal) in Paris. Photos of the ball have now made it to the latest edition of...

Headlines

Pope's comment came after Hawaii issued a false missile alert that provoked panic in US state and possible nuclear war with N Korea. Aboard the Papal Plane: Pope Francis said on Monday he was really afraid about the danger of nuclear war and that the world now stood at "the very limit". His comment, made as he flew off for a visit to Chile and Peru, came after Hawaii...
Loading...