Corona Positive Stories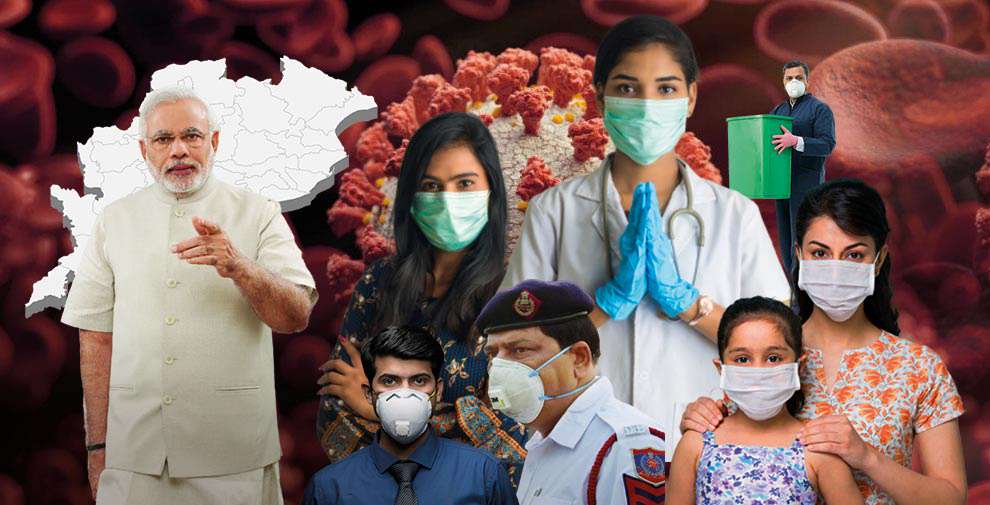 Corona Positive Stories
Corona Positive Stories

Following an intervention by the National Pharmaceutical Pricing Authority (NPPA) to ensure availability of N-95 masks at affordable rates across the country, major manufacturers and importers have slashed prices of the masks by up to 47 per cent, the government said on Monday, May 25. The N95 masks are a respiratory protective device capable of...

Corona Positive Stories

The twins are in excellent health weighing 2.5 and 2 kgs each. All said and done, the COVID-19 outbreak has made us realise the value of human life. As lives are being lost to a pandemic across the globe, we're realising the importance of healthcare and public policy in keeping the human race alive.Recently, a COVID-19 positive woman gave birth to healthy twins in Hyderabad.The...

Corona Positive Stories

Migrant workers from Madhya Pradesh walk along the Mumbai-Ahmedabad highway, following the coronavirus lockdown, in Palghar on 30 March. Image used for representational purposes. In these dark times, kindness shines brighter than anything. One story of a Delhi farmer, in particular, will melt your heart!Pappan Gehlot, a Delhi mushroom farmer, recently displayed an unprecedented act of...

Corona

British drugmaker GlaxoSmithKline Plc said on Thursday that it will expand production of vaccine efficacy boosters, or adjuvants, to produce 1 billion doses in 2021 for use in shots for COVID-19. The London-listed company said it was in talks with governments on backing for the programme, which would effectively allow for a scaling up of production of future...

Home

Hospital staff claps for baby who recovered from COVID-19 COVID-19 updates have taken over our lives, and much of the news is bleak or worrisome. But news about a 36-day-old baby recovering from COVID-19 will surely cheer you up. The news comes from Maharashtra, one of the worst affected states in the country. In dark gloomy times when all one hears of is despair and trauma, the news...

Home

Google is giving employees who work from home during the COVID-19 pandemic $1,000 allowances to cover equipment costs, CEO Sundar Pichai announced Tuesday. Beginning July 6, "Assuming external conditions allow, we'll start to open more buildings in more cities," Pichai wrote in a letter to employees. "This will give Googlers who need to come back to the office-or,...

Corona Positive Stories

As part of the Kerala government's flagship program -'Subhiksha Keralam' - to combat food scarcity in the state, the state agriculture department has started converting fallow lands into farms. "We are targeting around 25,000 hectares of fallow land to convert to farms. It is a convergence scheme - all departments converging...

Home

The alumni network of the prestigious National Law School of India University, Bangalore has leased an Air Asia flight to transport 180 migrant workers who are stranded in Mumbai. As per the legal portal, Livelaw, a member of the organising team mentioned how their idea was to first arrange for buses for these migrants but the complications that arose in terms...

Home

15-year-old Jyoti cycled from Gurugram to Delhi in 7 days. Recently, one particular story of a girl named Jyoti Kumari, who cycled from Gurugram to Bihar with her father sitting at the back, went viral. Many praised her for her extraordinary efforts and the Cycle Federation of India even offered her the chance to be a part of the official cycling trial that will be held eventually....

Home

Actor Sonu Sood is helping India's migrant workers amid coronavirus pandemic. The coronavirus pandemic has brought forth a number of heroes who have gone out of their way to help those in need. One person who has proved to be a real-life hero for hundreds during the nationwide lockdown is Sonu Sood. The actor began with opening up his Juhu hotel for COVID-19 frontline workers,...
Loading...