Corona Positive Stories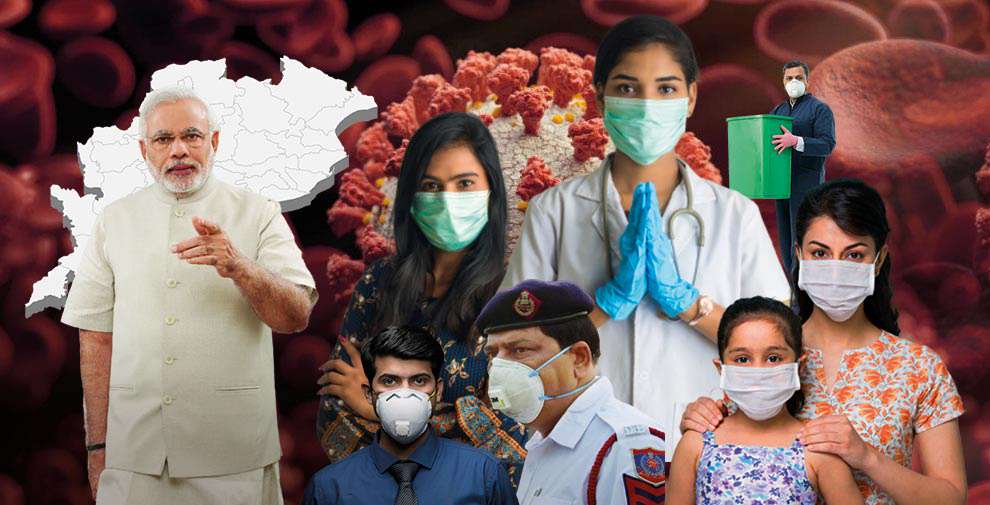 Corona Positive Stories
Positive News

Promotion Food never discriminates, it only satisfies hunger and makes people happy, says 60-year-old Sangeetha, who has been successfully running The Sangeetha Catering Service, one of Coimbatore's most popular catering services, for the last six years. A story of resilience and courage, Sangeetha, who identifies as a transwoman fought her way through every...

Corona Positive Stories

In an effort to solve the issue of inaccessibility of study material amid the COVID-19 crisis, the Punjab government is all set to launch the 'Punjab Educare' app for government school students. The app will have systematically arranged study material including textbooks, video lessons, and daily assignments for all subjects. In the wake of the...

Positive News

Promotion Unavailability of beds in hospitals for COVID-19 patients has been one of the most discussed and debated topics off late. Many news articles have spoken about hospitals denying admissions to patients for treatment of COVID-19, sometimes leading to fatal consequences. Aggrieved citizens have also filed PIL's in various High Courts, seeking the court's intervention....

News

Schools in many Bihar villages are shut due to COVID-19 lockdown leaving the children dependent on midday meals go hungry. To ensure that children continue to get food, the state government has ordered authorities to distribute ration among school children for three months and transfer money to their bank accounts, or to their guardians, The...

Featured Stories

The coronavirus tally in Mumbai with 806 new infections and 64 deaths, increased to 86,132, while the death toll ... The coronavirus tally in Mumbai with 806 new infections and 64 deaths, increased to 86,132, while the death toll rose to 4,999, said the Brihanmumbai Municipal Corporation (BMC). Mumbai has recorded the lowest singe-day figure in nearly two months This was the lowest number of...

Corona Positive Stories

Amid the rising number of COVID-19 cases in Bengaluru, the Karnataka government on Friday said 400 ambulances will be reserved for treating COVID-19 patients across 198 wards in Bengaluru. Furthermore, one lakh antigen test kits will be procured, and more task forces will be formed to ensure faster test results. According to Home Minister Basavaraj Bommai, every ward will have...

News

As part of the "Van Mahotsav campaign", over 25 crore saplings were planted in Uttar Pradesh on Sunday, July 5, said Chief Minister Yogi Adityanath. "I am happy that we have achieved our goal of planting 25 crore saplings in one day. We have planted over 25.75 crore saplings in the state today," Adityanath told ANI. On Sunday, the CM...

Get Inspired

In a major gender reform, the Ministry of Home Affairs will soon allow induction of transgenders into paramilitary forces. In light of this, the Ministry is in consultations with central paramilitary forces, Central Reserve Police Force (CRPF), Border Security Force (BSF), Central Industrial Security Force (CISF), Indo-Tibetan Border Police (ITBP) and the Sashastra Seema Bal (SSB)....

Corona Positive Stories

In a bid to boost the immunity of COVID-19 patients, the Karnataka government has issued orders directing the hospitals designated for coronavirus patients to provide nutritious and quality food, an official said on Thursday, July 2. As per the latest orders, while breakfast will be served at 7:00 am, lunch will be served at 1:00 pm and dinner at 7:00...

Corona Positive Stories

In a bid to to help tribal students in Kerala's Wayanad join online classes amid the COVID-19 crisis, Congress leader Rahul Gandhi on Wednesday, July 1, provided 175 smart televisions to be distributed among the students. This is the second batch of smart TVs the Wayanad MP has provided in his constituency. Earlier, Gandhi had handed over 50 television sets to...
Loading...