PM Modi To Interact With CMs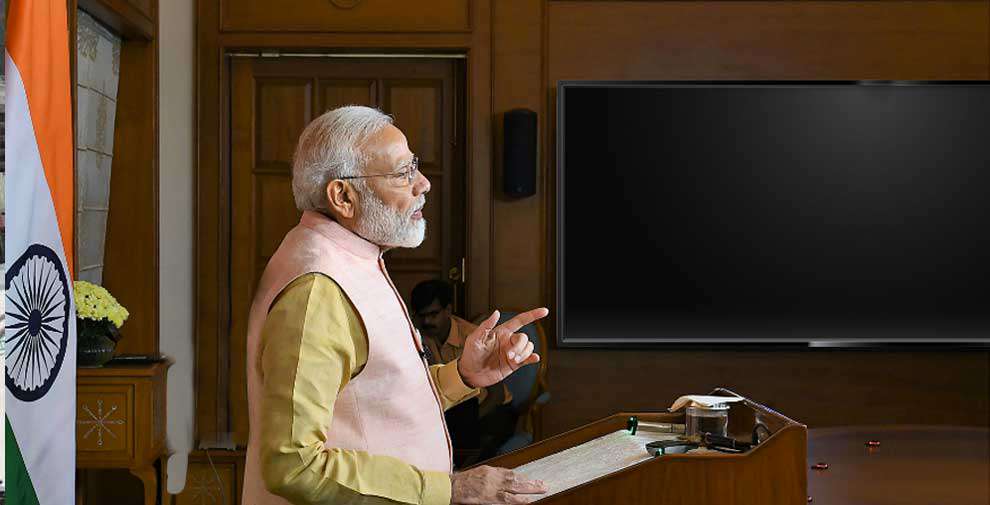 PM Modi To Interact With CMs
External-affairs

New Delhi: India will start supplying hundreds of thousands of doses of 'Covishield' vaccine on a grant basis to key neighbours from Wednesday, beginning with 2,50,000 vaccine doses for Bhutan and Maldives. A press release from the Ministry of External Affairs stated that India would start supplying vaccines for COVID-19 in response to requests from neighbours and...

National

PTI, It is highly deplorable to overreact, entice fear and spread misinformation without doing any due diligence on the Covid-19 vaccine, Union Health Minister Harsh Vardhan said on Tuesday after Bharat Biotech released a factsheet specifying conditions when Covaxin should not be given. He was replying to a tweet that asked why such crucial information...

Latest News

New Delhi: India on Tuesday announced to supply Covid-19 vaccines to as many as six key partner nations from January 20. The Ministry of External Affairs (MEA) in an official statement said India has received several requests for the supply of Indian manufactured vaccines from neighbouring and key partner countries. Who Should Not Take Covaxin...

Headlines

India, one of the world's biggest drugmakers, will start exports of Covid-19 vaccines as early as Wednesday, government sources said, paving the way for many mid- and lower-income countries to secure supplies of the easy-to-store Oxford/AstraZeneca vaccine. The first batch of exports will be shipped to the tiny nation of Bhutan, said the officials, who asked not to be named...

Latest News

The side-effects to Serum Institute's Covishield and Bharat Biotech's Covaxin are 'less than negligible' as compared to other Covid-19 vaccines, Niti Aayog member Dr VK Paul said on Tuesday. Addressing a press conference, Dr Paul tried to dispel the fear of vaccination among health workers, which has led to alarmingly low turnout at some vaccine centres...

Headlines

People becoming apprehensive after some cases of adverse events following immunisation (AEFI) being reported on day one of the Covid-19 vaccination drive and technical problems encountered initially could be among the factors behind further slump in the turnout on the second day of the exercise, say experts. Nearly 3,600 healthcare workers...

Home

Since the launch of vaccination drive on January 16, more than 3.5 lakh healthcare workers have been inoculated. But a day into the vaccination, the country reported over 400 cases of adverse events and two fatalities, all of whom had received the jab. The Covaxin vaccine manufacturer, Bharat Biotech has put out a fact sheet classifying the conditions under which an...

Home

IFP Editorial: No adverse effects following inoculation was reported in Manipur. Perhaps, it must be because the first batch of vaccine received by the state was Covishield of Oxford-AstraZeneca and not Coxavin. There have been concerns raised about the safety and efficacy of one of the vaccines being used- Bharat Biotech's Covaxin. The drug was cleared for emergency use despite Phase III trials...

Ranchi

Expressing caution over the use of Covid-19 vaccines that were recently approved for restricted emergency use, Jharkhand's health minister Banna Gupta on Saturday said the Centre must adjudge the authenticity, relevance and utility of any vaccine before its roll-out, according to news agency ANI. 'Its proper exercise is essential. People of this country should not...

All News

Bharat Biotech, makers of India's first indigenous vaccine for Covid-19, has advised people not to take 'Covaxin' if they have allergies, fever, bleeding disorder, are on blood thinners, immune-compromised, or are on medicines that affect immune system. The Hyderabad-based vaccine-maker, in a fact sheet for recipients and caregivers, said that even pregnant...
Loading...