Offbeat
Bal Thackeray Birth Anniversary: "Courageous And Firebrand Who Changed Bombay"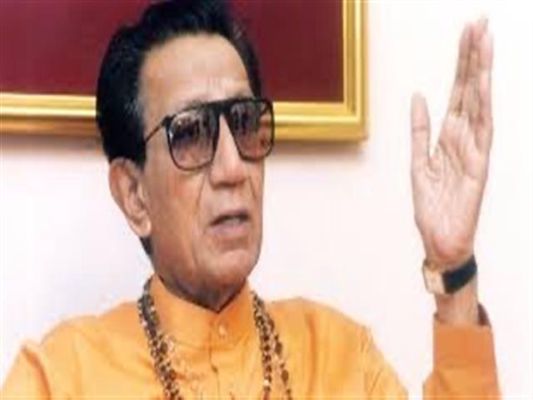 Bal Thackeray Birth Anniversary: "Courageous And Firebrand Who Changed Bombay"
New Delhi: Bal Keshva Thackeray also known as Balasaheb Thackery was born on 23 January 1926 in Pune,son of Keshav Sitaram Thackeray and his wife Rambai Thackeray.
Balasaheb's father was a journalist and a cartoonist by profession and he was also a social activist and writer who was involved in the Samyukta Maharashtra Movement of the 1950s.
Bal Saheb Thackeray began his career as the cartoonist in the Free Press Journal in Bombay.His cartoons were also published in the Sunday edition of The Times of India. After Thackeray's differences with the Free Press Journal left the paper and started their owm daily, Nws Day.It was Marmik issue on 5 June 1976 which first announced the launch of membership of the Shiv Sena
The success of Maarmik prompted Thackeray to form the Shiv Sena on 19 June 1966. The early objective of the Shiv Sena was to ensure their job security competing against South Indian and Gujaratis. In the next ten years his party grew. Balasaheb Thackeray had a large politcial influence in the state,especially in Mumbai.
The government inquirty found that Thackeray and CM Manohar Joshi incited member of the Shiv Sena to commit violece against the Muslim community during the 1992-1993 Bombay riots.
Also Thackeray was the founder of the Marathi-language newspaper Saamna.He and his party Shiv Sena after the riots of 1992-93,took a Hindutva stance.
Whereas in 1999,Thackeray was banned from voting and contestng in any election for six years on the recommedation of the Election Commission for indulging in seeking votes in the name of religion. Thackeray was arrested multiple times and spent a brief stint in prison,but he never faced any major legal repercussions.
Many times Thackeray was crticised for his praise of Adolf Hitler which he later neither admitted nor denied. He was quoted by Asiaweek as saying: "I am a great admirer of Hitler, and I am not ashamed to say so! I do not say that I agree with all the methods he employed, but he was a wonderful organiser and orator, and I feel that he and I have several things in common...What India really needs is a dictator who will rule benevolently, but with an iron hand."
Thackeray was married to Meena Thackeray (née Sarla Vaidya) on 13 June 1948[1] and had three sons, oldest son Bindumadhav, middle son Jaidev, and youngest son Uddhav.[64] Meena died in 1995 and Bindumadhav died the following year in a car accident.Uddhav Thackeray succeeded his father as the leader of Shiv Sena.
On 17 November 2012,Bal Thackeray died of cardiac arrest.The bollywood capital came to a virtual halt immediately as the news broke out about his death,with the shops and commercial establishments shuttih down.Whereas the entire state of Maharashtra was put on high alert.He was accorded a state funeral and it was the first public funeral in the city since that of Bal Gangadhar Tilak in 1920.
Many morners attended his funeral,although there were no official figure.
Despite of not habng held any official position he was Balasaheb Thackeray was given the 21-gun salute,which was again a rare honour.Thackeray was known to convert popular sentiment into votes.
Dailyhunt
Disclaimer: This story is auto-aggregated by a computer program and has not been created or edited by Dailyhunt. Publisher: DailyAddaa