Offbeat
Happy Guru Gobind Singh Jayanti 2021: History and Significance Of Gurpurab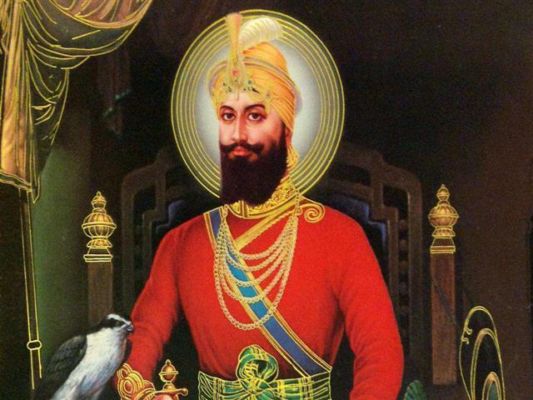 Happy Guru Gobind Singh Jayanti 2021: History and Significance Of Gurpurab
New Delhi: Guru Gobind Singh Jayanti is considered one of the most important festivals among Sikhs. It marks the 354th birth anniversary of their tenth Sikh leader Guru Gobind Ji. His teachings are still followed among the Sikh community. Guru Gobind Singh was also a poet and a philosopher. His works still continues to encourage millions of people globally.
History:
The great Sikh guru, Guru Gobind Singh became a Sikh guru at the age of nine, after the death of his father Guru Tegh Bahadur. His teachings is recognised globally. Guru Gobind Singh, the founder of the Khalsa Panth, was born in Patna.
Guru Gobind Singh Jayanti is followed according to the lunar calendar. Hence it is celebrated on January 20. The Sikh Guru was merely nine when his father, ninth Guru of the Sikhs Guru Tegh Bahadur was killed by Aurangzeb for refusing to convert to Islam. After his father, Guru Gobind Singh took over the helm to become the tenth leader of Sikhs.
He stood up bravely against the injustice and defeated Mughals and also formed the warrior community named Khalsa. It was under his leadership. Being a military leader he was also inclined to spiritual beliefs. According to Sikh mythology, he was the last among ten Sikh Gurus.
Significance:
The teachings of Guru Gobind Singh have a major impact on the Sikh community. Khalsa followed a strict morals and spirituality. Guru Gobind Singh was also a poet and philosopher. His works are still read and continue to encourage millions of people globally.
On Guru Gobind Singh's jayanti, Sikh families are engaged in a lot of charity work and good deeds. People distribute food to the poor and needy. On this day followers visit Gurudwara and sing Gurbani besides exchanging greetings, presents, and sweets with their loved ones.
Dailyhunt
Disclaimer: This story is auto-aggregated by a computer program and has not been created or edited by Dailyhunt. Publisher: DailyAddaa