Offbeat
Happy Lohri 2021: The Bonfire Festival, Remarking Beginning Of Spring Season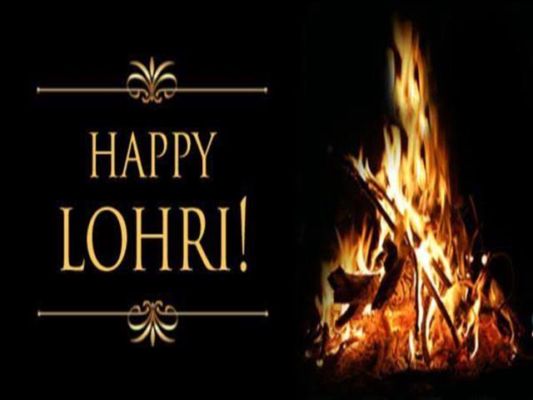 Happy Lohri 2021: The Bonfire Festival, Its History and Significance
New Delhi: Lohri (January 13, 2021, Wednesday) is a famous Punjabi festival listed among one of the big Indian festivals. Lohri festival is a celebration of the harvest season, the harvesting of the Rabi Crop, in the Punjab region. It is regarded as a celebration to welcome the beginning of the Spring season, the warmth of the Sun. Surya Devta (SunGod), Agni, Fire are invoked and thanked on the Lohri festival.
Community Bonfire, Til(Sesame seeds), Peanuts in their shell, Rohri or Gud, Rice, folk songs, and dance are main parts indulged in the Lohri celebration.
History and significance
Lohri festival is connected with the Solar year, giving a farewell to the chilling winter, which the state of Punjab and Northern states of India go through. On this day Fire and the Sun, God are worshipped, the traditions and rituals prayers and gratitude are offered for the warmth of theSun.
The importance of the Lohri festival is also to mark the harvest of Rabi crops. After weeks of harvesting the Rabi crop, people would gather around a bonfire and celebrate the passing of the winter. The festival is also dedicated to the sun deity, Surya, as on this day the devotees expect it's returning after the cold winter days and ask it for warmth and sunshine.
Another reason that attributes the celebration of Lohri is the tale of 'Dulla Bhatti' who was a local hero of the Punjab region and during the reign of Akbar, worked as a saviour of the people. He famously saved a group of young girls from being sold into slavery.
On Lohri, 'Dulla Bhatti' is celebrated and various songs and dances are performed in his honour. Lohri celebrations are marked by people gathering at a common place and set up a huge bonfire with various kinds of sweets.
No Lohri festival is complete without the energetic moves of Bhangra and Gidda.
Dailyhunt
Disclaimer: This story is auto-aggregated by a computer program and has not been created or edited by Dailyhunt. Publisher: DailyAddaa