Offbeat
Netaji Subhash Chandra Bose Jayanti 2021, A Prominent Indian Freedom Fighter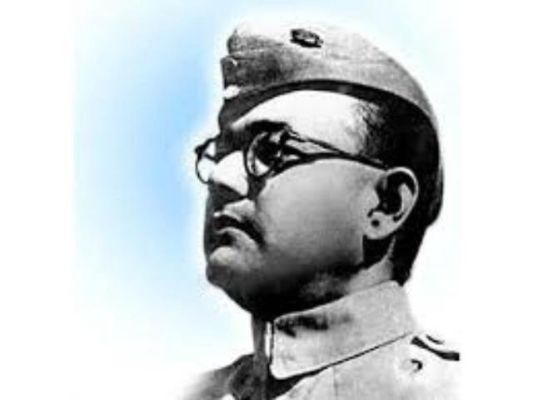 Netaji Subhash Chandra Bose Jayanti 2021, A Prominent Indian Freedom Fighter
New Delhi: "Give me your blood, and I shall give you freedom" the quote by Netaji Subhas Chandra Bose inspired thousands of Indian youths to join the struggle for independence from the British rule. He was a pivotal figure in India's freedom movement.
Netaji Subhash Chandra Bose Jayanti or Subhas Chandra Bose's birthday or Desh Prem diva is celebrated on 23rd January every year to remember and honour Netaji. This day tributes the birth of India's most celebrated revolutionary and visionary freedom fighter who spent his entire life fighting for the independence and honour of his nation.
Some states even hold a public holiday. Subhash Chandra Bose was a man of great courage filled with willpower, he was a true son of his motherland, a scholar, a patriot, a leader, an intellectual, a visionary, a socialist, and one of the greatest warrior.
Born in a good family in Cuttack, Orissa Bengal province on the 23rd January 1897, Subhas Chandra Bose was the ninth child of advocate Janakinath Bose and mother, Prabhavati Devi.
Netaji was always a patriotic person, his early life was filled with nationalist emotions. In his college life, he was expelled for participating and performing nationalist activities.
Later on, he went on to study at the Fitzwilliam college at the University of Cambridge in England. Then he headed to London and cleared the Indian Civil services Exam with 4th rank and joined the duty, but after hearing about Indian nationalist movement, he soon resigned and came back to India. Then he became newspaper editor for Chittranjan Das, and soon started his own newspaper called Swaraj. In 1923, he was selected as the President of All India Youth Congress.
Bose then went on to explore Europe and wrote his first book 'The Indian Struggle'. In 1938, he was elected as the President of Indian National Congress where he found the term Purn Swaraj or complete self-governance from the British rule.
In 1943, He formed the Azad Hind Fauj, a military regiment designed to counter the British.Netaji inspired millions of youths to join the struggle for independence. Subhas Chandra Bose Jayanti is celebrated to pay respect to this great leader.
His birthday is celebrated across India by garlanding his statue and by hosting Indian national flag, and organizing cultural programs in schools & colleges. Three states including West Bengal, Tripura, and Orissa, also host a public holiday on 23rd January every year in the celebration of Subhas Chandra Bose Jayanti.
He is said to have died in 1945 when his plane crashed in Taiwan. However, there are still many conspiracy theories regarding his death.
Dailyhunt
Disclaimer: This story is auto-aggregated by a computer program and has not been created or edited by Dailyhunt. Publisher: DailyAddaa